If you're looking for a good deal on the SNOO bassinet – this is the place to be.
SNOO Smart Sleeper Baby Bassinet
Automatic cry detection
App-controlled
Five intensity levels
Pattented swaddle technology
SAFEST bassinet ever made
---
We scoured the internet looking for the best SNOO sales, promos & discounts so that you can get the premium bassinet on the "cheap."
What's the lowest price you can get on the SNOO?
The SNOO typically costs around $1,500, but you can get it discounted if you take the time to do your research.
The discounts and promos are usually in the 15-20% range, but I did see the price go under $1,050 in some promo deals.
Note: I do my best to keep this page updated, but sales and promos come and go. That's why some sales might not be active.
Black Friday & Cyber Monday Update: the SNOO is currently on sale for 40% off when ordered directly via HappiestBaby here (the biggest discount EVER that we've seen)
Who has the best discounts on the SNOO in the US?
Happiest Baby (the company making the SNOO), Amazon US, and Pottery Barn for kids often have discounts.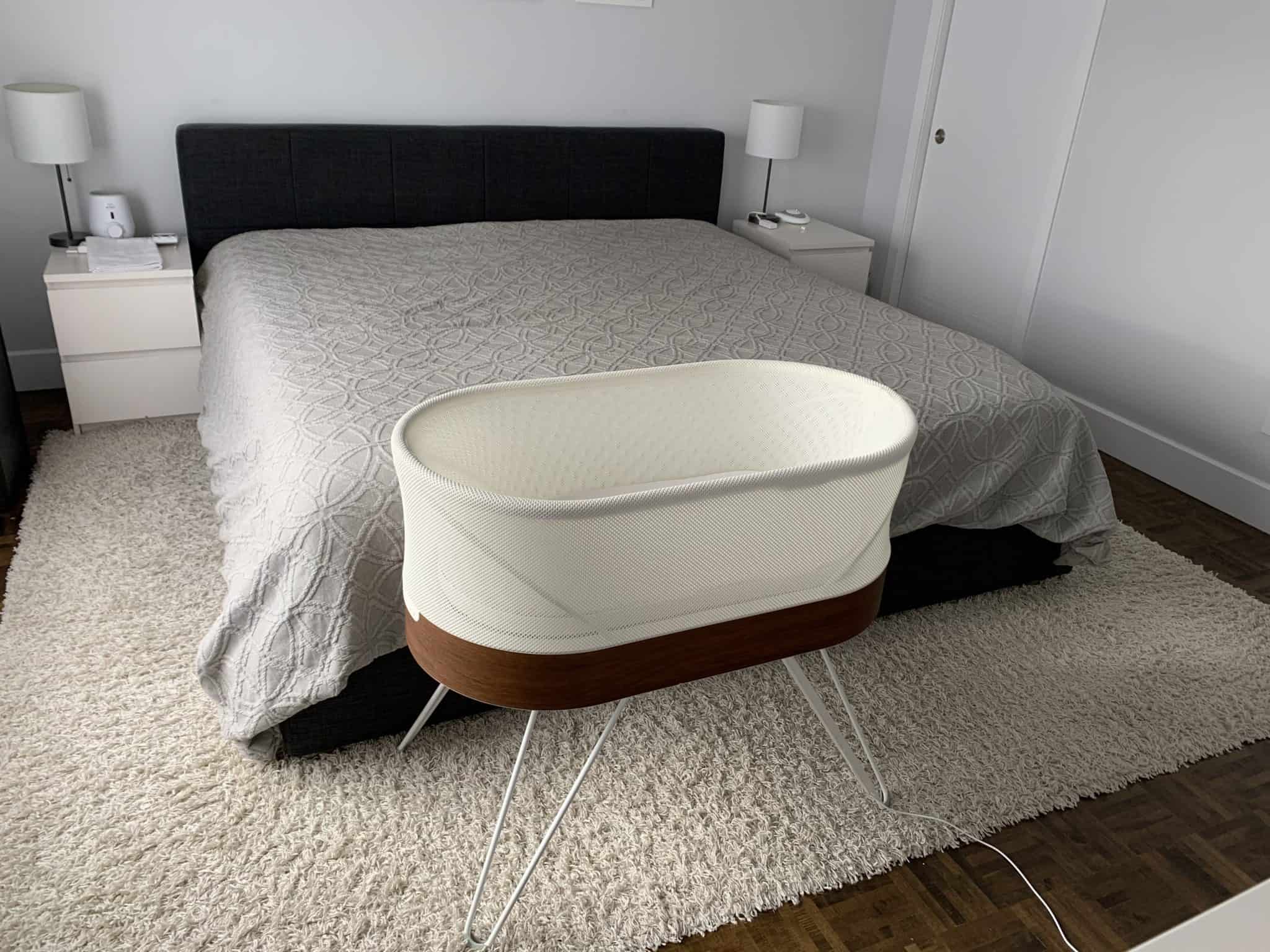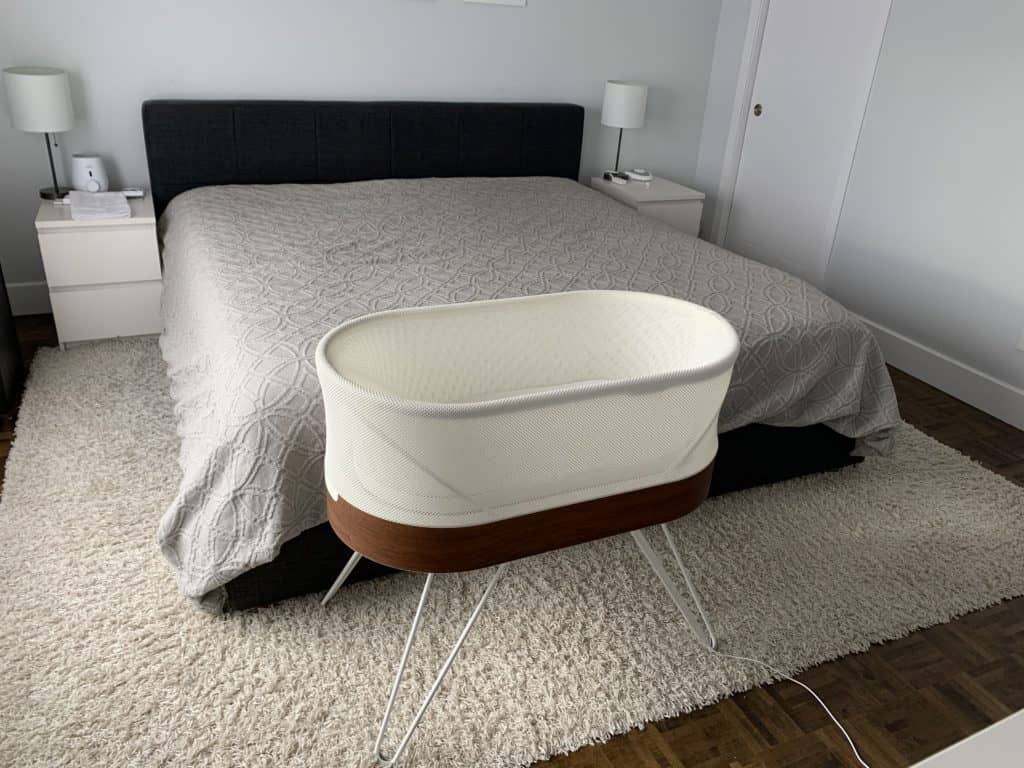 When on sale, the price of the SNOO on the Happiest baby website and Amazon US typically goes down by 20%.
When do SNOO sales typically happen?
I've seen them happen unrelated to dates, but more often than not, SNOO will offer a discount to mark an important date or a holiday, like Valentine's or President's day.
SNOO Military Discount
Kudos to SNOO for this one. If you're a part of a military family, you can purchase the SNOO at a 20% discount at any moment. It's their way of thanking you for your service.
All you'll need to do to claim it is fill out a form on their website with details like your current status and branch of service, and your SNOO can be on its way within a few days.
SNOO Healthcare Discount for Physicians & Nurses
Also known as the "snoo medical discount," this promo applies to medical professionals, and it's for purchase only.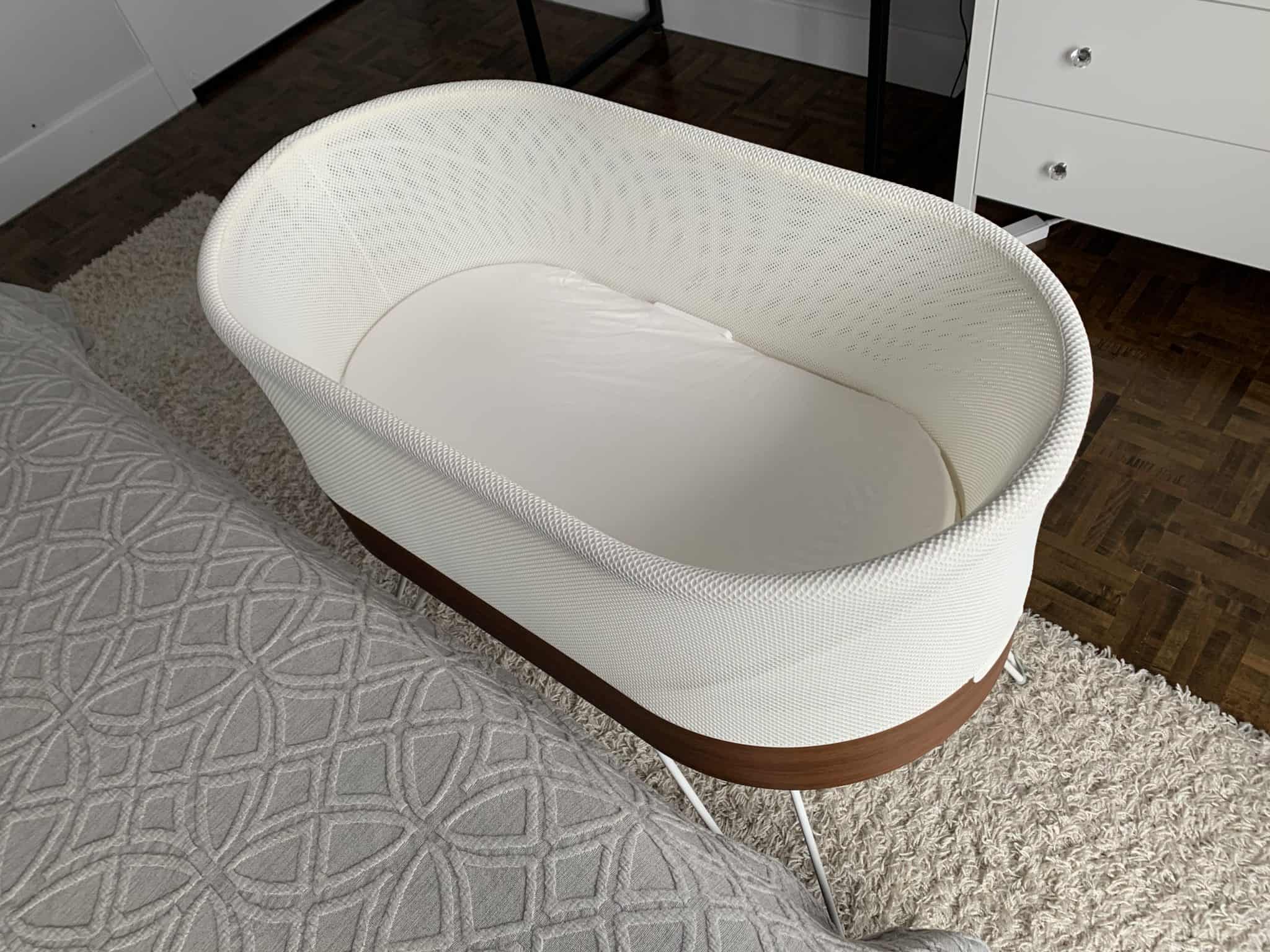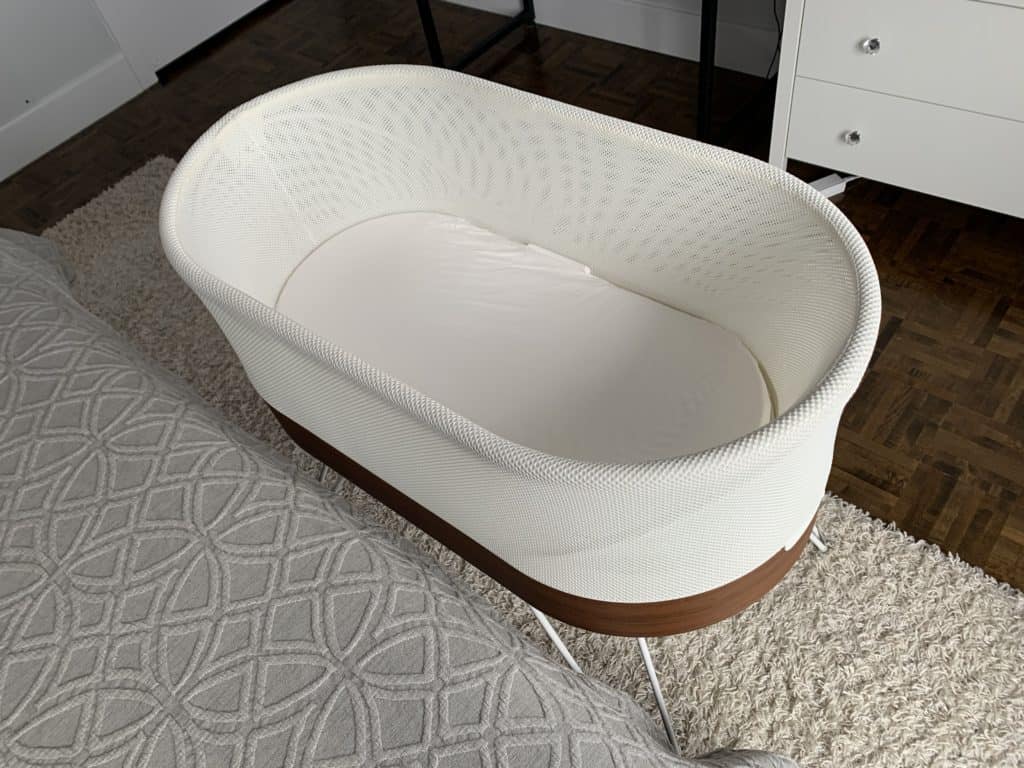 Similar to the military promo, you claim it on Happiest Baby website by filling out a form and providing proof that you're a physician or a nurse.
SNOO Teacher Discount
SNOO does not currently offer an specific discounts for teachers, but you can check here for any current seasonal discounts.
SNOO Twin Discount
There is no "official" discount on the SNOO for twins, BUT if you reach out to their customer service team and you likely will get a discount. I've seen up to $250 off each unit, but that could change.
You can contact their support team directly right here to find out if you qualify for a SNOO twins discount.
Referral Promotion
If you refer a friend and they end up renting the SNOO, you'll get a $30 gift card.
SNOO Rental Promos
SNOO got significantly more accessible to the average parent when they decided to offer the option to rent the smart bassinet and bedside sleeper.
You can now get the SNOO for just a few bucks per day (in the first 4 months) and as low as $1/day in month 5 and 6.
Renting it might not be for everyone, so consider reading my detailed comparison of buying vs. renting SNOO here and why it made sense for me to buy it here in my SNOO review.
You can also read more about the SNOO rental process here.
SNOO Corporate Rental Discounts
Some of the top companies have agreements signed with the happiest baby to foot the bill of renting the SNOO for their employees.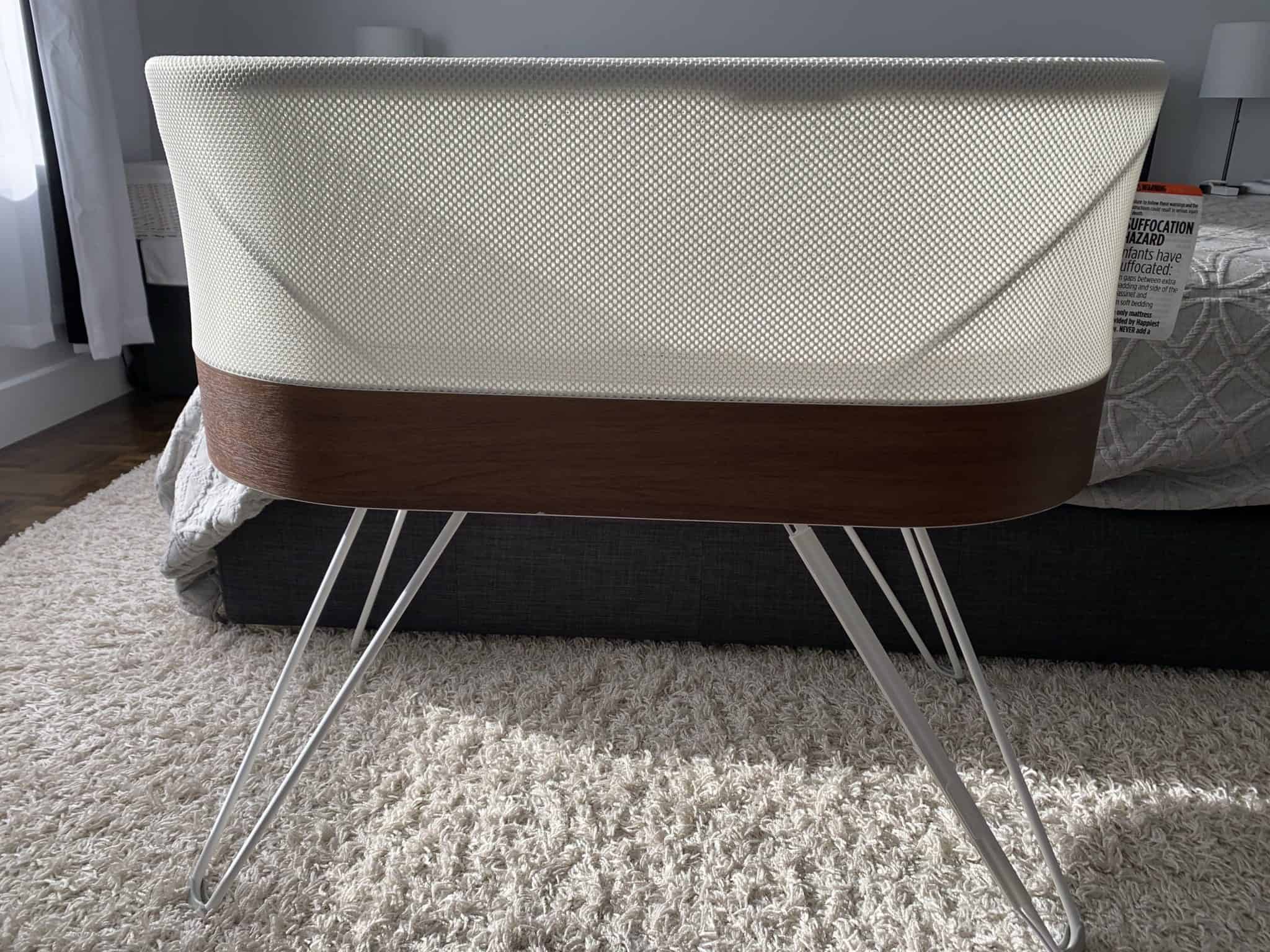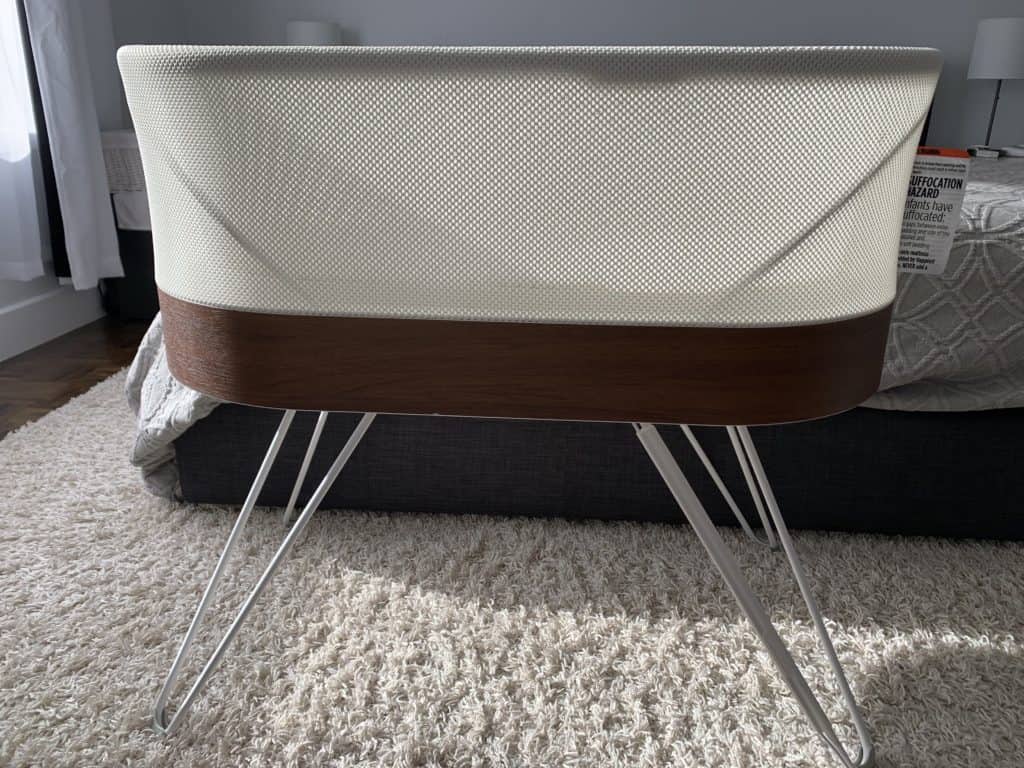 While it might sound like the companies are doing it out of the goodness of their hearts, it makes financial sense to rent the SNOO and keep the employees working efficiently.
How does corporate rental work?
If you're looking into renting the SNOO for your employees, you'll be glad to know that the process is simple.
These are the steps:
You apply for the program and get a custom rental site from Happiest Baby
You define eligibility criteria that fit your needs and announce them to your employees.
An employee that meets the criteria and each of them gets a code to log into the rental site
They place an order and get their SNOO within a week
Note that these discounts and promos can't be combined.
SNOO sales in Canada
If you're looking for discounted SNOO in Canada, you'll likely get the biggest discounts/lowest price with one of the following suppliers: Indigo, Westcoast Kids, and Amazon Canada.
Is it worth waiting for a sale?
The answer to that will ultimately depend on your timing.
Naturally, if you can find a sale or if you're eligible for a military medical promo, you should make the most of it.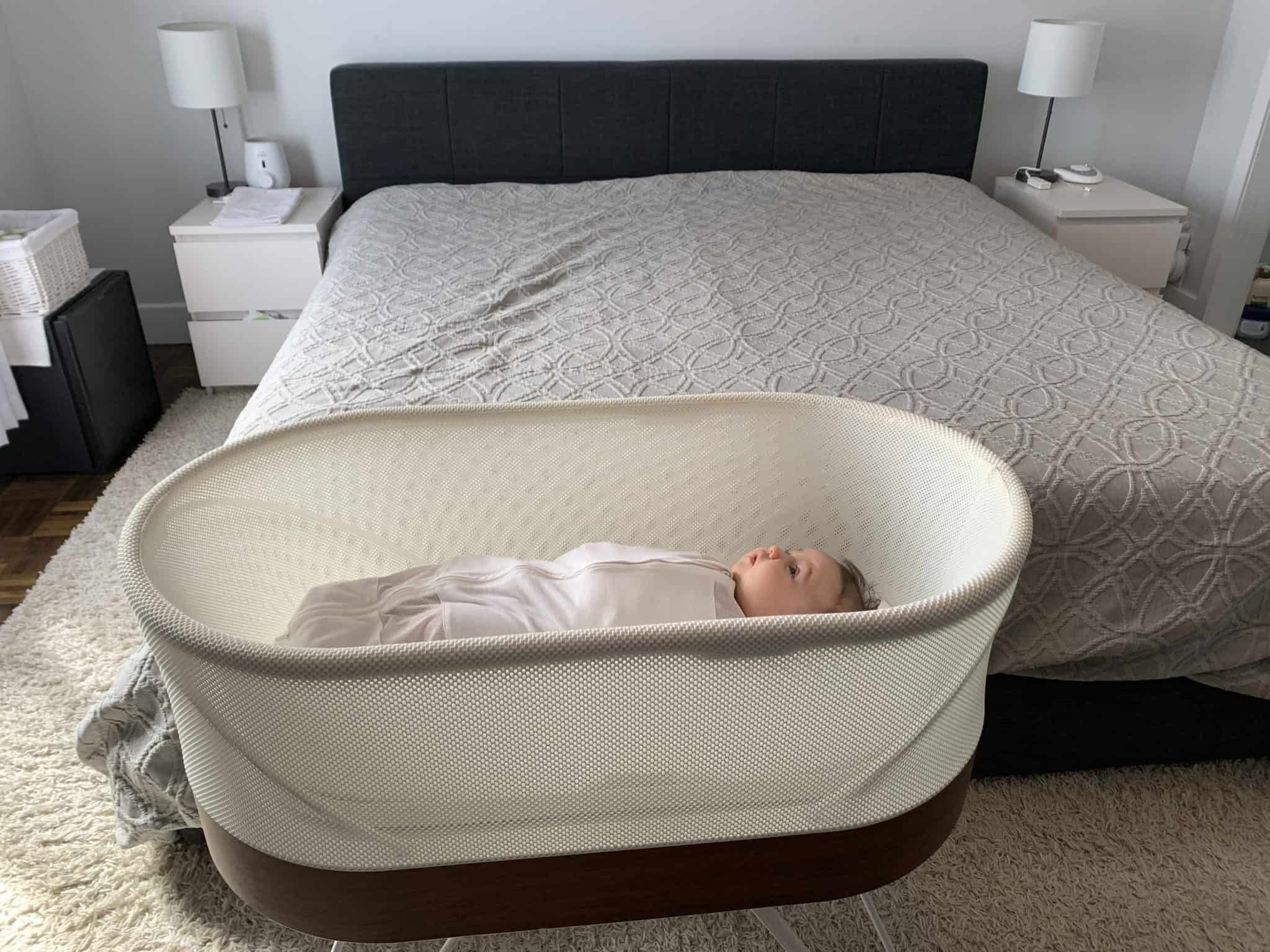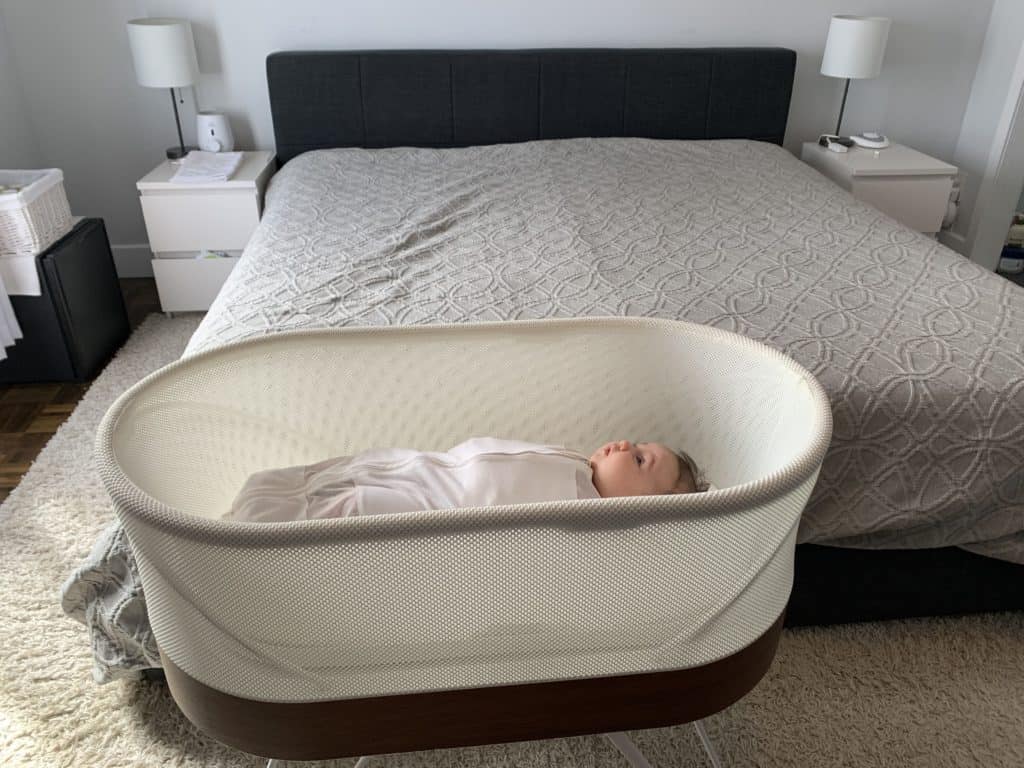 However, if you happen to be looking at SNOO and can't find an active sale, it's my opinion that SNOO is worth every penny of the substantial investment even when it's not on sale.
SNOO Sales in the UK
For top discounts on the SNOO in the United Kingdom, there are a few places to check.
Snoo Sales in Australia
Australia is sometimes more difficult to find the SNOO on sale, but there are a few good places to check (in this order):
What's so good about the SNOO?
Right now, SNOO is the absolute master of the smart bassinet domain.
Not only is it as safe as a bassinet can get, but it does a fantastic job of calming the baby down even without your intervention.
It packs cutting-edge technology that recognizes a fussing baby and soothes them back to sleep through the power of movement, vibration, and sound.
Related reads:
Keeping your baby warm in SNOO
How does it compare to other bassinets?
Some bassinets can be considered viable SNOO alternatives, but I believe that none of them is as complete as SNOO.
There are bassinets with a similar approach to baby sleep management, but none of them features the all-important SNOO swaddle designed to keep the baby on its back at all times (you can see my review of the SNOO swaddle here).
The runner-ups in a few quality categories that matter the most are the Halo bassinest and the BabyBjorn cradle.
You can see the detailed comparisons by following the links below:
Final thoughts on finding a good SNOO promo
Finding a solid deal on the SNOO and getting it on the cheap is about luck and timing as much as anything else, at least for those who didn't find this page.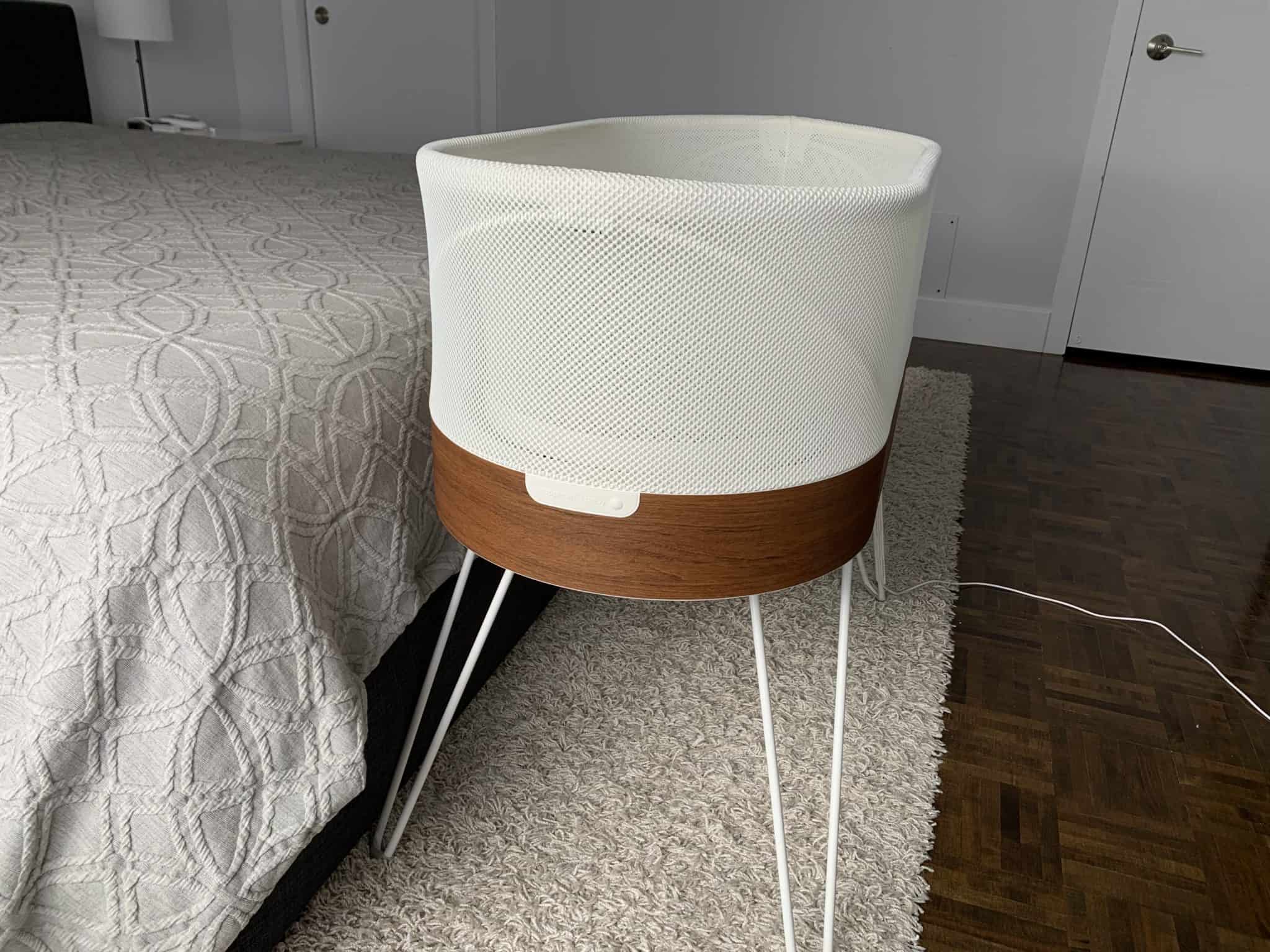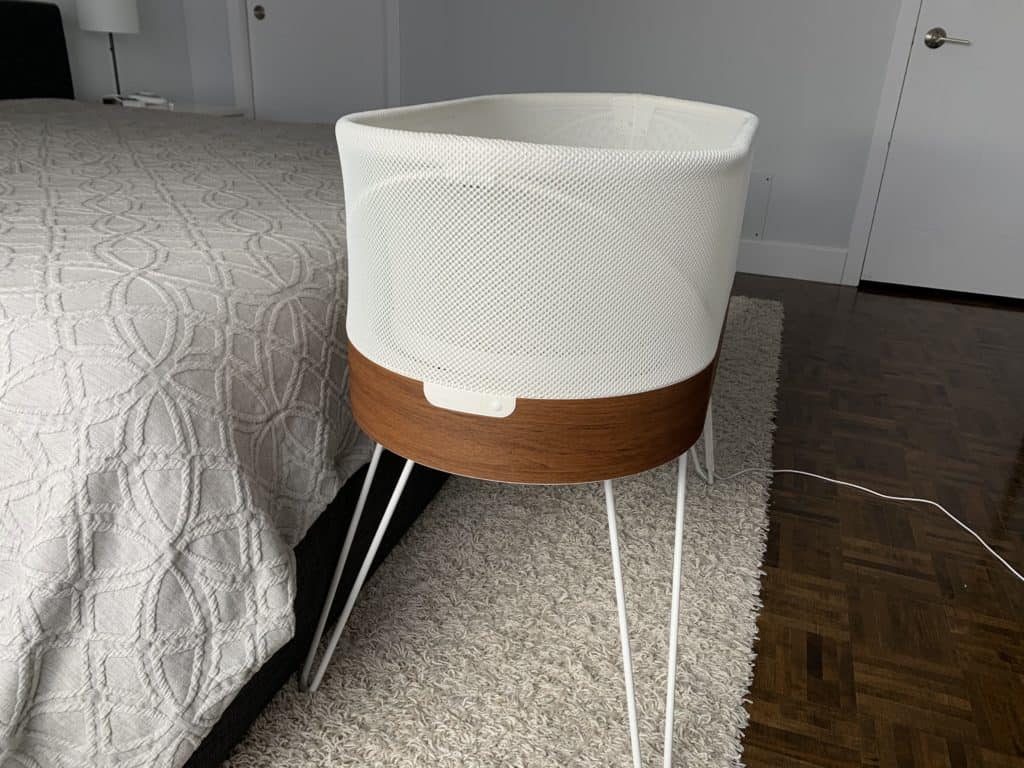 For you, it's about bookmarking this post and checking which of the promos we list are active.
A penny saved is a penny earned.
SNOO Smart Sleeper Baby Bassinet
Automatic cry detection
App-controlled
Five intensity levels
Pattented swaddle technology
SAFEST bassinet ever made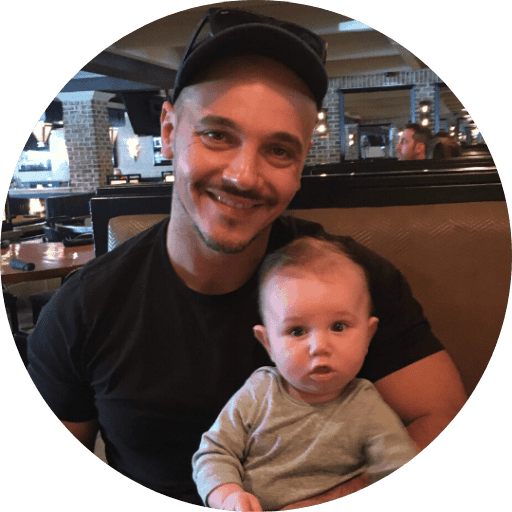 Paul is a passionate dad who founded Upside Dad to share his parenting journey with other new parents. He graduated from Concordia University and worked as a test engineer for over a decade. Paul loves dad jokes and craft beer.
Learn more about Paul and Upside Dad here.