If you're trying to decide which is the best sleep option for your little one between a co-sleeper bassinet and a pack n play, you're in the right place.
Both pack n plays and co-sleepers are great sleep solutions, but how do they compare? Is one better (or safer) than the other?
Let's take a look at the similarities and differences to help you decide on the best option for your unique situation.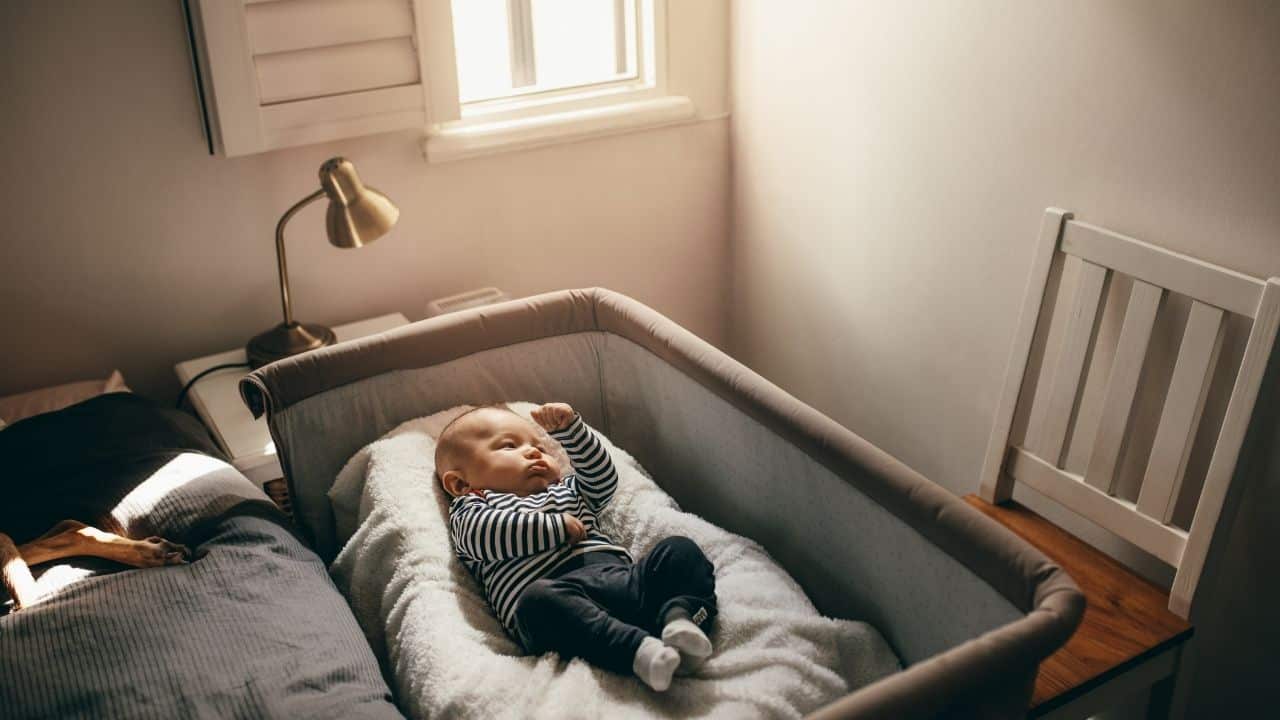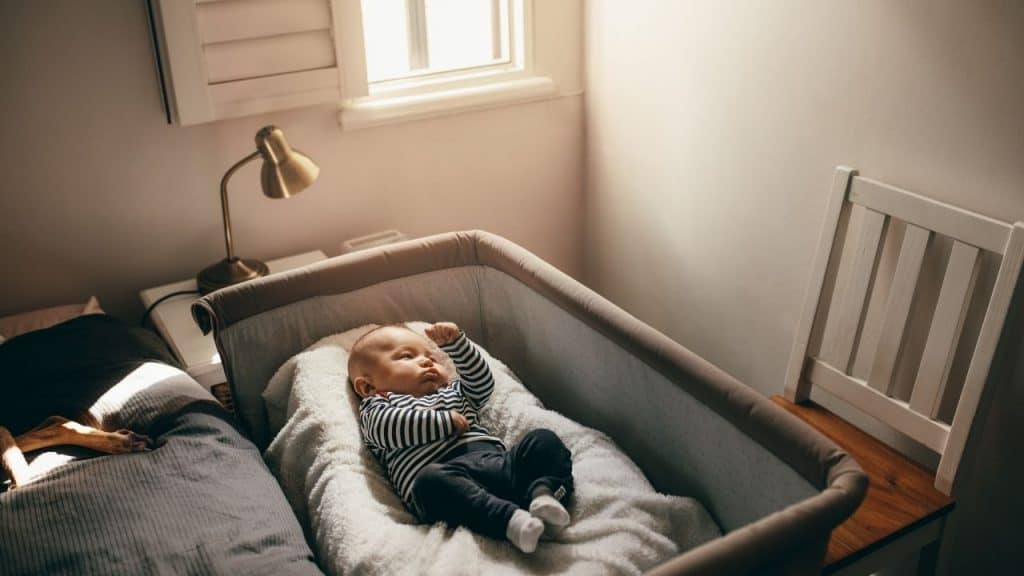 What is a co sleeper bassinet?
A co sleeper bassinet, also known as a bedside bassinet, is a variation of the classic baby bassinet that attaches right next to the parents bed. The cosleeper bassinet gives parents full view and access to their baby right from the comfort of bed.
Bedside bassinets normally have a lowering sidewall that makes it very easy to touch and pick up the baby from your bed. The also have mesh walls that allow for full view from almost any angle.
Co-sleeper bassinets give parents the closest possible way to sleep "with" their baby without actually sharing the sleeping surface.
See our favorite cosleepers reviewed in detail here.
This short video breaks down the main differences between some popular co-sleeper bassinets.
Pros
Portability – most brands allow for use as a standard bassinet and easy portability around the house.
Accessibility – the lowering side wall helps parents access their baby right from bed without having to get up.
Closeness – sleep right next to your baby and even touch him at arm's reach when he needs soothing.
Safety – sleep close to your baby without sharing the bed.
Affordable – bedside bassinets come in all shapes, forms and prices. You are sure to find one that suits your budget.
Cons
Safety is a must – beware there are cheap imitation cosleeper bassinets in the market that are not certified to north american standards.
Bed height – because co-sleeper bassinets attach to your bed, you need to ensure that they fit the height of your bed. Beds that are too low or too high may not work with some bedside bassinets.
How long can you use a cosleeper bassinet?
Generally speaking, these bassinets are rated for newborn babies up to 3, 4 or 5 months. Each brand and model will indicate the specific age and weight limits for their product. Beware that bassinets are not safe for babies that can pull themselves up on their own.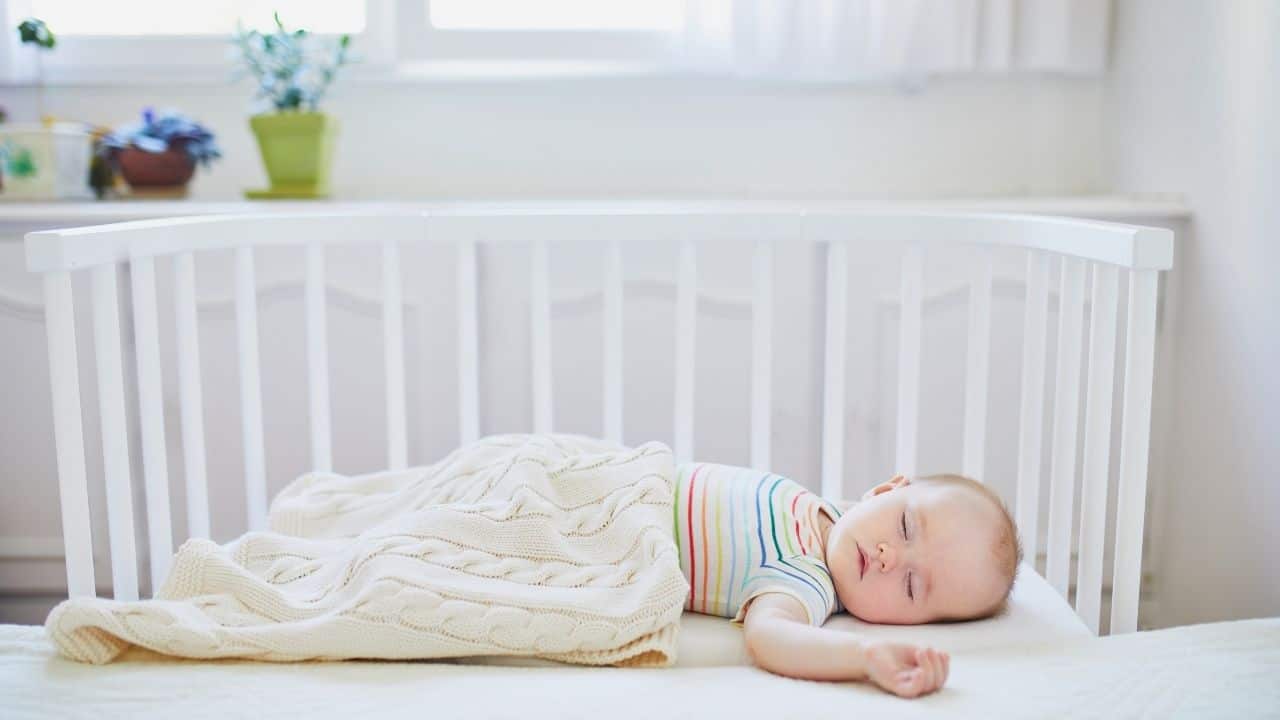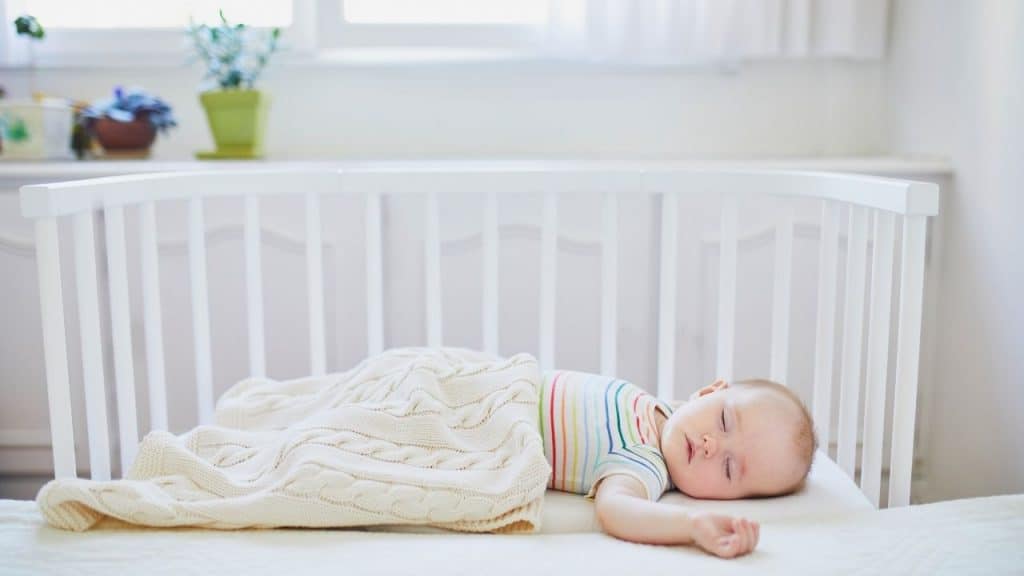 As soon as your baby shows signs of benign able to sit up on his own, it's time to move to a crib or larger enclosure.
Is a cosleeper bassinet safe for a newborn?
Yes, very much so. In fact, these baby beds are designed and built specifically with newborns babies in mind. As such, they can be a real lifesaver for many new parents.
My favorite cosleeper bassinets
I've tried out a number of different co-sleeper bassinets and put together my list of the best cosleepers.
What is a Pack and Play?
Also known as a playpen or playard, a Pack n Play is a portable, versatile, and convenient device for a baby to sleep in, nap in, play in, and to be safe in at home or away from home. Pack n plays are foldable and have high walls.
Pack n plays are are a perfect temporary sleep solution whether at home or on the go. They are easy to fold up and store away in a closet and normally come with a travel bag for easy transport.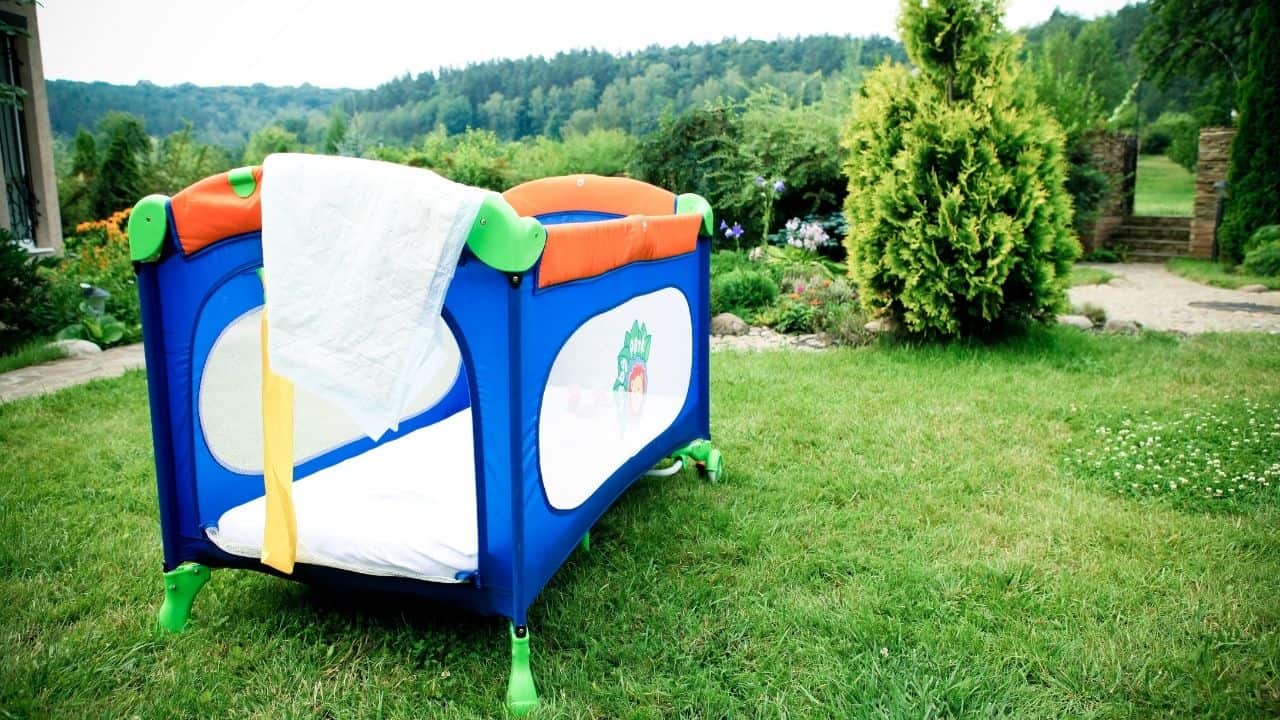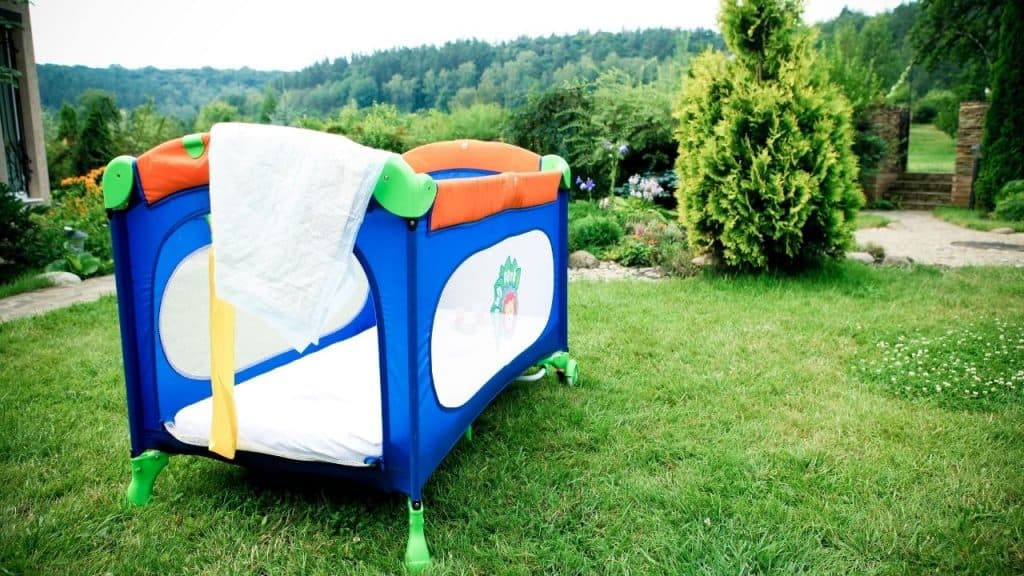 Pros
Versatile – good for home use, on vacation and while visiting friends or family.
Folds for storage – when not in use, fold it up and put it away.
Accessories – many pack n plays come with an infant sleeper and a changing table which comes in handy especially when away from home.
Goes where larger furniture can't – great for smaller spaces, and changing spaces
Cons
Requires special bedding – sheets must be fit tightly for safety, and sizes are not standardized
Can be frustrating to set up – some models are not so straightforward to set up and take down and will challenge your patience until you get the hang of it.
How long can you use a pack n play?
The maximum weight limit for most pack n plays is 25 to 30 pounds or until about two years old. Keep in mind that a toddler that can climb over the side cannot be left unattended for any amount of time.
Is a pack n play safe for a newborn?
Yes. A pack n play is a great option for a newborn. As long as the fitted sheet is an exact match for the floor/mattress. As long as safe sleep guidelines are followed, pack n plays are perfectly safe for newborn babies.
My favorite pack n plays
The Graco Pack n' Play is a classic, and probably the most popular portable playard out there. What most parents may not know is that there are MANY other options out there.
Two of my favorite pack n plays are the 4moms Breeze Plus and the Joovy Room 2. Both of these options are much easier to assemble than the Graco and they come loaded with other features.
You should also check out my choice of the top portable cribs which include all types of pack n plays that are great for travel.
Pack n play vs Cosleeper – How they Compare
Both the pack n play and the cosleeper bassinet have their place in the life of a young family. In some situations they could be used interchangeably but ideally they are used in different scenarios.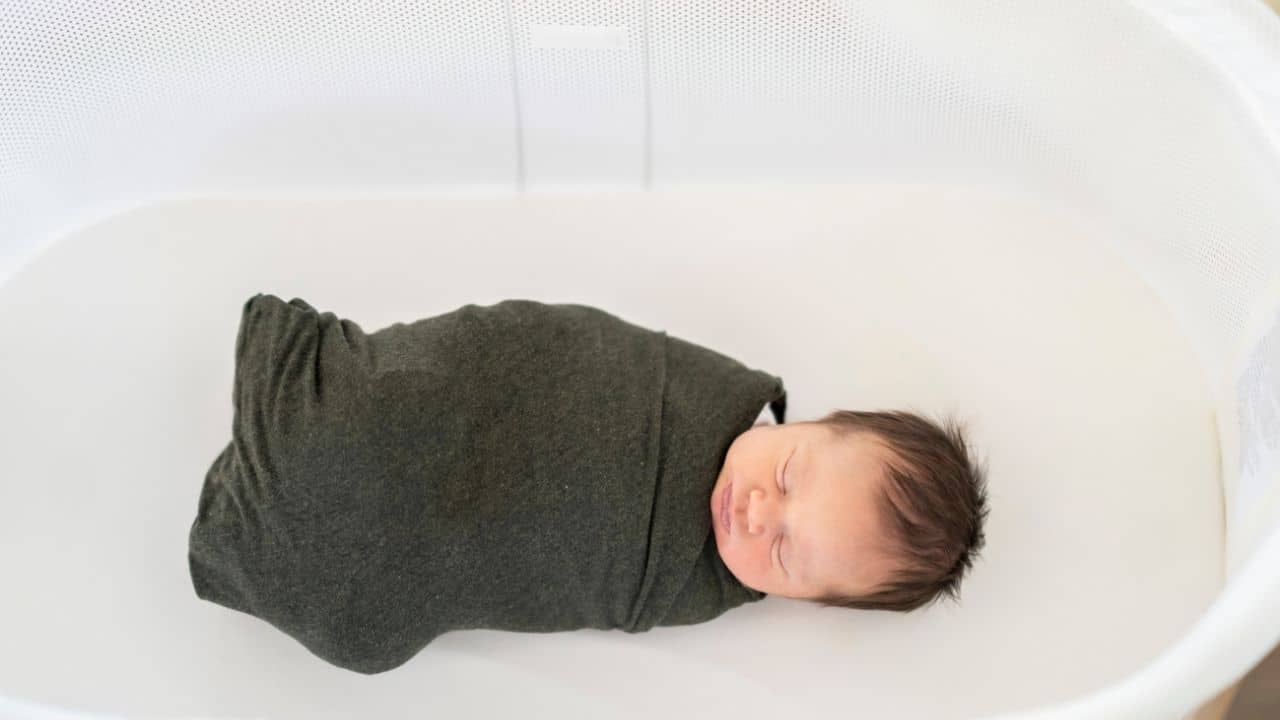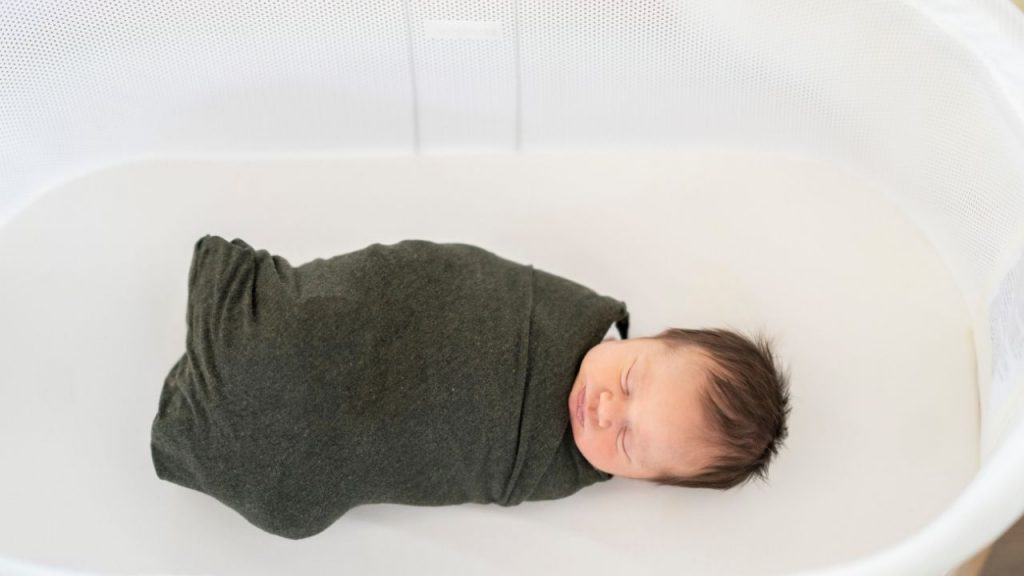 Admittedly, the pack n play fills a much larger use case than the cosleeper due to the fact that it can safely accommodate a broader age range. Some parents choose to sleep their babies in a pack and play for extended periods of time in their room as a replacement for a bassinet.
The cosleeper on the other hand does one thing superbly well – infant sleep by your bed. With a co-sleeper you get safety, closeness and piece of mind, but it will be short lived. Somewhere between months 3 and 5 you will need to find an alternate sleep solution for your baby if you're not ready to move him to his crib.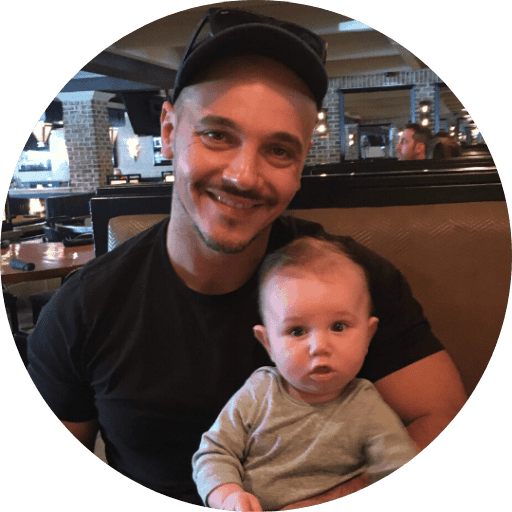 Paul is a passionate dad who founded Upside Dad to share his parenting journey with other new parents. He graduated from Concordia University and worked as a test engineer for over a decade. Paul loves dad jokes and craft beer.
Learn more about Paul and Upside Dad here.