The whole UPPAbaby stroller system is fantastic. From the quality of the materials, to the design and even their amazing their customer support; everything checks out. When we were looking for a stroller solution before our first baby came along, we were sold on the UPPAbaby mainly because of one feature that stood out: The bassinet!
So, the one key question we asked ourselves was, can you use the UPPAbaby bassinet for sleeping? Even overnight sleeping?
The short answer is, YES!
From the UPPAbaby website support section, it is indicated that the bassinet is safe for overnight sleeping:
"The Bassinet is a safe overnight sleep solution" – UPPAbaby
But what I was looking for was experience from real parents that have used it and can vouch for the everyday usability and safety of the UPPAbaby bassinet, and I couldn't find it easily. So here is my real-life review and account of using the UPPAbaby bassinet for sleep, every single night of the first 4 months of my baby's life.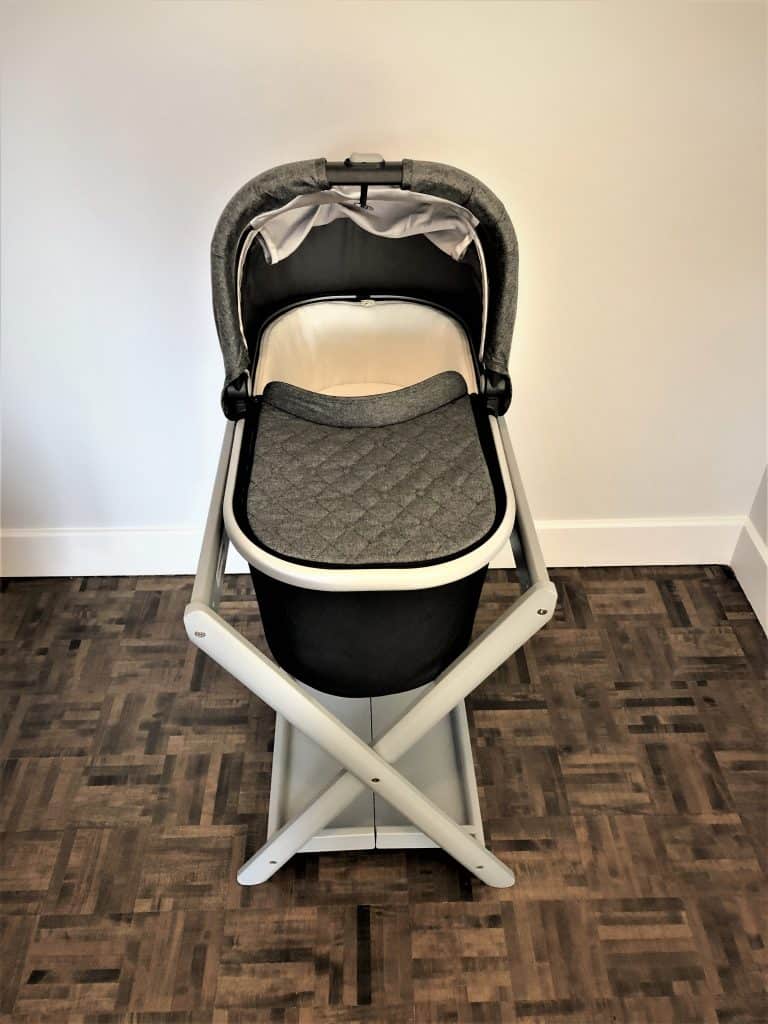 Related read: check out my Halo bassinet vs Uppababy bassinet comparison.
Build quality
Like everything else from UPPAbaby, the UPPAbaby bassinet is well build. Every surface you touch fell great on the skin.
The handle is smooth and strudy.
Every button feels tight and it's impossible to "accidentally" push on any of them.
when you place it into the stand or the stroller, you can feel the and hear the "click" ensuring your bassinet is safely attached.
The material used on the outside is strong yet soft to the touch
The materials on the inside are breathable and soft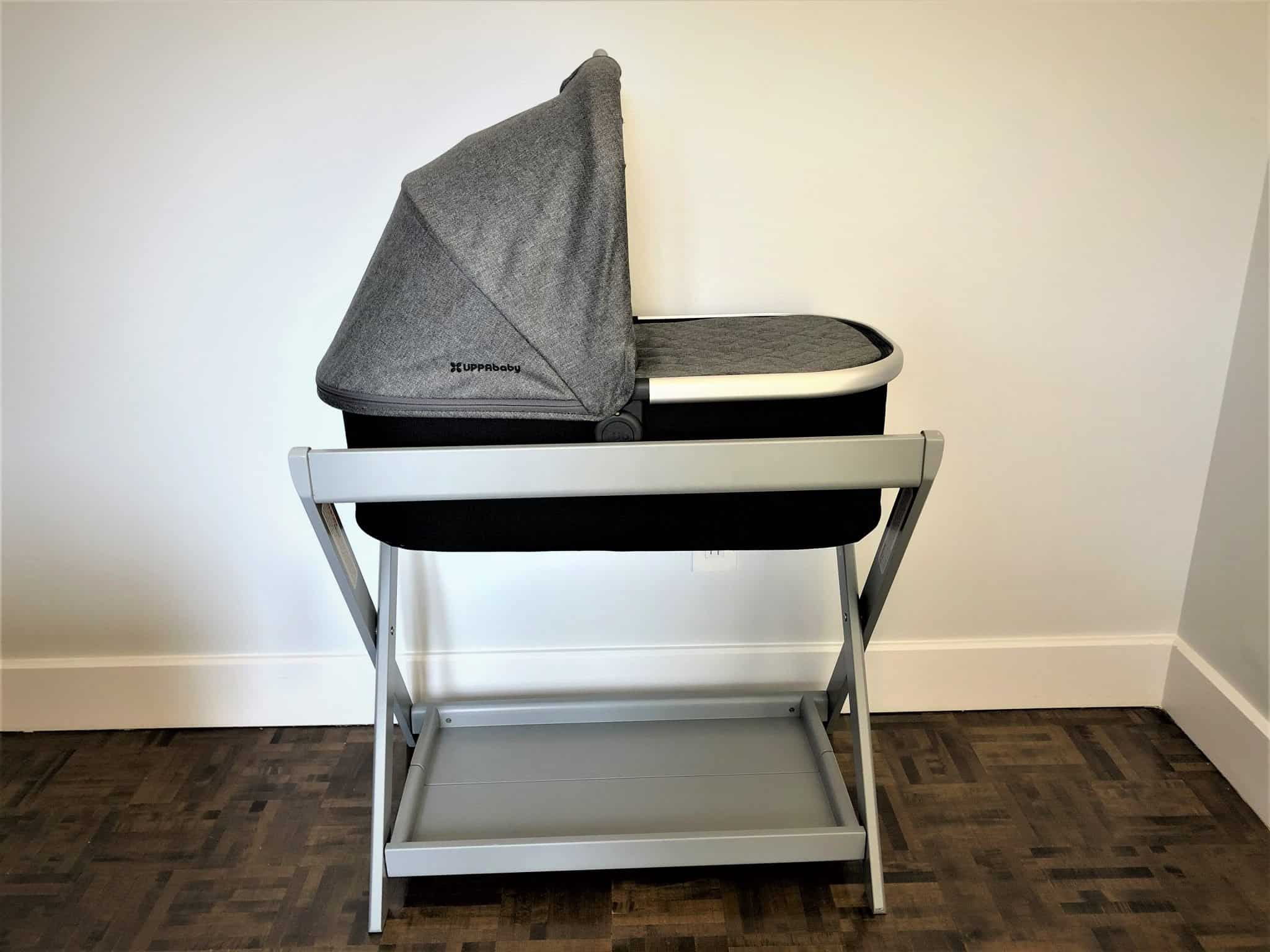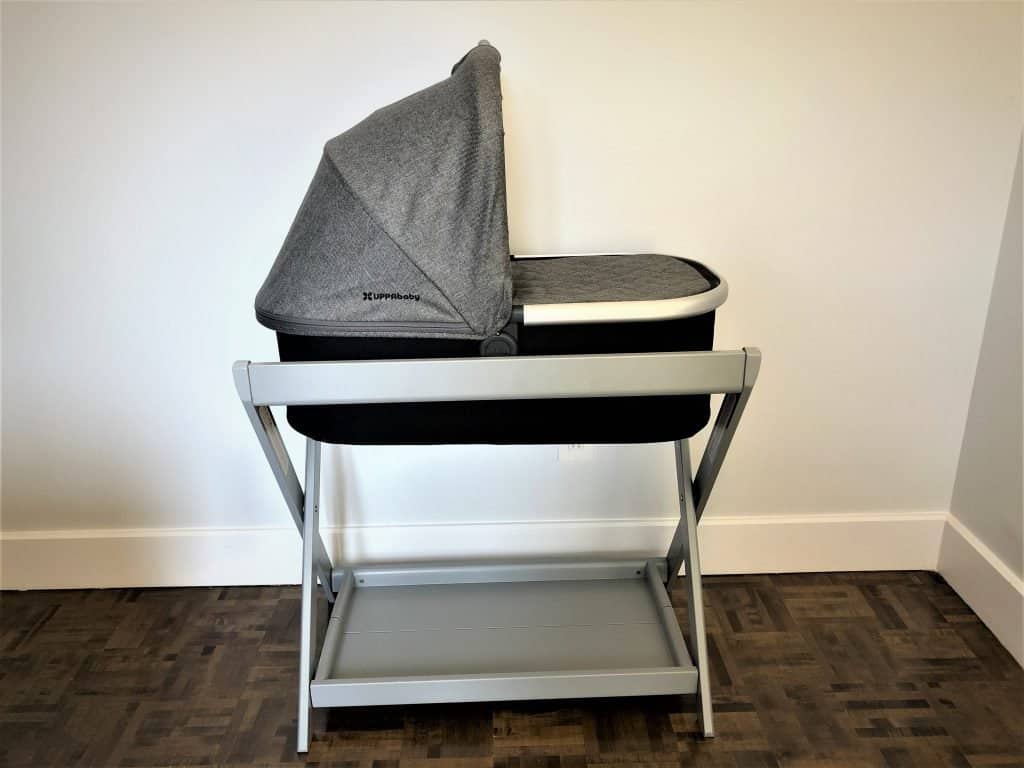 Sleep safety
There are a few important factors to consider when it comes to basinet sleep safety and they include amongst others; breathability, mattress type and air flow.
When it comes to breathability, the UPPAbaby bassinet is not made out of a mesh type material like most bassinets today. However, that does not mean it is not breathable. We should remember that the UPPAbaby bassinet is made for being used at home as well as on the Vista stroller. Therefore, it should be (and it is) made sturdy enough for all types of activities where mesh sides would just not cut it.
The inner cloth is very soft and breathable and provides reparation from the outer material. So if your baby ends up on his side by any chance, he will still be able to easily breather through the bassinet without issues.
The mattress is thin yet very comfortable. It is fully perforated with large enough holes to allow for great breathability as well.
Improved air flow is made possible though lowering the canopy or unzipping and opening the lower portion of the canopy where you will find a mesh. It also comes with an SPF 50 sunshade for situations where you may be outside or even inside in a bright room.
Portability and everyday use
The Uppababy bassinet is so easy to transfer from the stand to the stroller to the floor that it can be done with one hand. On the odd morning when we woke up before our son, we would simply unclip the bassinet and bring it downstair with us to watch him while we had our morning coffee.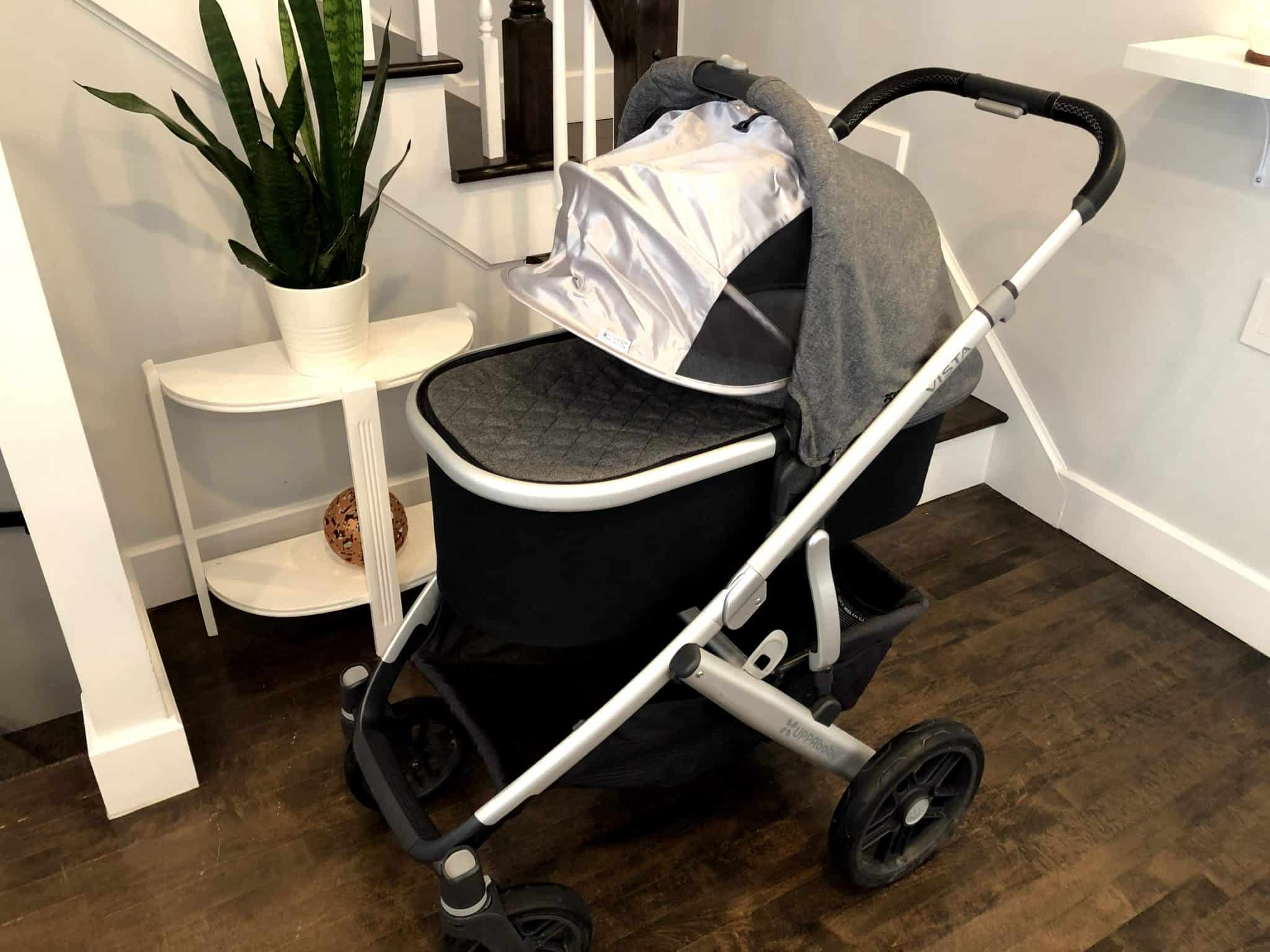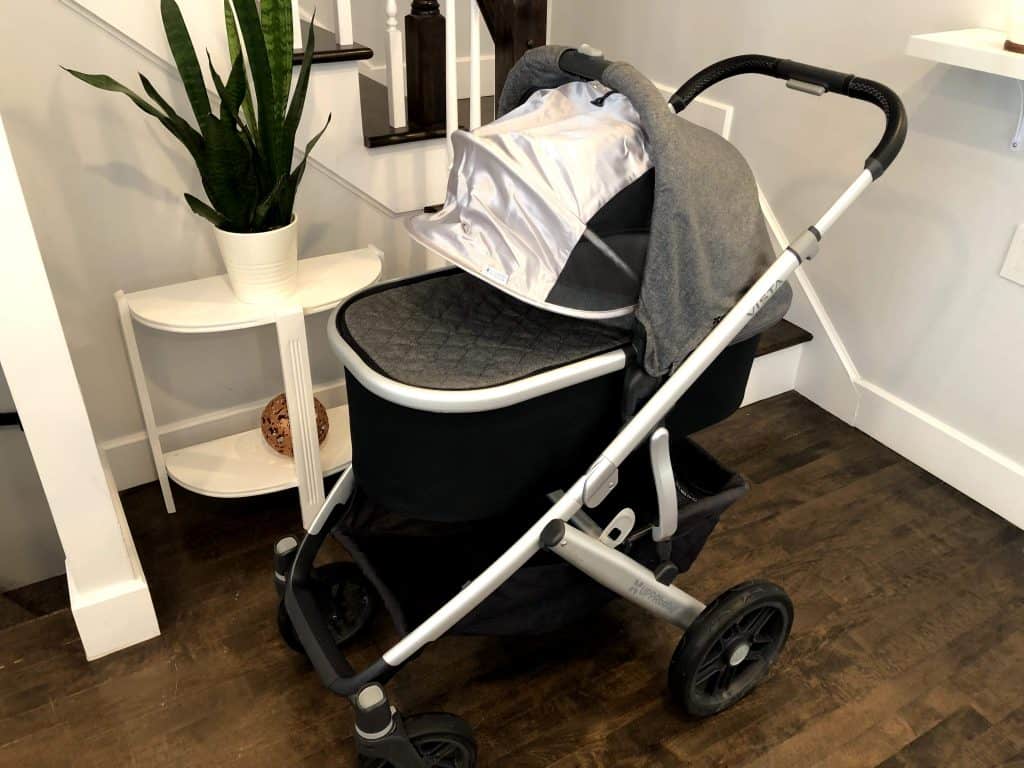 The stand and the bassinet are light enough to be able to move it around the room as needed without any struggle. But they are still sturdy enough that even if you bump it by accident in the night, there is no way to topple it over.
Using the UPPAbaby bassinet for overnight sleep was a joy and we plan on using it again with our second baby. I would strongly recommend the UPPAbaby system to any parent out there looking for an all-in-one solution.
Check out my UPPAbaby bassinet and stand review for more on this awesome bassinet system.
For additional information on bassinets and how to choose one, check out my guide for the best cosleeper bassinets.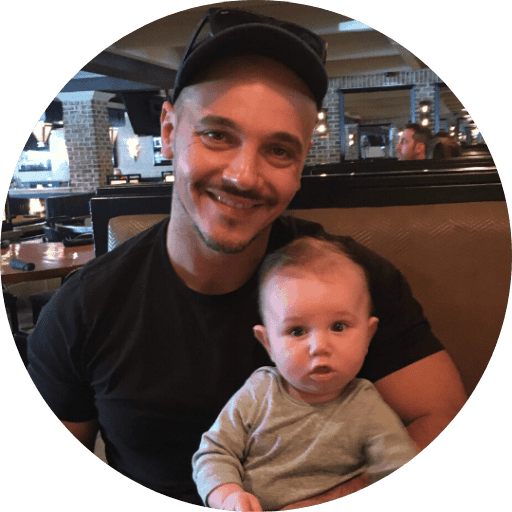 Paul is a passionate dad who founded Upside Dad to share his parenting journey with other new parents. He graduated from Concordia University and worked as a test engineer for over a decade. Paul loves dad jokes and craft beer.
Learn more about Paul and Upside Dad here.