The short answer to the question of why bassinet mattresses are so thin and hard is simple; Sleep Safety. However, the complete answer has a little more to it. There are other not so obvious reasons for the design and understanding them can help you choose the best bassinet for your needs.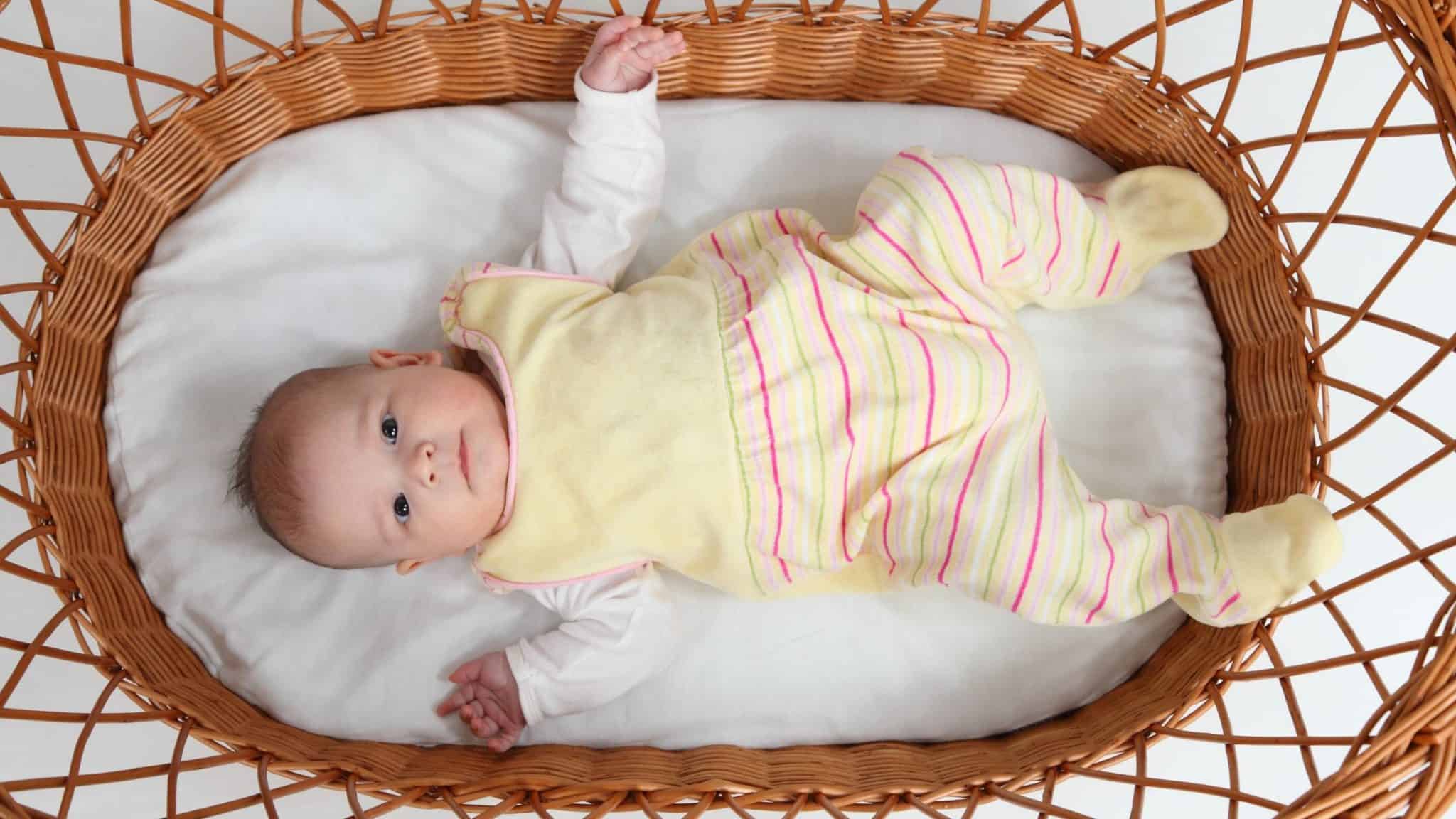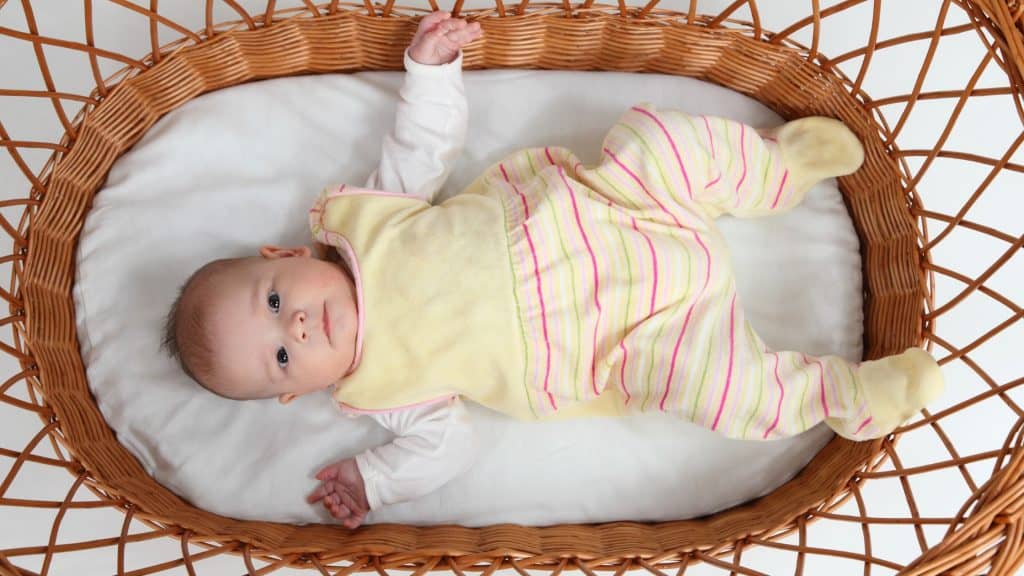 If you are afraid that the bassinet mattress pad is too uncomfortable for your little one, or you are worried that its stiffness might give your baby a flat head, we urge you not to fear. These are common concerns for new parents but there are a few reasons why you shouldn't worry about it.
Bassinet Mattress Features
Before we dig into the "fears", let's first have a quick look at the basic features to look out for in a bassinet mattress:
Firmness
Snug fit
Easy to clean
Made with baby-safe materials
The safety of your baby during sleep time is paramount. In fact, in the United States, Sudden Infant Death Syndrome (SIDS) is the number one cause of death in infants less than one-year-old.
You can click here to see the CDC's (Center for Disease Control) latest statistics on SIDS.
That is why AAP (American Academy of Pediatrics) recommends that parents should sleep in the same room with their infants for at least until they are at least six months old. This allows parents to monitor their children during sleep more closely and actually reduce the risk of SIDS by 50%.
Why Are Bassinet Mattresses So Thin
Parents are also advised to ensure that the thickness of the infant's crib or bassinet's mattress pad is not more than one inch thick. This is because if the mattress is too thick and soft, an infant may sink their head into the padding, which increases their risk of suffocation.
That's the main reason most bassinet mattresses are thin and hard, they allow baby to breath even if they end up face down.
The American Academy of Pediatrics also recommends removing any loose bedding, toys, or other soft objects from the bassinet before you place your baby to sleep. Why? Loosely fitting sheets, toys, and other soft objects are major risk factors for strangulation, suffocation, and SIDS.
Also, check whether your bassinet has any folding mechanism. Does your bassinet collapse for storage? You should ensure that all the movable or removable parts of the bassinet lock firmly into their right place before placing your baby to sleep.
It is also very important that you strictly adhere to the manufacturer's age and weight limit of the bassinet. You'll find that most bassinets are only ideal for use by infants aged zero to 4 months old but some can go up to 6 months.
Now that your bassinet is safe for your baby, ensure you follow other safety routines. Avoid overdressing your baby. Do not share the same sleeping space with an infant. And, remember to place your baby to sleep on their back. That way, you can rest assured that your baby is at minimal risk of SIDS.
Also, it is best to avoid those devices that are marketed to prevent SIDS. Instead, practice the safety measures that we have discussed above. And your baby will be safe.
Choosing The Ideal Bassinet Mattress
When it comes to baby stuff and baby gear, every purchase decision should be preceded by two questions: How safe is this item? And does it meet the standards set by ASTM (formerly known as the American Society for Testing and Materials)?
Although the crib mattress safety requirements by ASTM are voluntary, it is best to ensure the mattress you choose meets these standards.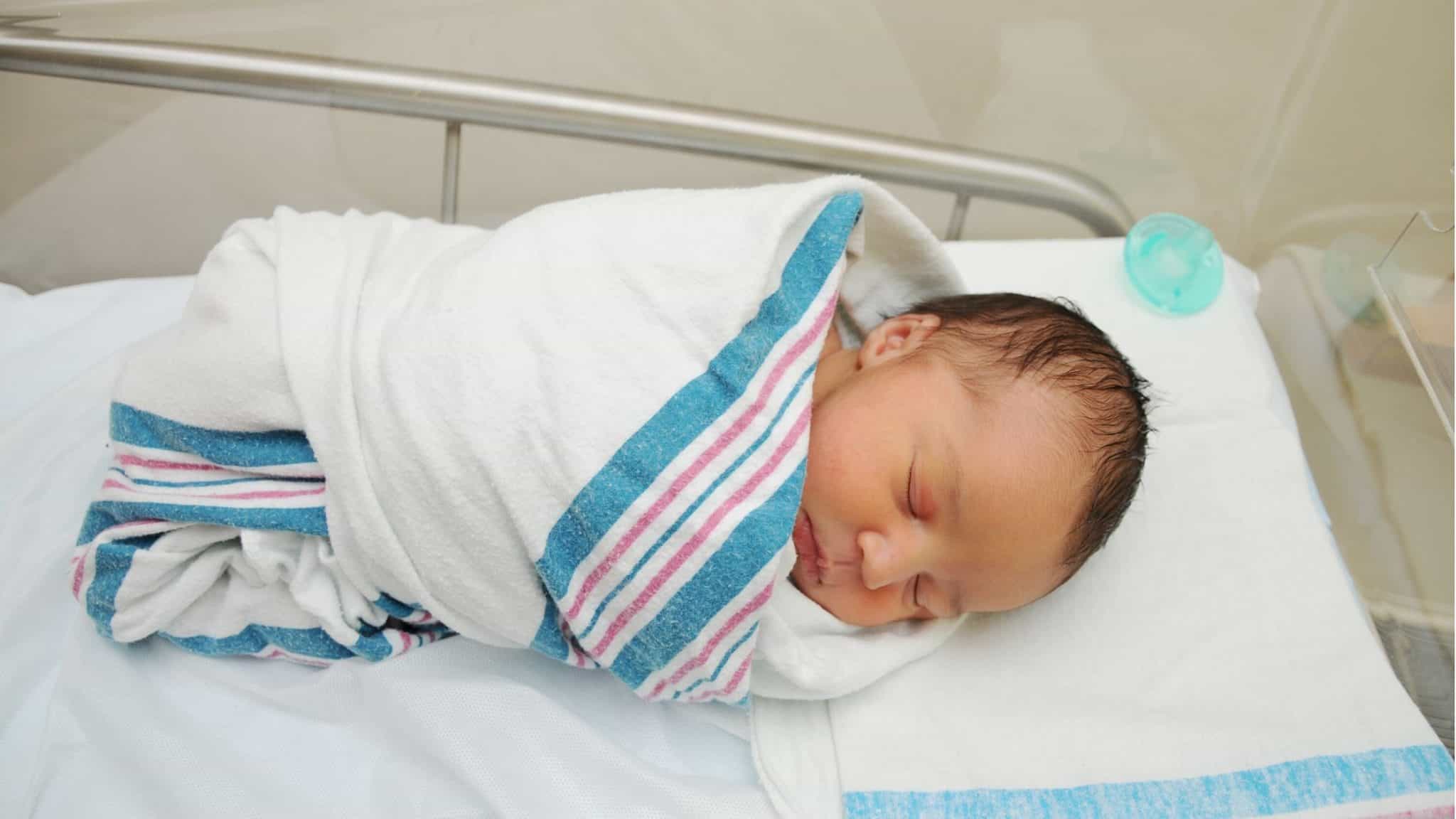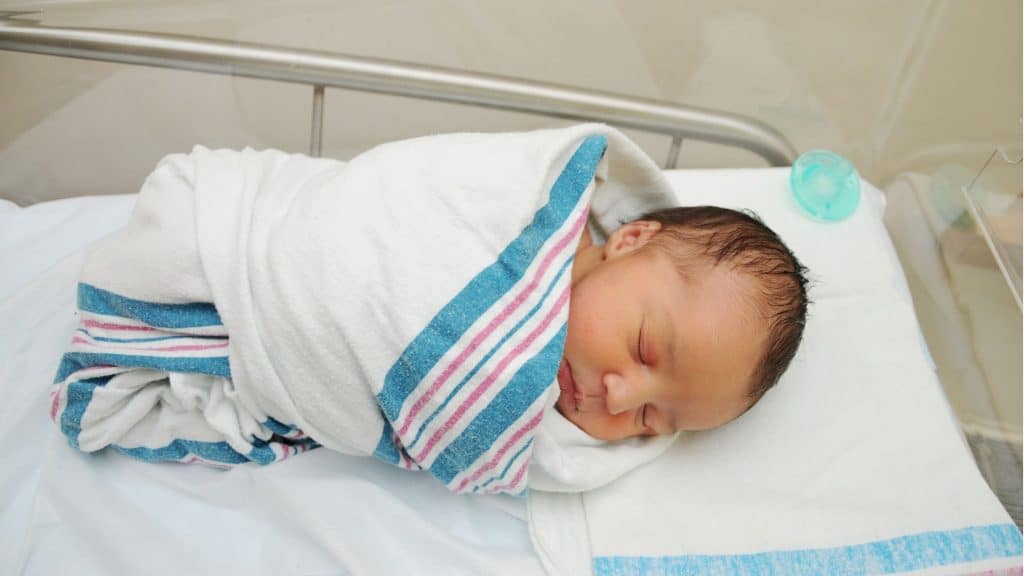 In a nutshell, ASTM recommends that "bare is best" for safe sleep for your baby. What this means is that an infant should sleep in a bassinet that has no add-ons. Remove any quilts, toys, or pillows in your baby's bassinet or crib.
Also, make sure that all parts of the bassinet are assembled properly. Ensure that you study the entire manufacturer's installation guide and follow it to the letter.
Check out the most popular bassinet mattresses on Amazon here.
Size Matters
The bassinet mattress should be secured well with the provided straps or Velcro. It should fit perfectly without leaving any space on the sides.
If the mattress leaves a space or gap that can fit more than two fingers, then you are creating a potential gap for your baby to get stuck into. Make sure to verify proper installation of your bassinet mattress.
On top of that, only use the provided mattress padding. Although it may appear to be too thin and firm, it is the safest option for your child and the one that was made to the exact dimensions of your mattress so it will fit the best and provide the safest option.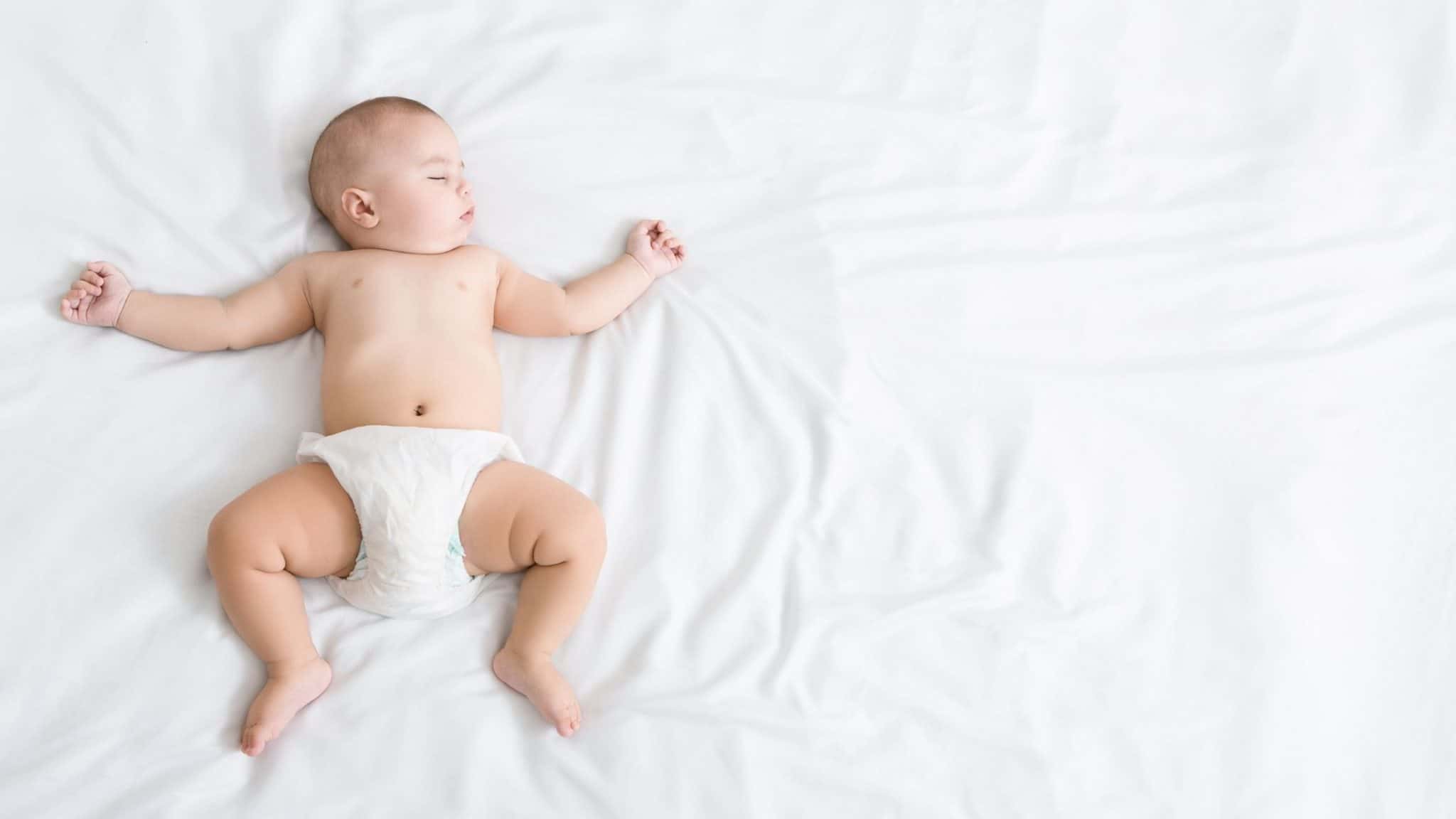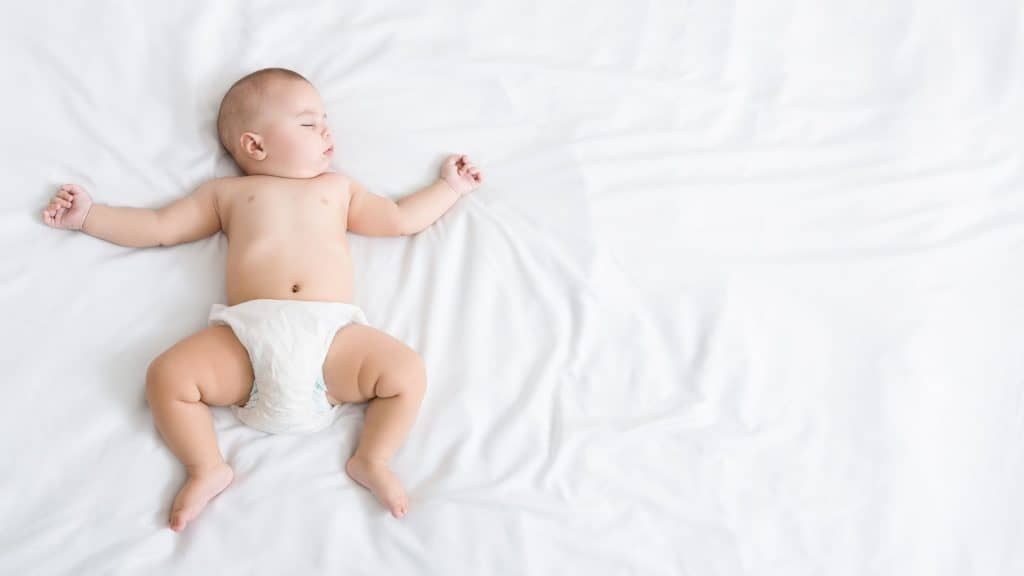 The ASTM advises that parents should avoid using soft and plush bassinet mattresses. Instead, choose firm mattresses that are less than 1 inch thick.
A thicker, bumpy, and loosely fitting mattress is a suffocation hazard. However, there are some great plush options available that you can still consider.
Since most bassinets are made in different sizes make sure to always stick with the mattress made by the same manufacturer that was designed for the specific model of bassinet that you have. It may be hard (and even unsafe) to look for a replacement mattress that was not made for you model of bassinet.
Choose a Bassinet Mattresses Made with Non-Toxic Materials
When selecting a bassinet mattress, you should always avoid options that may contain any harsh chemicals. For instance, most foam-filled bassinet mattresses contain toxic chemicals. The foam emits toxic vapors that increase the risk of asthma, SIDS, and other allergies in infants.
On the bright side, some great bassinet mattresses are made with safe organic materials. A commonly used organic material is organic cotton fabric. It is safe for infants and toddlers alike.
Your Bassinet Mattress Should Be Easy To Clean
When talking about an easy-to-clean mattress we are not referring to the fitted sheet. We are referring to the mattress itself.
You'll agree with me that having a baby means you'll have to deal with countless messy affairs. From diaper soils, spit-ups, drooling, sweating when asleep … the list is endless. That's why you need a mattress pad that can be cleaned easily.
A good idea is to go for waterproof options. You'll only need to wipe away the dirt and it will be ready to use.
The best bassinet mattresses
If your baby seems unhappy with your current bassinet mattress don't worry, there are other options out there. Take a look below for some of the best bassinet mattresses available for replacing your original bassinet mattress. The mattresses below are all safety tested and approve for newborn sleep.
For the utmost safety make sure that the mattress you choose fits your bassinet perfectly and there are no gaps or extra material bunched up.
Most of the options below come in various shapes and sizes so make sure to measure your bassinet before selecting the size from the pull down menu.
Colgate Mattress Bassinet/Cradle Mattress
Big Oshi Baby Bassinet Mattress
Big Oshi Waterproof Baby Bassinet/Cradle Mattress
ICEBLUE HD Bassinet/Cradle Mattress
CHECK THE SIZE BEFORE ORDER -BREATHABLE MOSES BASKET MATTRESS- it has a highly organic cotton fabric…
WASHABLE COVER – This foam mattress cover could be take off by zipper lock , so it can be washed…
PATTERN – cute elephant
In Conclusion
Now, I'm sure you've understood why bassinet mattresses are thin and hard. But, you must adhere to all other safety requirements recommended by APP for the safety of your baby.
Put your baby to sleep on their back, do not co-sleep with your baby, and avoid over-dressing your baby.
Also, ensure that there are no toys or other soft objects in the bassinet as you put your baby to sleep.
For more information on bassinets, check out our full guide to the best cosleepers here.
Check out my full review of the SNOO bassinet here.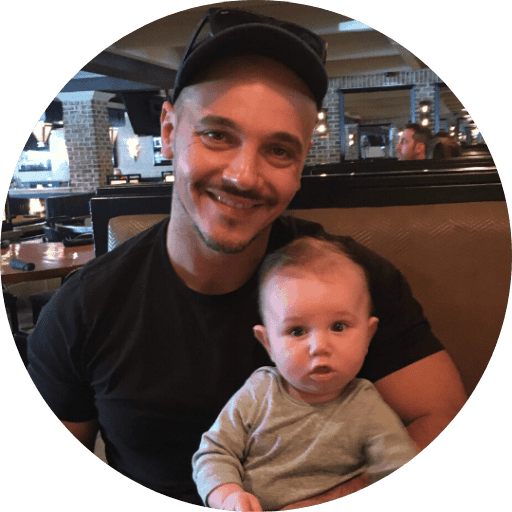 Paul is a passionate dad who founded Upside Dad to share his parenting journey with other new parents. He graduated from Concordia University and worked as a test engineer for over a decade. Paul loves dad jokes and craft beer.
Learn more about Paul and Upside Dad here.