The Mika Micky baby bassinet and bedside sleeper is one of the top cosleeper bassinets for a few years now. The Mika Micky cosleeper ticks off all the boxes in my checklist making it my favorite for everyday (and night) use.
Mika Micky Bedside Sleeper Bedside Crib
Can be used as a standalone bassinet
Two side storage pockets
Stable due to it's wide base
Can be used up to 5 months or 33 lbs
Anchors to your bedside
---
The Mika Micky bedside co sleeper not only let's you share the room with your baby, it also gives parents the benefits of "bed-sharing" (i.e. sleeping at arm's reach with your baby) without actually sharing the sleeping surface.
For more information on bedside bassinets, check out my complete cosleeper reviews and comparisons article.
The American Academy of Pediatrics (AAP) and the Center for Disease control (CDC) both highlight the dangers of sharing the bed with your baby and still suggests that parents sleep in the same room as their baby for a minimum of 6 to 12 months. According to the AAP, sleeping in the same room as your baby can reduce the risk of SIDS by over 50%.
In addition to all the safety and functional features, this cosleeper bassinet also beats all of its competitors in one key category; size. Most popular bedside bassinets today can be used up to about 3 months or 20 lbs, the Mika Micky bedside sleeper actually allows for babies up to 5 months or 33 lbs! This is one incredible spec I just can't ignore.
Key Features
Bedside sleeper that anchors to your bedside
Can also be used as a standalone bassinet
Side panels lower for easy access to your baby
Two side storage pockets
7 position height adjustable from 13" to 21"
Breathable mesh side walls on both sides
Built in wheels with brakes allow for easy movement from room to room
Stable due to it's wide base
Long lasting; can be used up to 5 months or 33 lbs
Easy assembly, no tools required. (See illustrated assembly instructions below)
Specifications
| | |
| --- | --- |
| Dimensions | L:36 x W:24.5 x H:(24.5 to 32.7) inches |
| Weight | 25 lbs |
| Materials | Mesh side walls, fiber-fill mattress, metal frame |
| Max Allowed (age and weight) | 5 months or 33 lbs |
| Carry case | Yes |
Pros & Cons
Pros
Easy to move from room to room as needed
Collapsible and folds down flat for travel
Height adjustable to fit any bed
Attaches to side of the bed for added safety
Side panel unzips for easy access to your baby
Comes with carrying case
Cons
A bit heavier than the competition (but also larger)
Not ideal for travel. Assembly and take down procedures take can 5 to 10 minutes
Who is it for
Expecting parents or new parents looking for a bedside bassinet are normally part of one of the following 2 groups (or both):
C-section moms (and/or partners) looking for the convenience of reaching the baby from bed and moving less during post delivery recovery.
Parent's looking for the benefits of bed-sharing without the risks of sharing the same sleeping space with baby.
The Mika Micky bedside sleeper satisfies both of these and more. Not only can you adjust this co sleeper bassinet to any bed height, but you can also see and reach your baby from the comfort of still laying down in bed. Sometimes mom's or dad's touch can instantly calm a crying baby and will help put him right back to sleep. This bedside sleeper keeps baby close and within reach for any night time support he may require.
Why I Like It
There are many reasons to love the Mika Micky bassinet but what really stands out are the specific feature that make new parent's lives easier. When you're a new parent you already have too many new things to stress you and keep you up at night. What you need are product to make your life easier and help you get a good night's rest. The Mika Micky, or as some call it "mika mickey" does just that.
The best feature about this cosleeper is how easily and quickly it attaches itself securely to the side of your bed. The half-lowering side wall makes access to your baby a breeze whether you want to give him a soothing touch or pick him up for a night feed.
The wheels make it super easy to move it around from room to room so you can have baby napping right next to you as you go about your day. The wheels also lock for safety.
As a bonus, the height adjustable posts allow you to slightly tilt the bassinet in one direction to slightly raise his head and help prolong your baby's sleep (tip: sometimes a slight angle helps babies fall asleep and stay asleep longer).
Safety
Safe sleep guidelines from the AAP and CDC should ALWAYS be followed to a tee to guarantee your baby's safety and reduce the risk of SIDS.
Additionally, the manufacturers of the Mika Micky suggest the following:
Only use Mika Micky Bassinet sheets with this product. No other add-ons or inserts are considered safe for sleep.
The Mika Micky bedside bassinet is recommended for babies from birth until they reach any of following milestones:
outgrow the bassinet;
reaches 33 lbs;
roll over onto the side to wake themselves up;
sit up by themselves.
Setup and Assembly – An Illustrated Guide
The Mika Micky assembly is actually pretty simple but I found the instruction booklet that came in the box to be touch confusing. So, I put together this illustrated, step-by-step assembly instruction to make your life a little easier.
Check out the steps to assemble your Mika Micky bedside sleeper below:
Step 1 – Open the main frame: Pull the legs out until it reaches the locked vertical position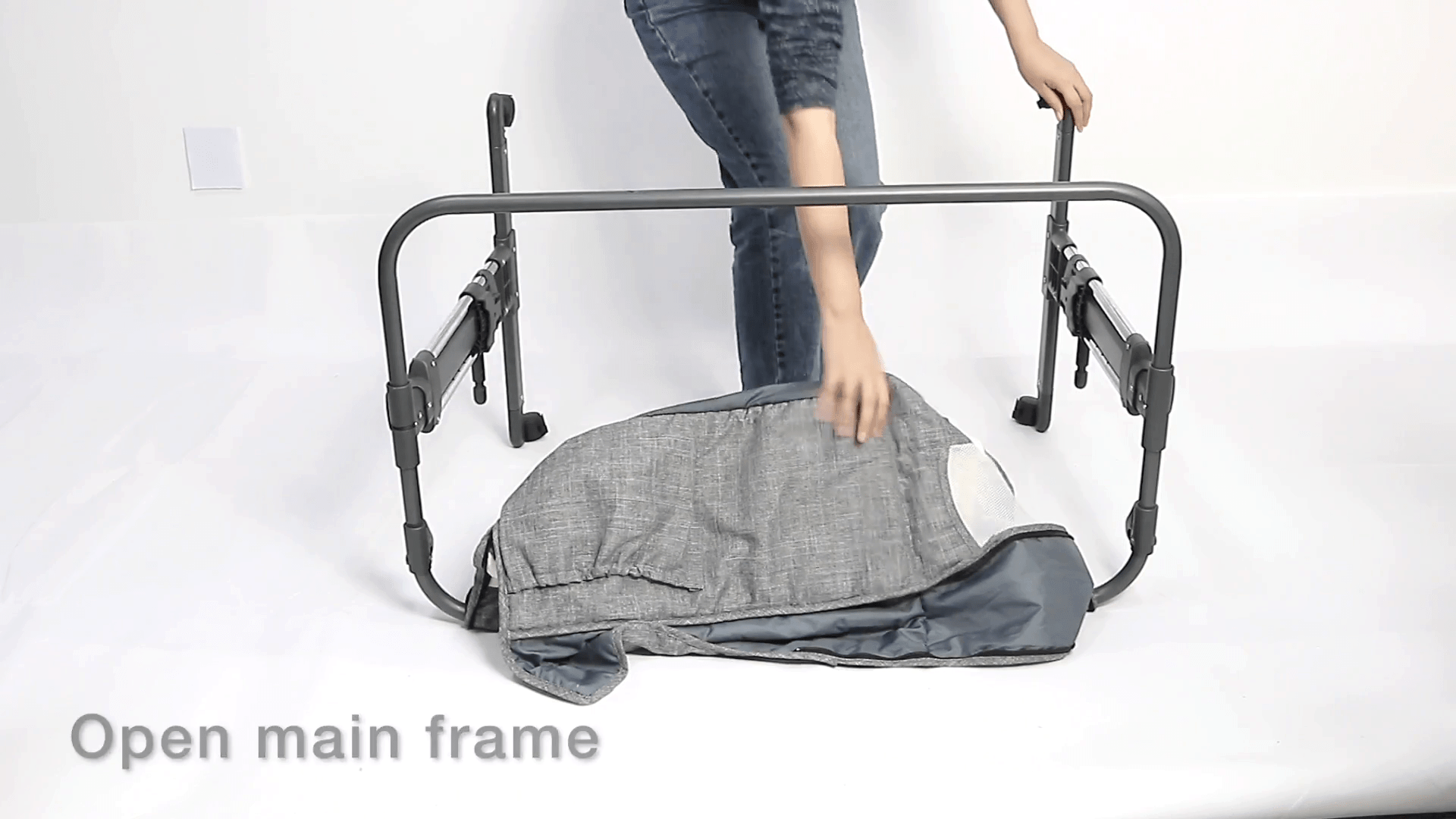 Step 2 – Insert the support frame: Attach the support frame to both legs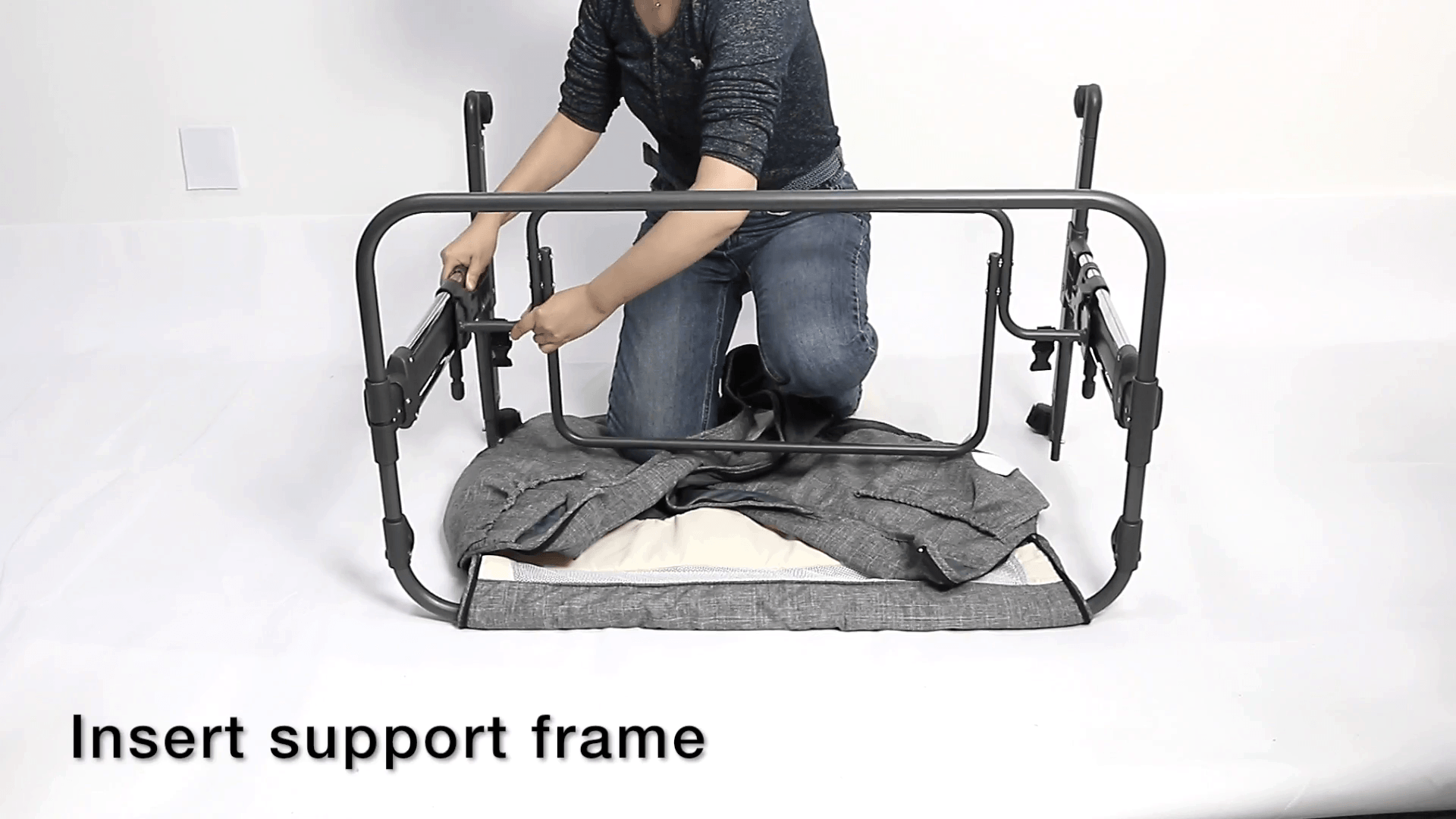 Step 3 – Screw down to tighten the frame: Using the provided (manual) screws tighten each of the two screws (one on each side) in the indicated position on both legs.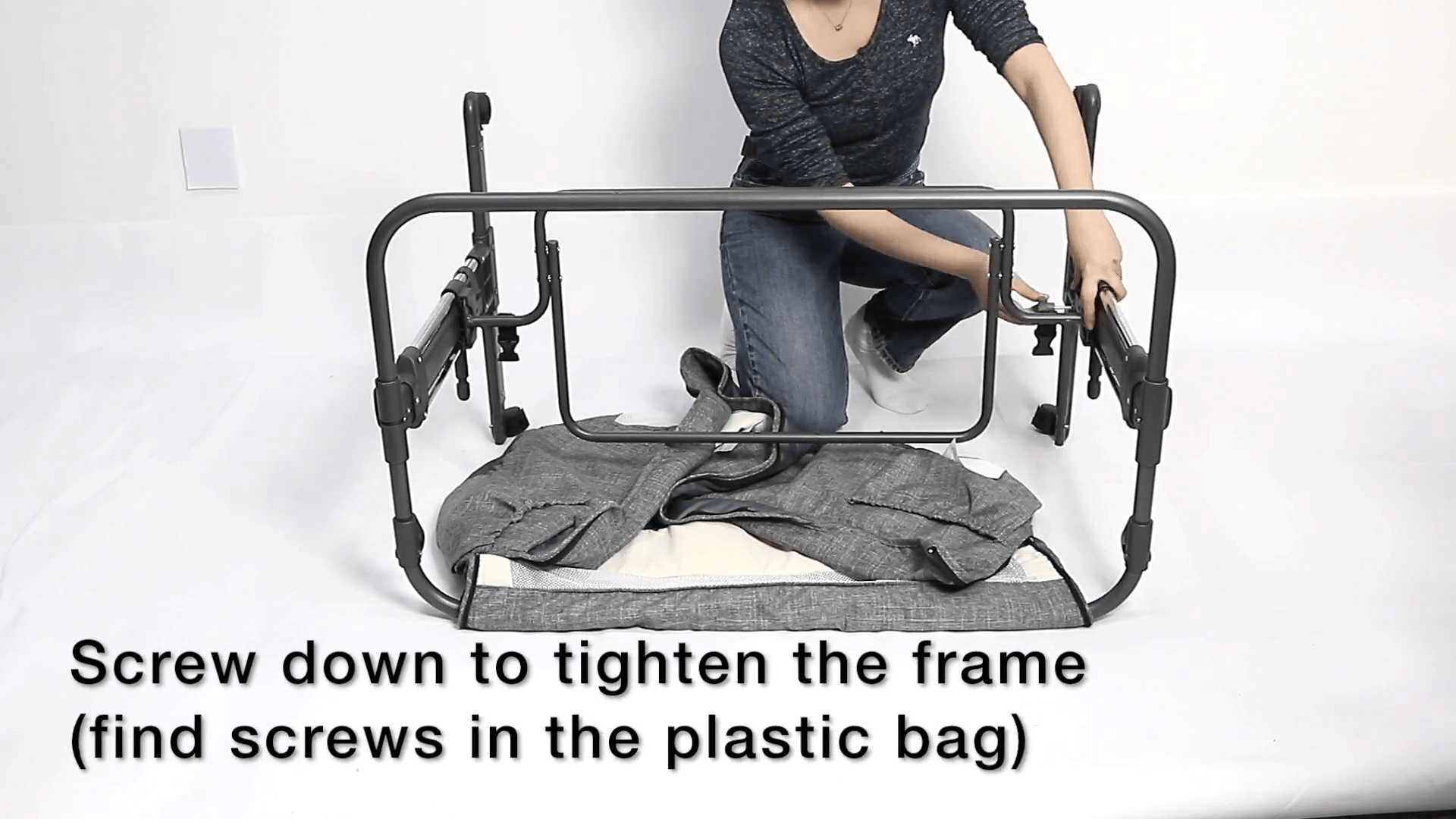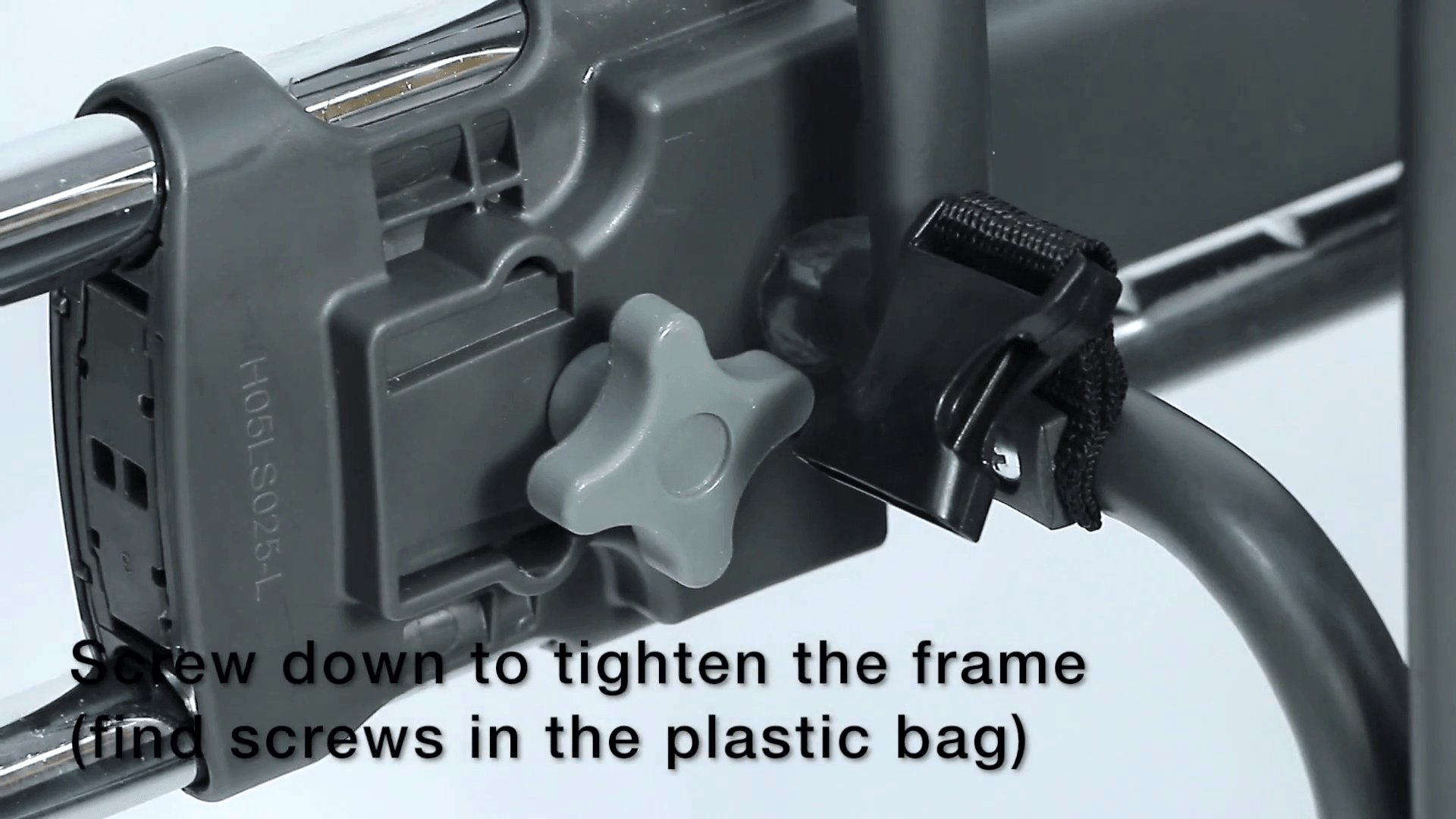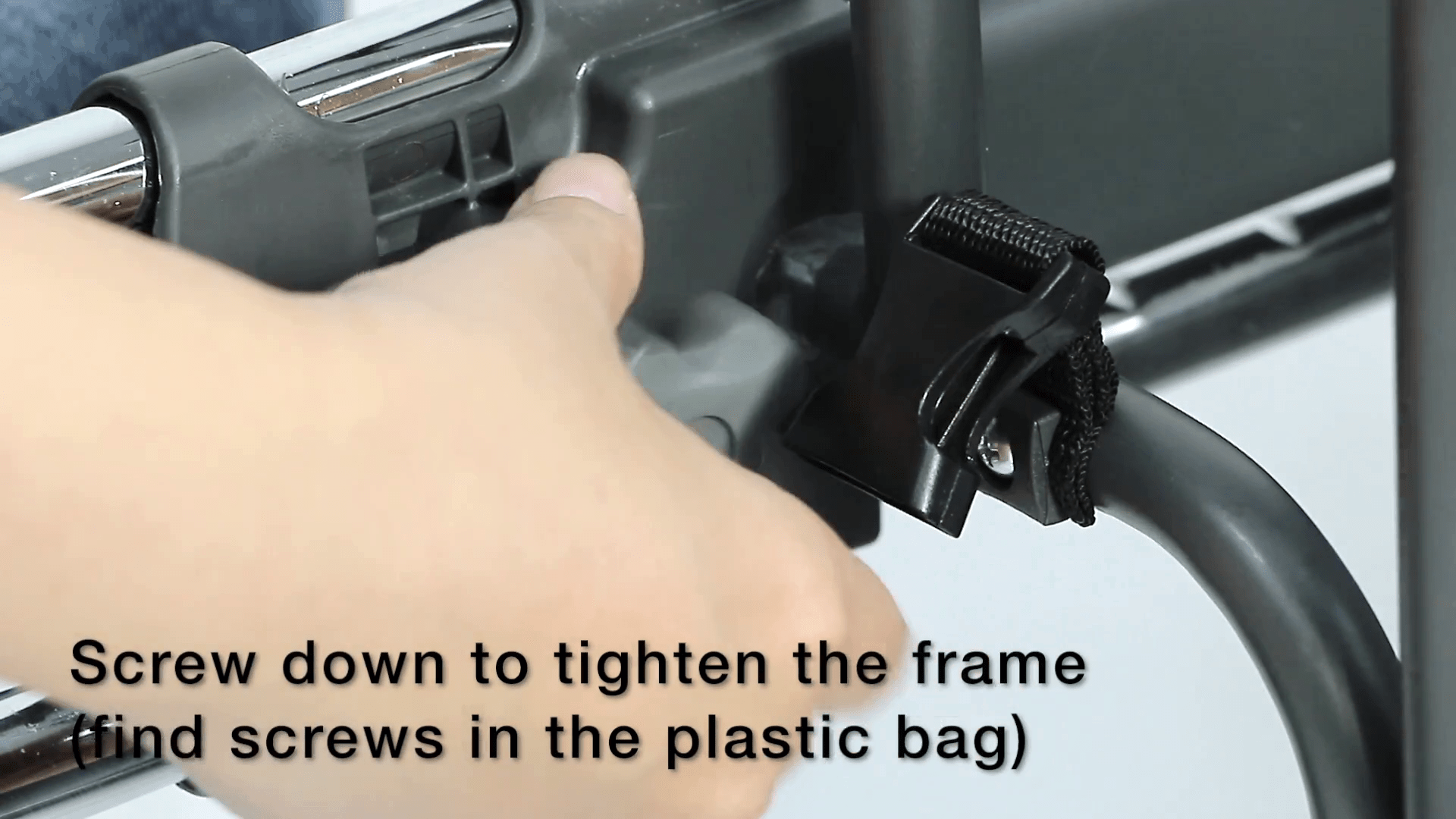 Step 4 – Install the cover: Pull out the cross beam on each side and slide the cover material all around the top section of the bassinet. Once in position, zip it closed along the back side and the front top corners to hold the cover in place.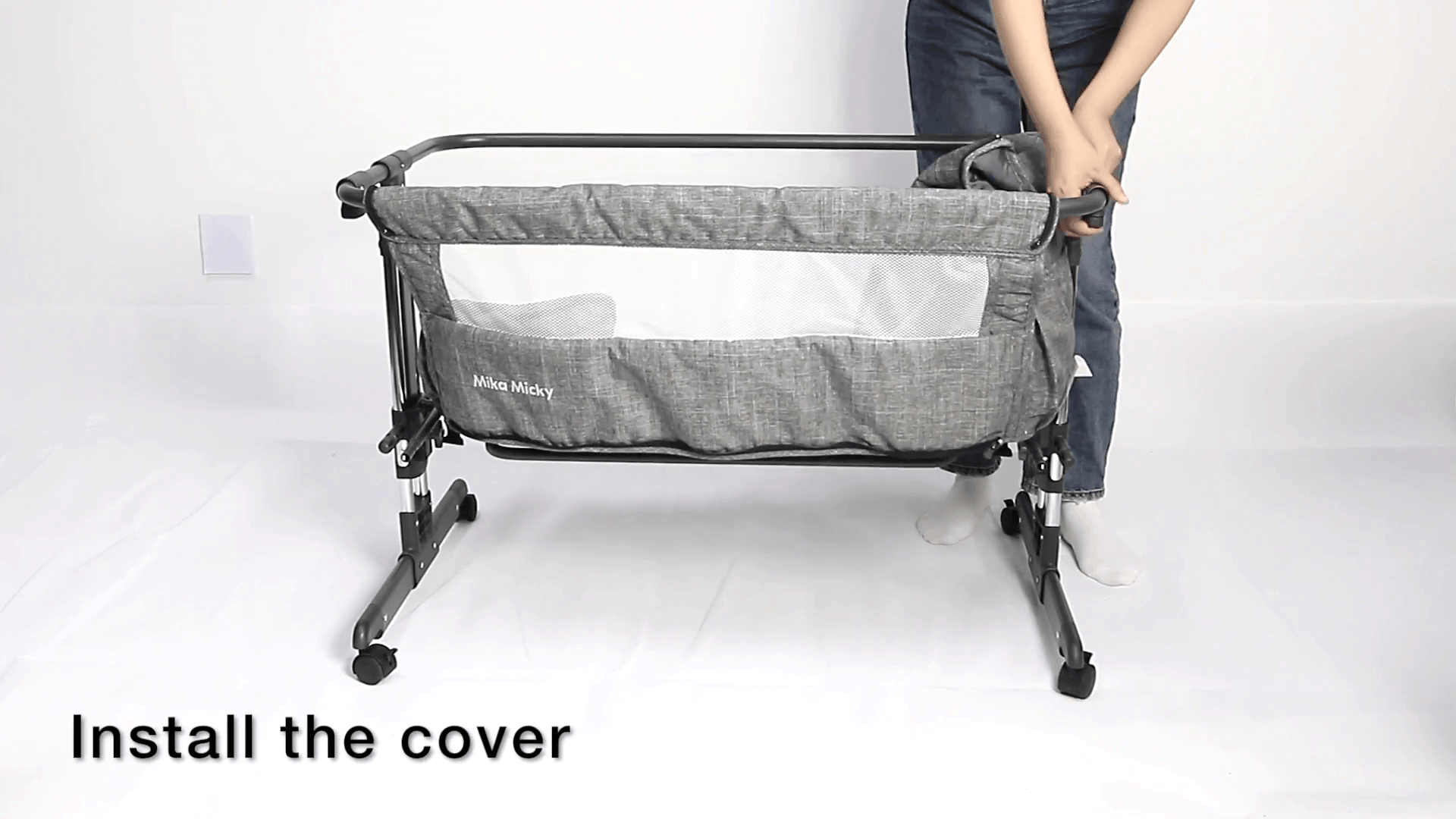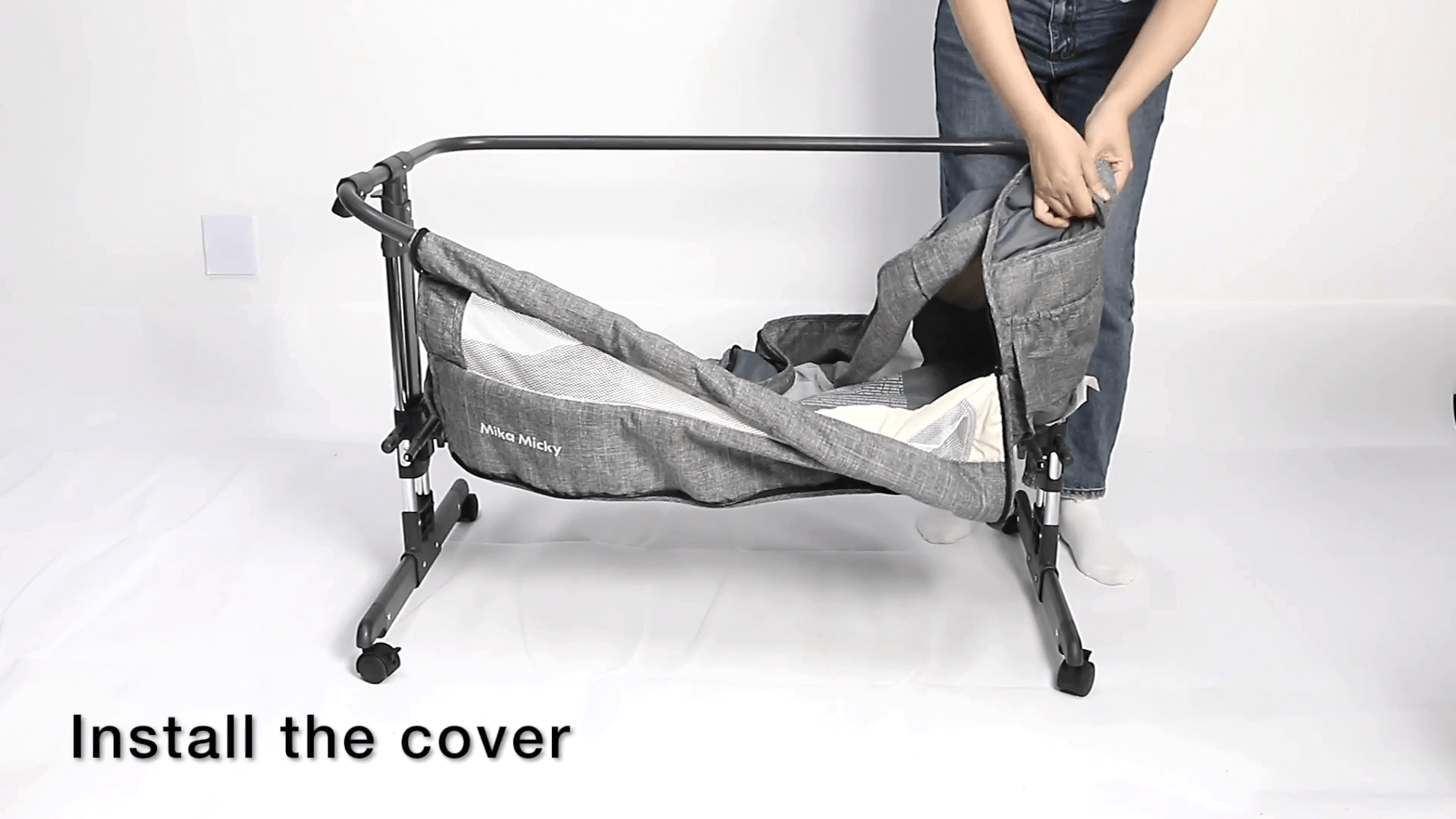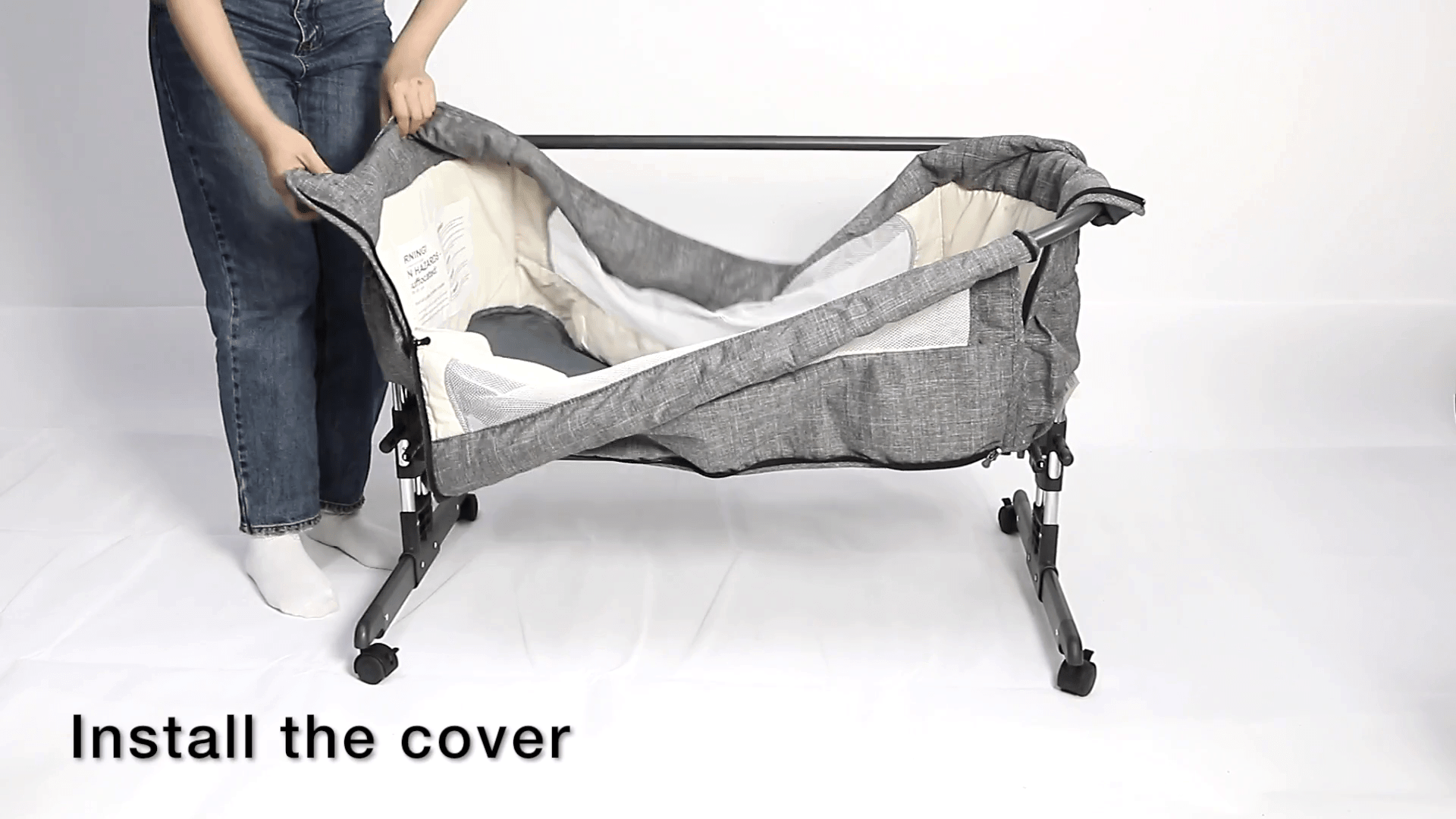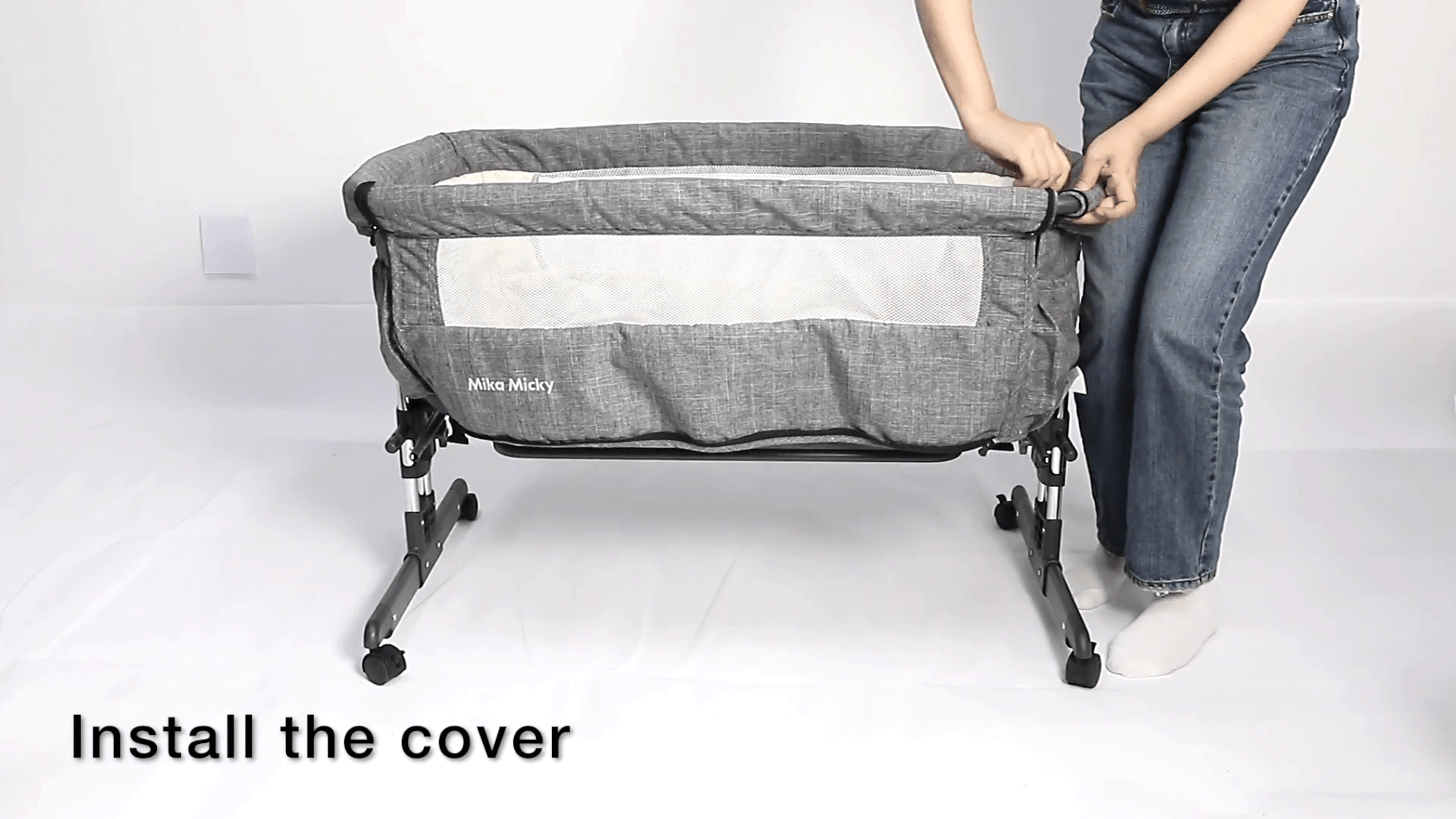 Step 5 – Install the lower locking bar to the frame: Push the lower locking bar into the frame until it locks into position.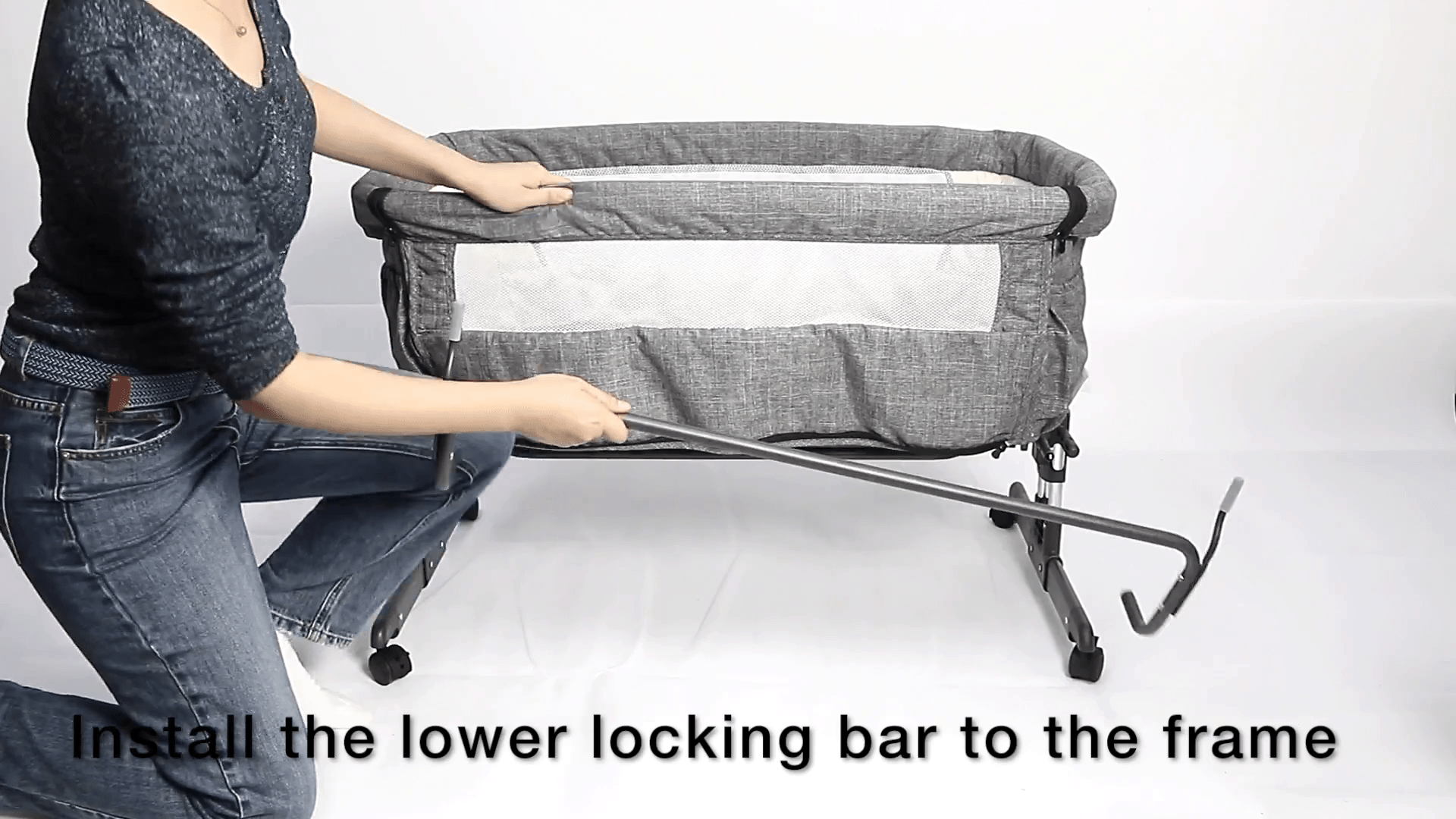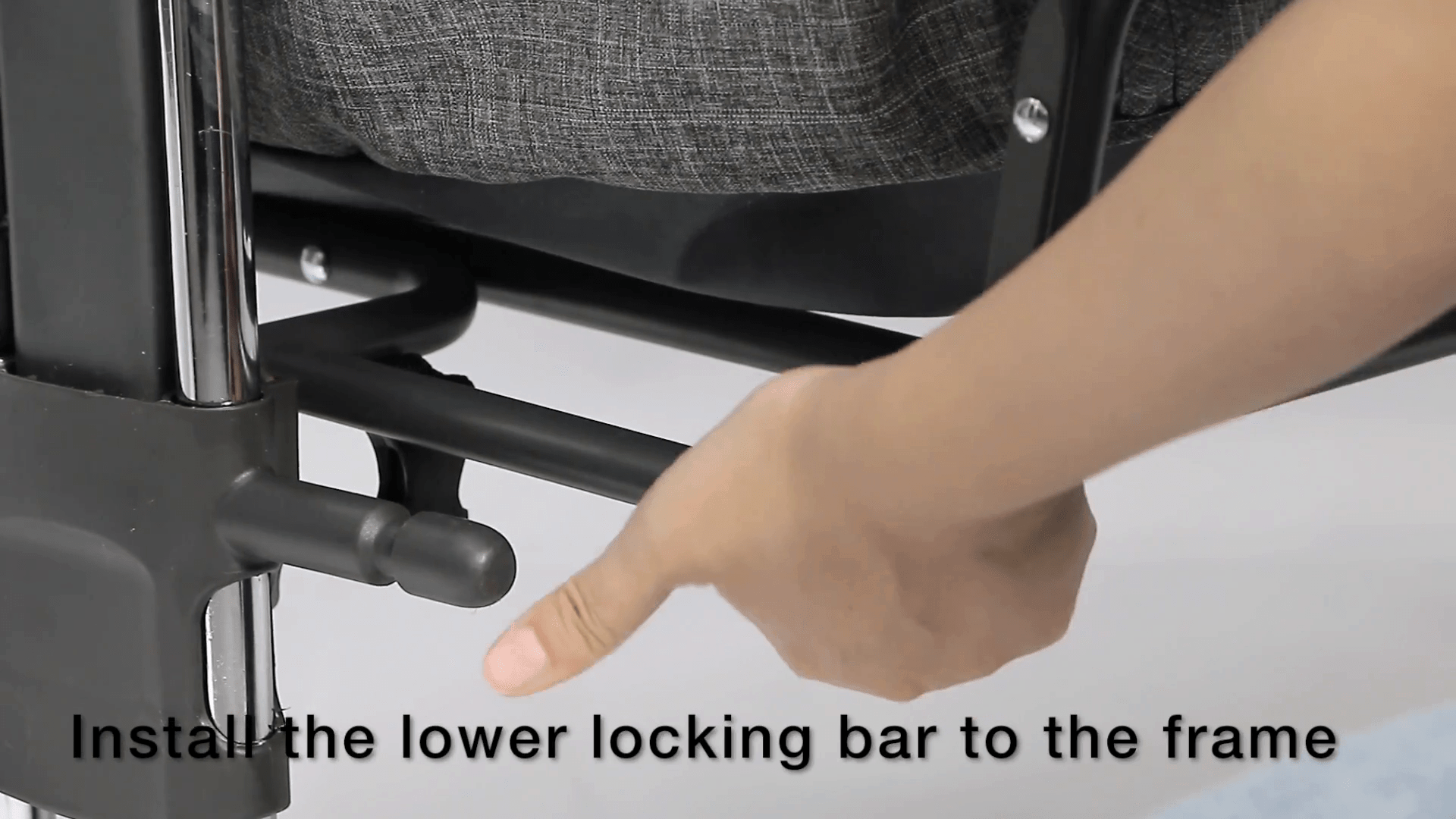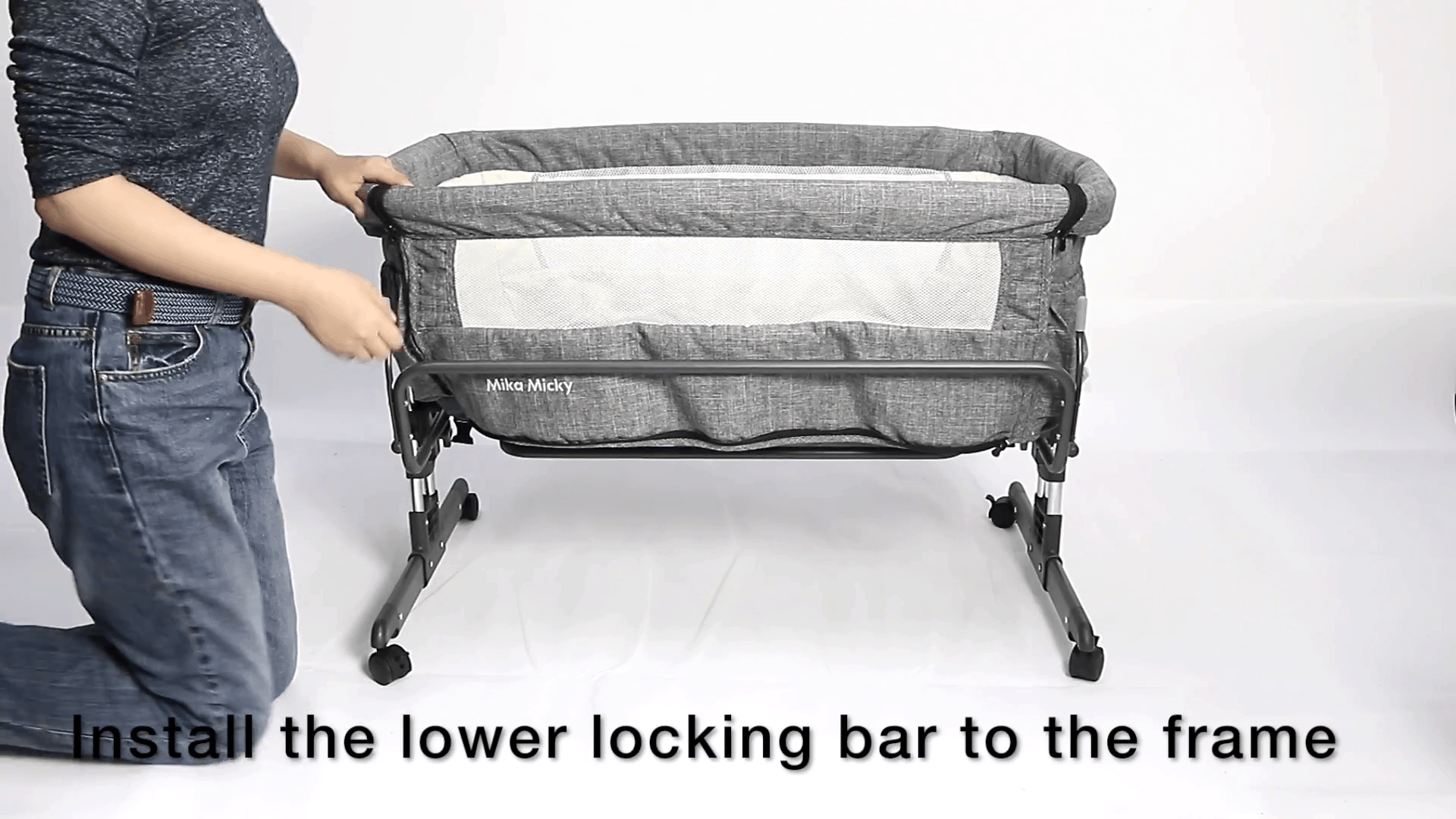 Step 6 – Insert the lower locking bar into the cover: Slide the cover over the lower locking bar and zip the lower section closed to hold it down.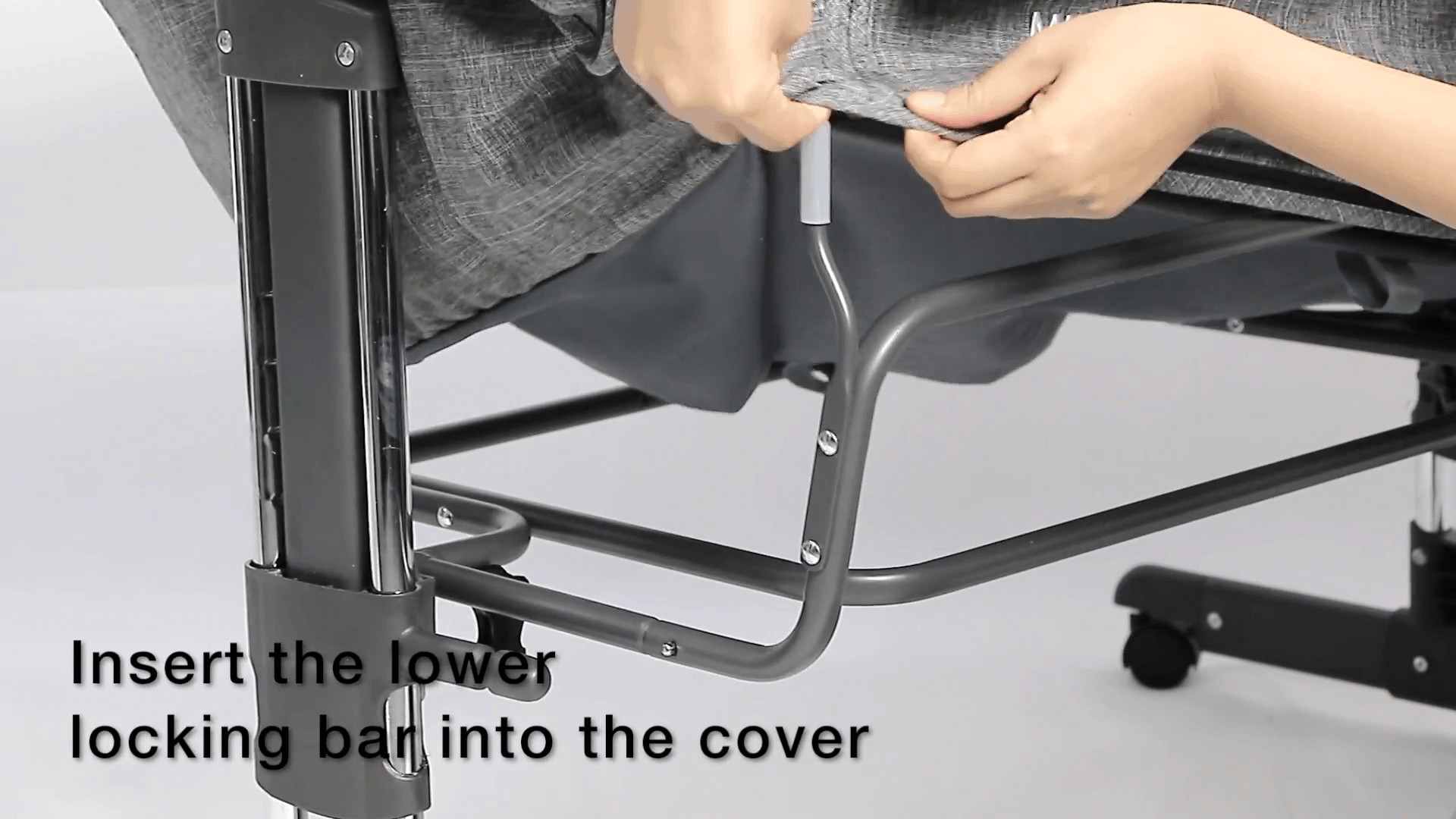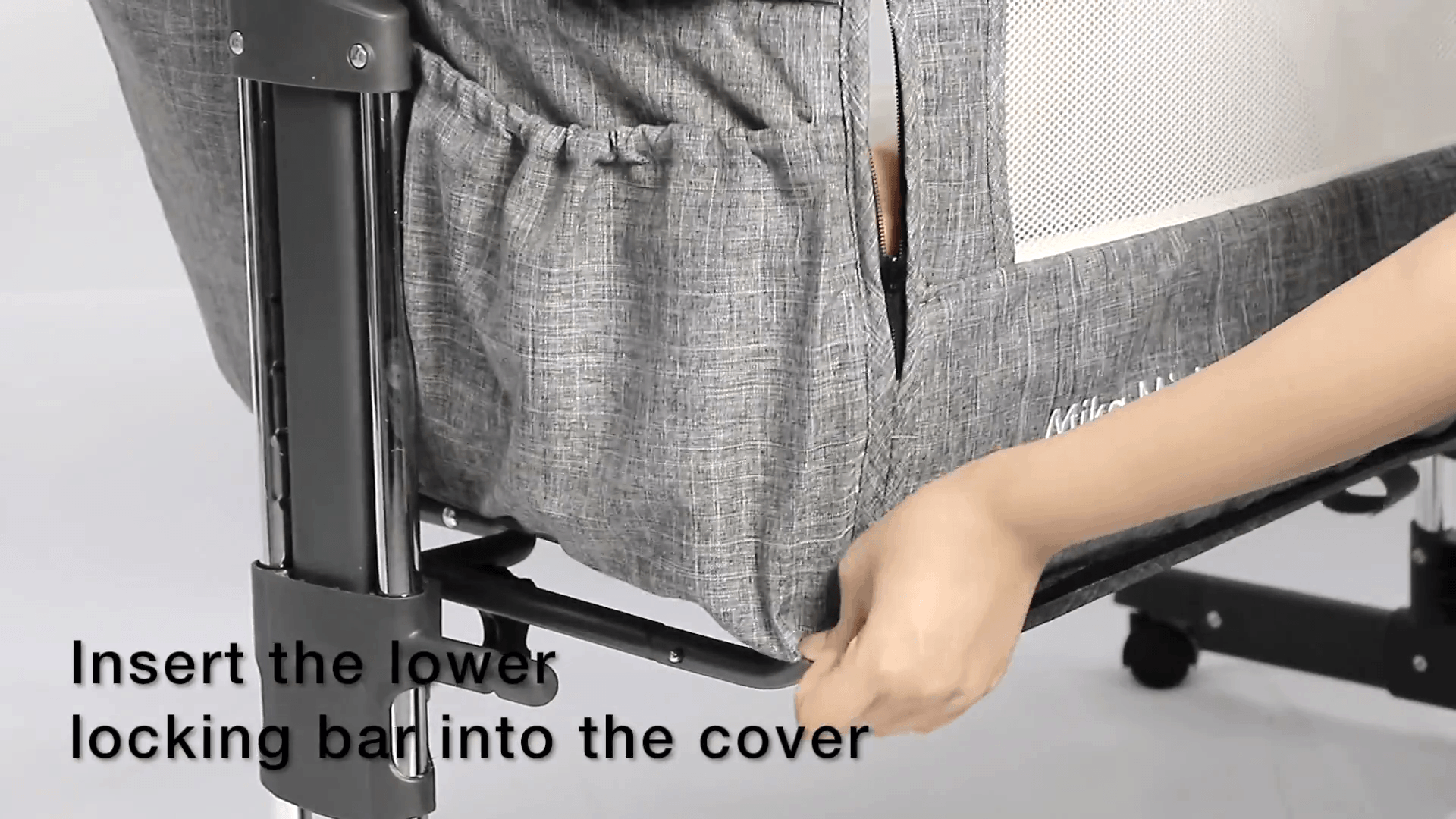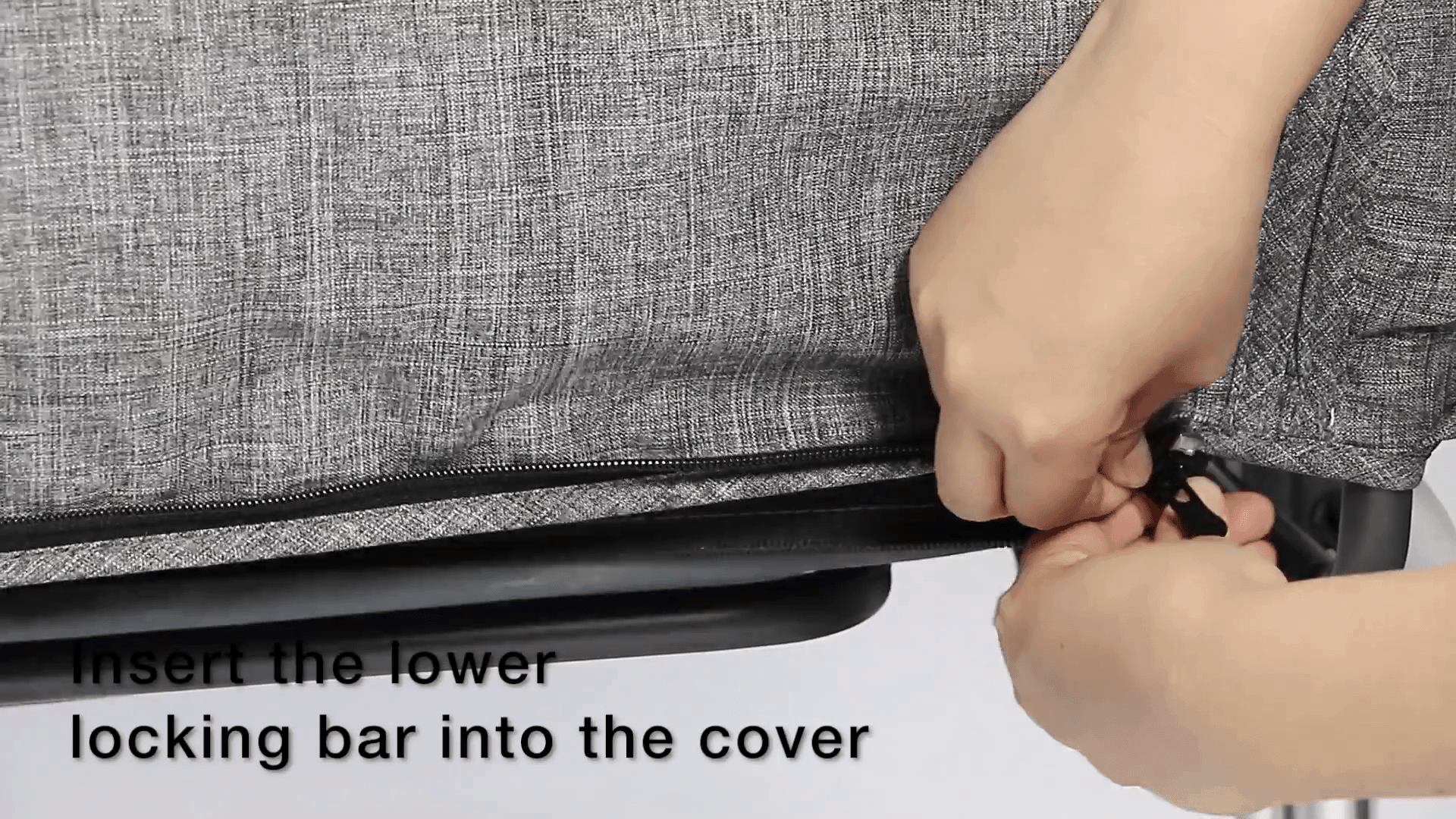 Step 7 – Place the mattress in the crib: Place the mattress all the way down snuggly into the bassinet.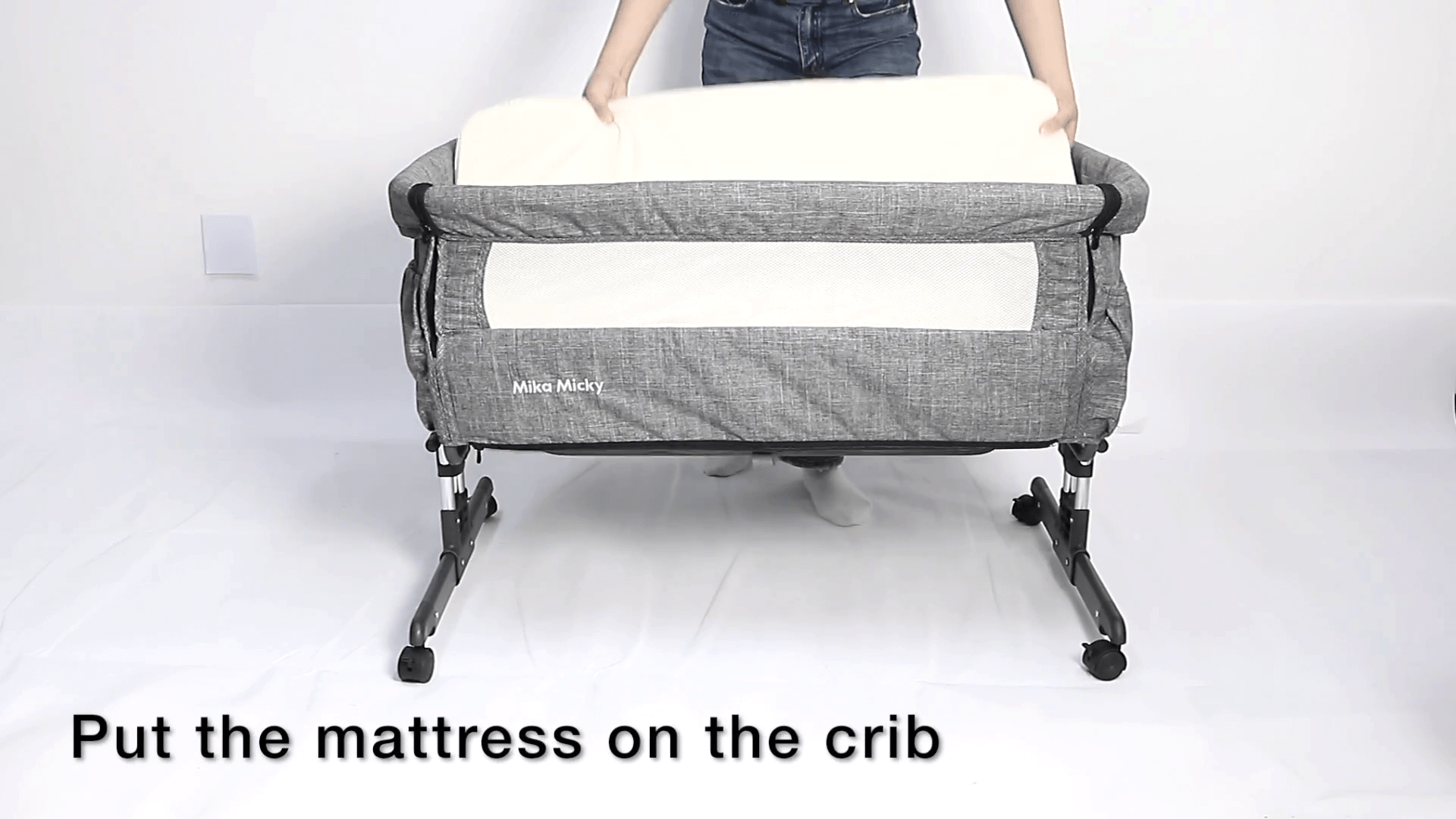 Step 8 – Hook the two loops o the bottom: Close the Velcro loops to the bar on the bottom frame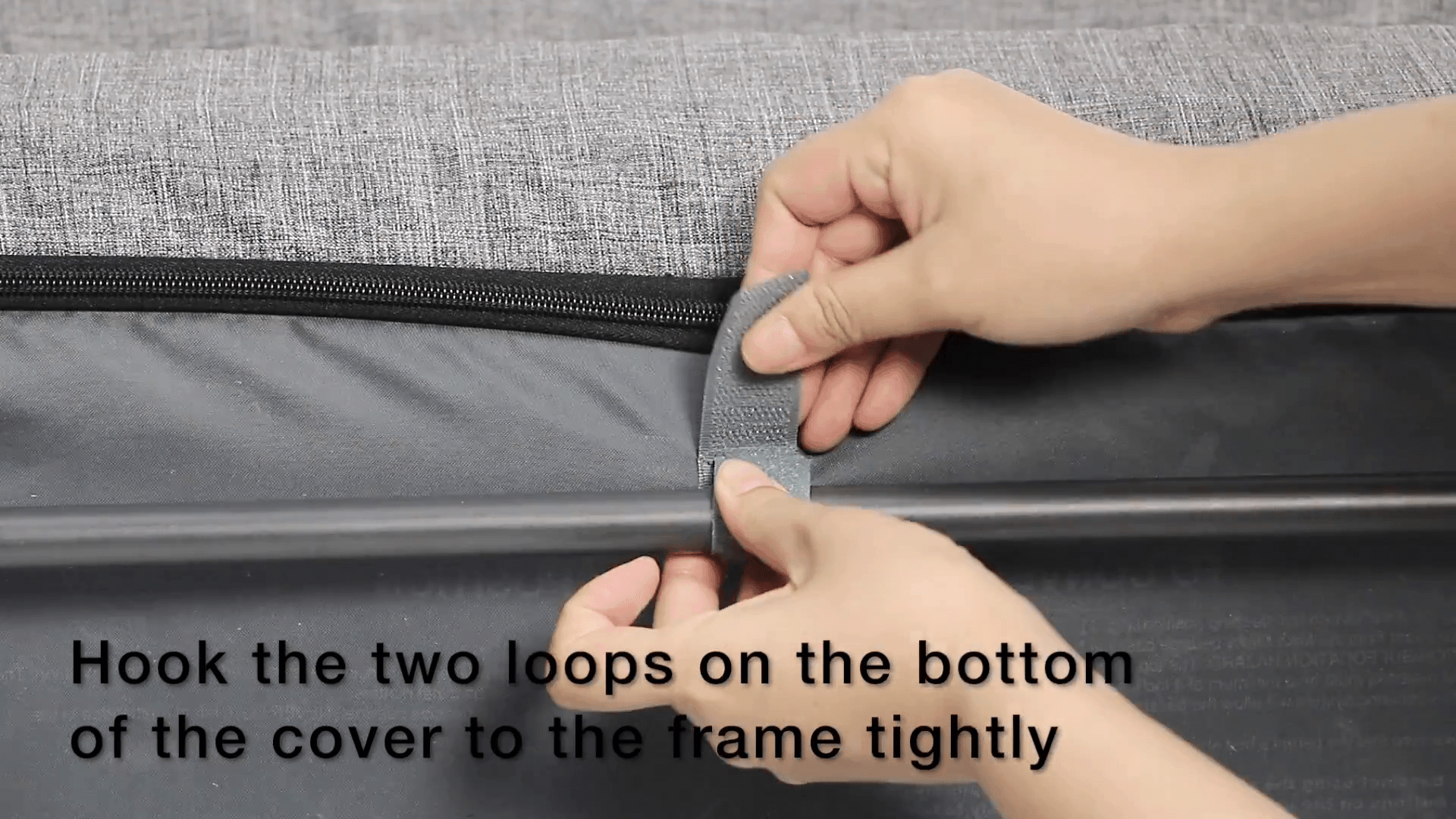 Step 9 – Lock the wheels once the bassinet is in the desired location: Installation complete!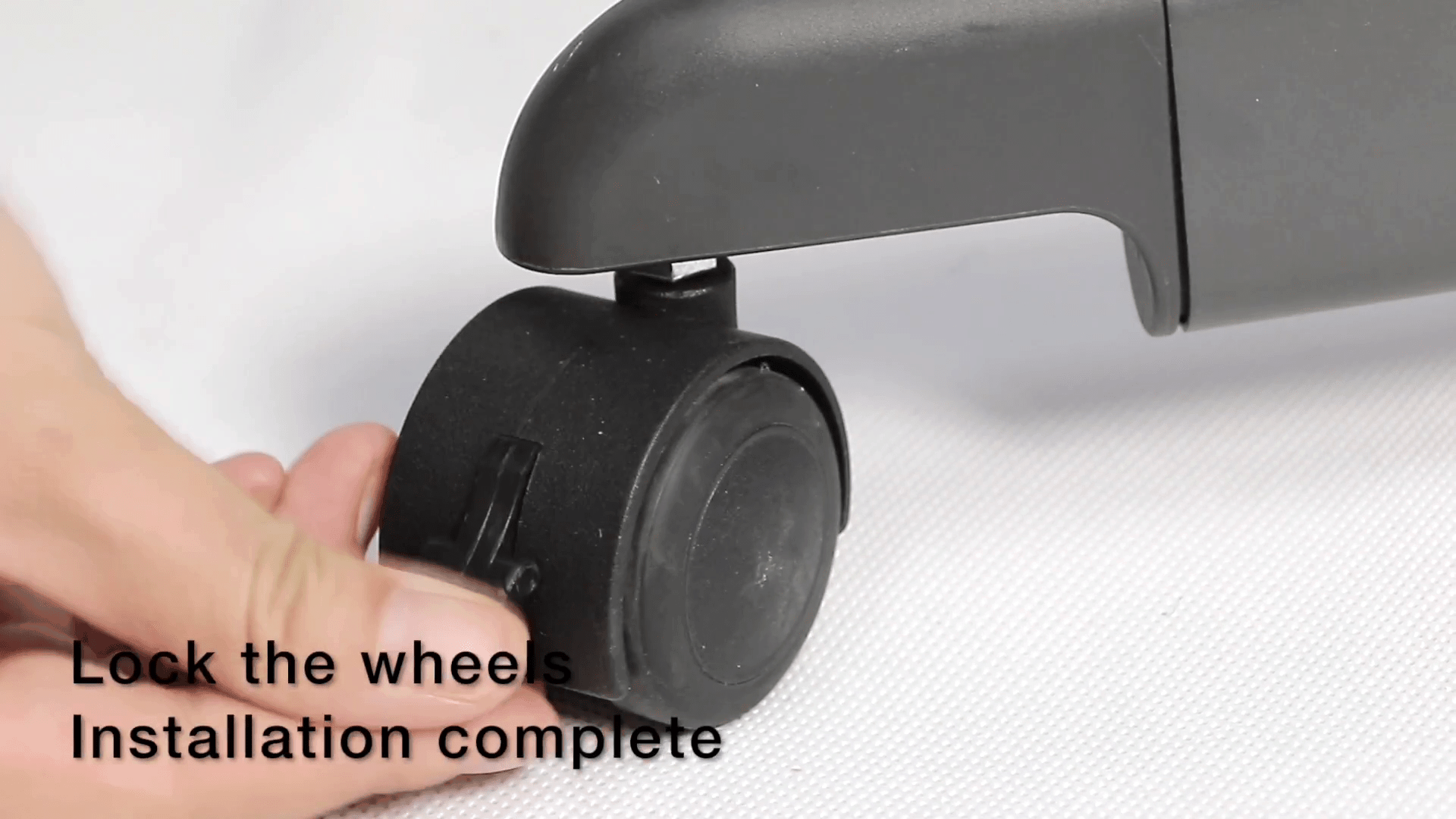 Set up instructions for "Sleeper Mode" and how to attach it to the bed
Step 1 – Disconnect and lower both sides of the front bar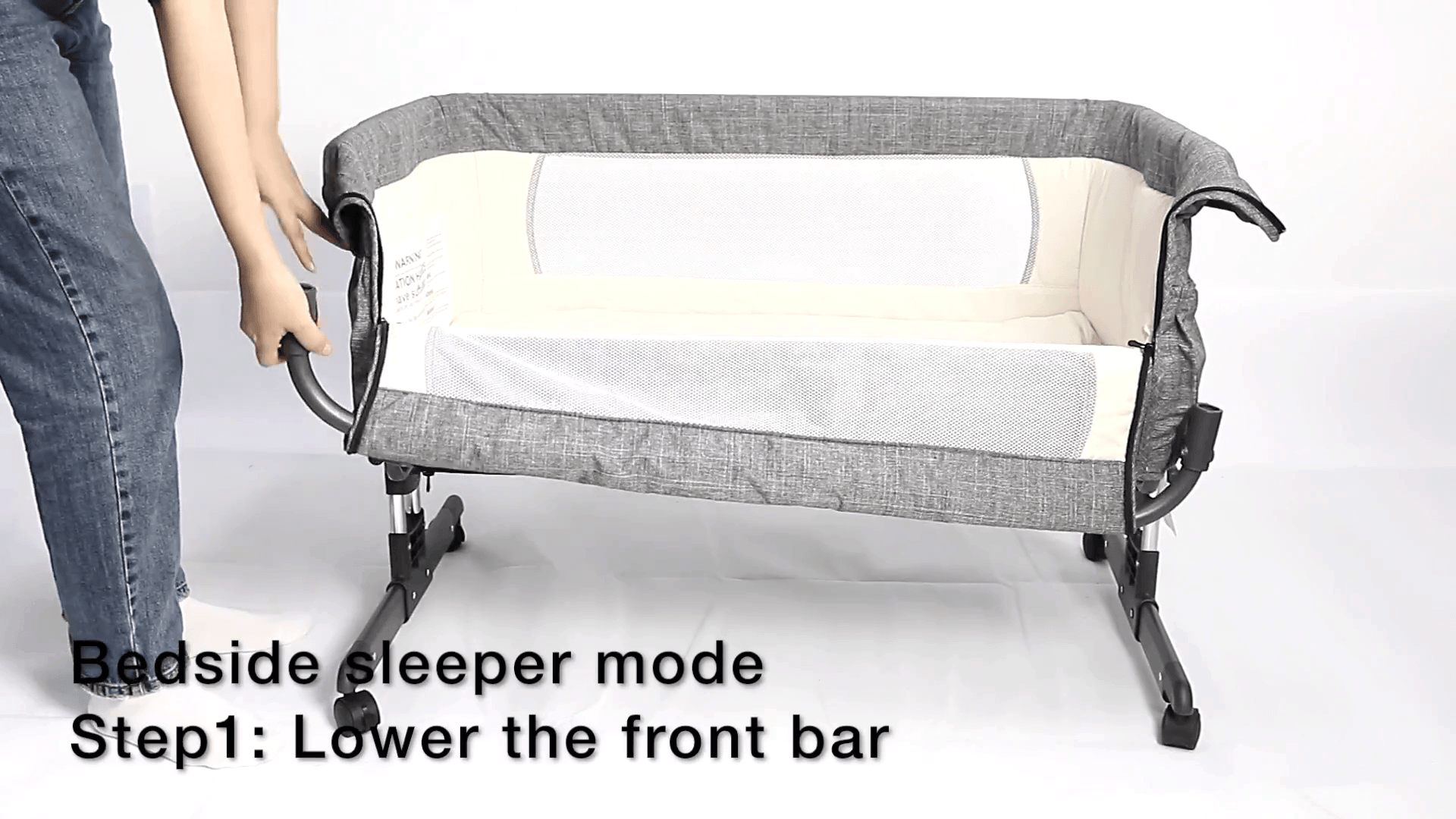 Step 2 – Tighten cosleeper to adult bed by passing straps under the bed and attaching the buckle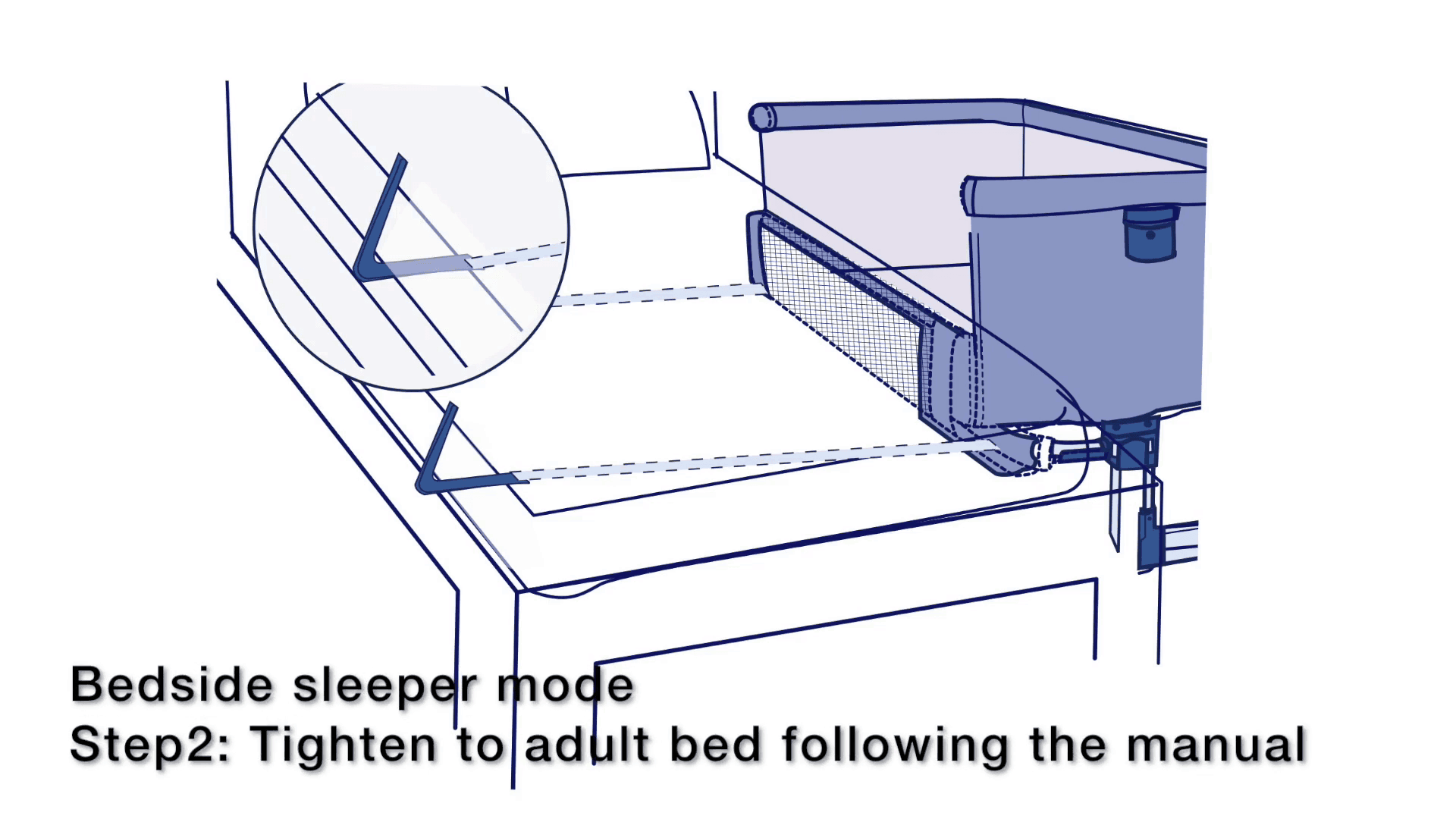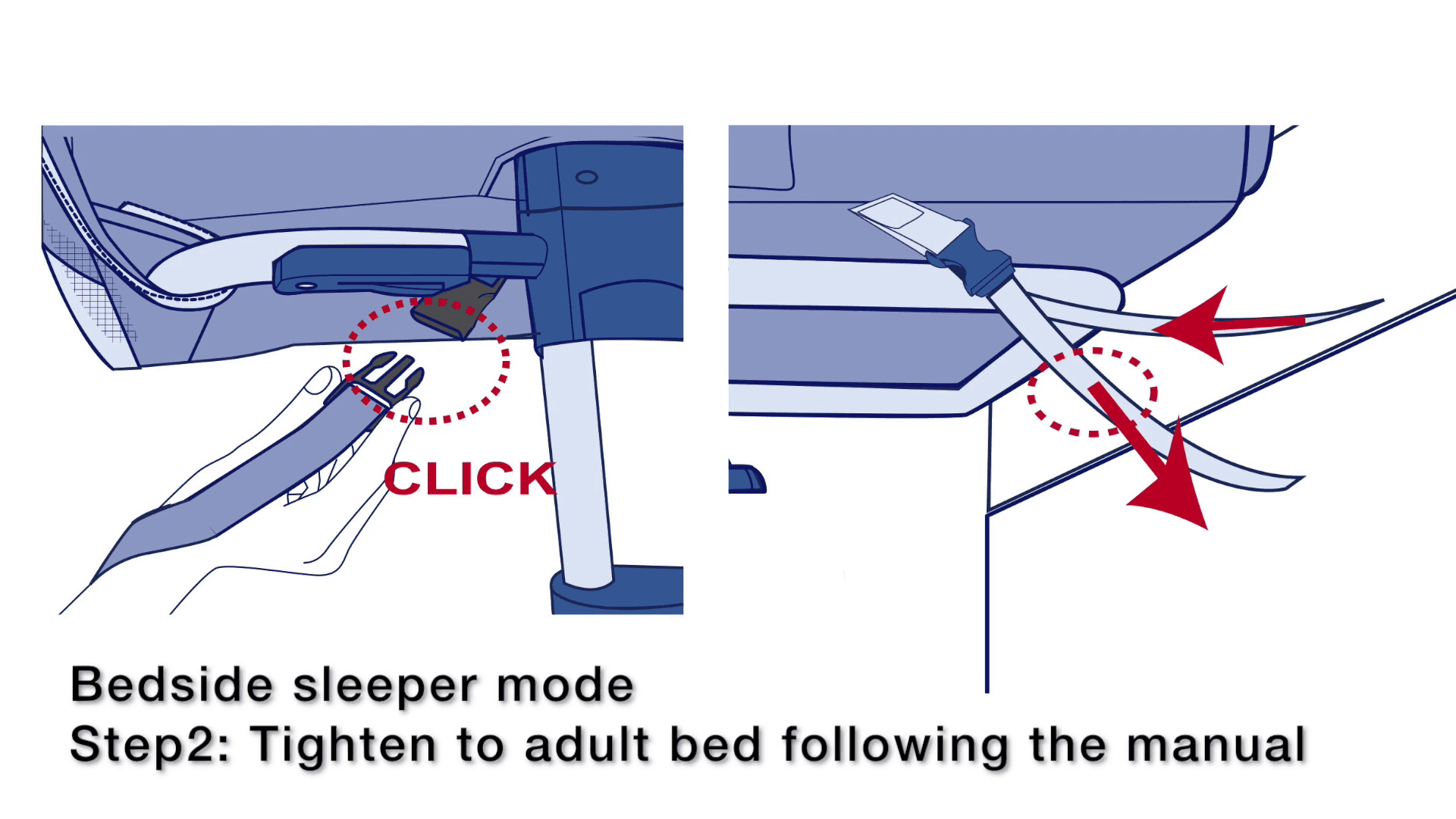 Step 3 – Adjust the height to match your bed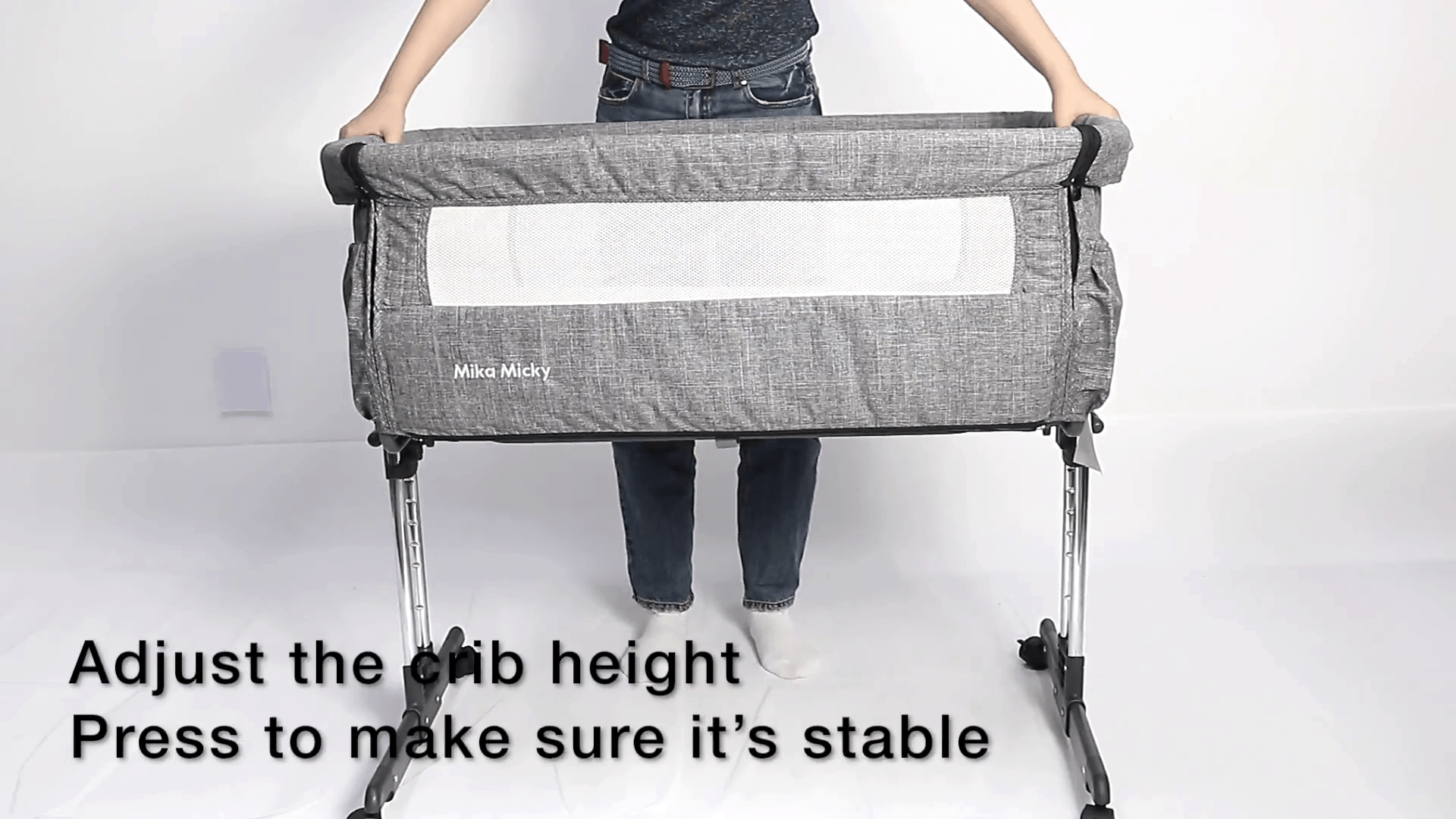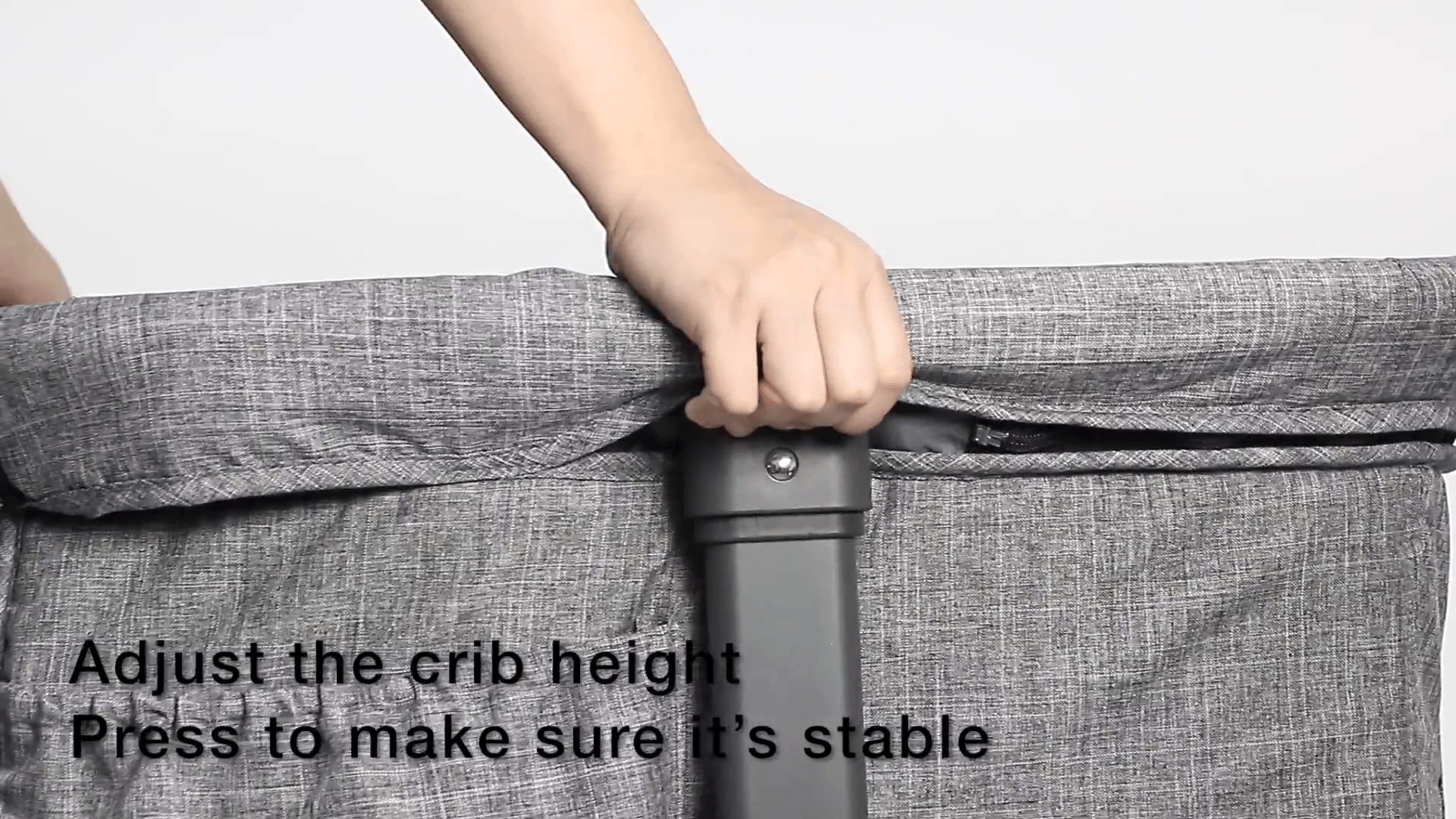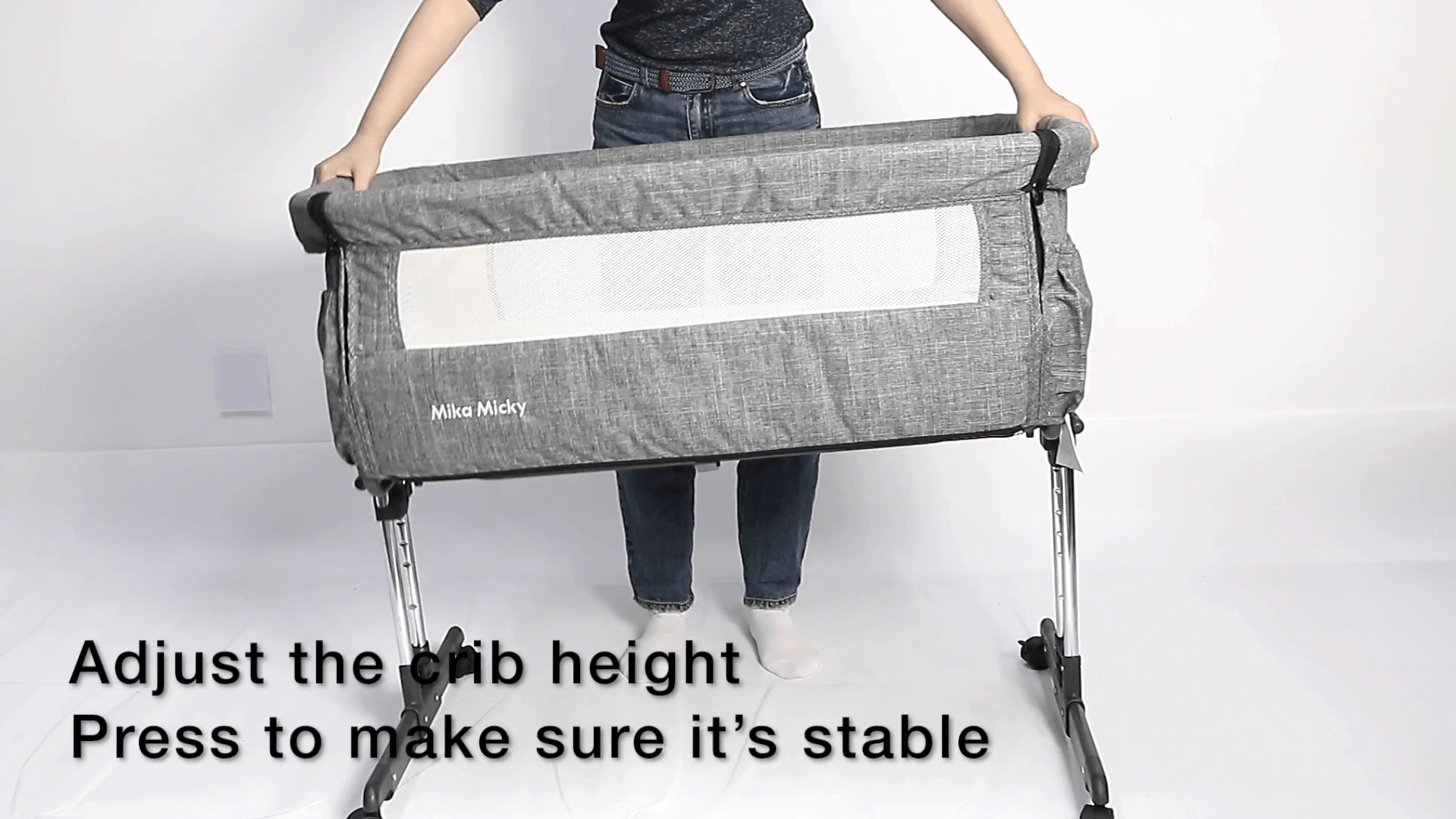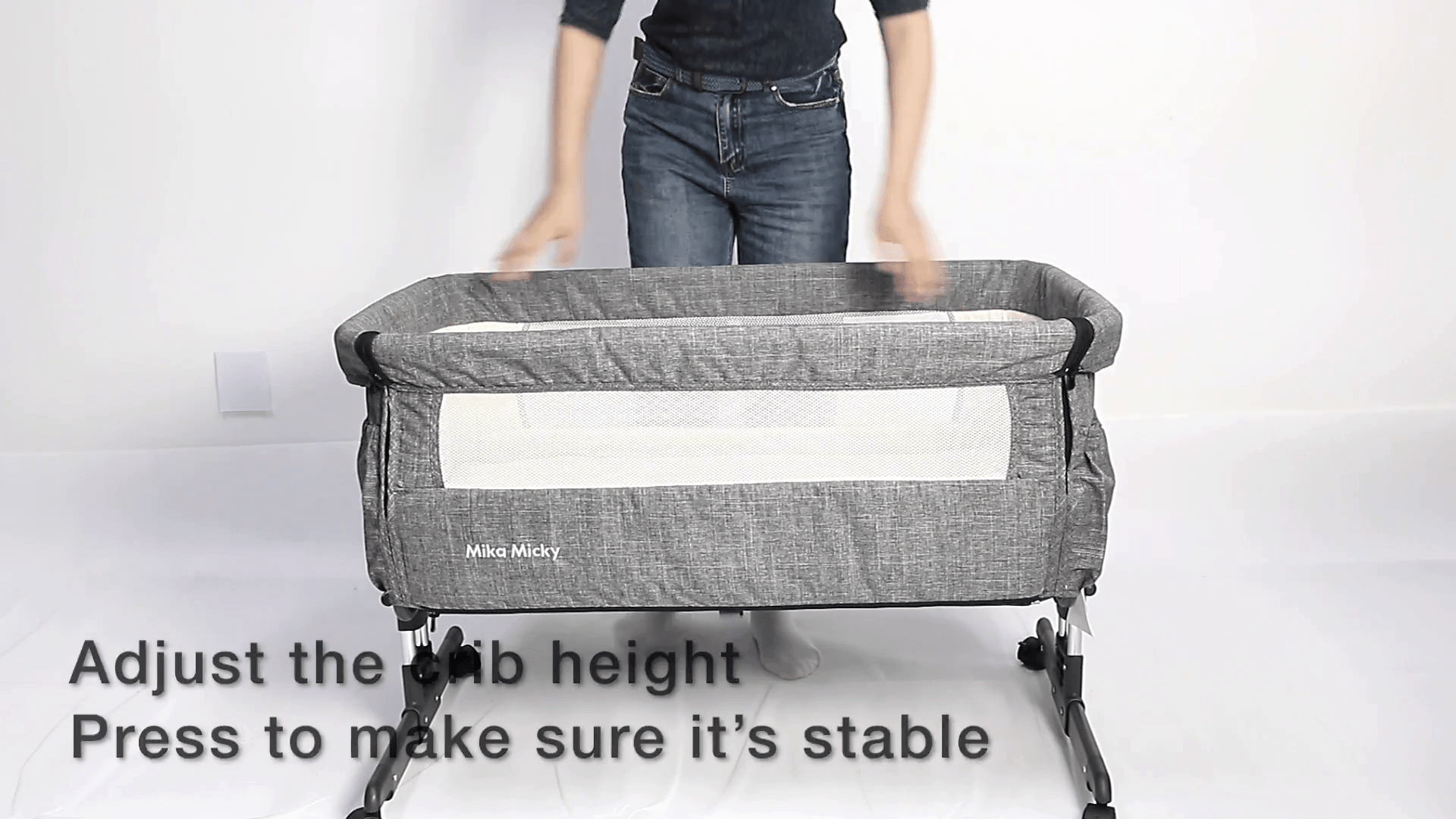 Everyday Use of the Mika Micky bassinet
Using this product day in and day out is a pleasure. During the night, it gives parents like you and I the piece of mind that baby is in arm's reach and is sleeping well in a safe environment. In the day time, you can roll it over to the living room or kitchen and have baby nap away as you do the other thousand tasks on your list.
Let's break down some of the Mika Micky highlights in more detail.
Footprint of the Mika Micky bassinet
Coming in at 36 x 24.5 inches this co sleeper bassinet is not the most compact but it is significantly smaller than a full-size crib. The reason it is on the larger side of the bassinet category is because it is actually rated for much more weight than most other and can handle a much larger baby.
It still attached snugly to the side of your bed so it should fit most bedrooms without disturbing the flow of traffic.
Cleaning the Mika Micky
As with most things that your baby will come in contact with, you will also need to clean the bassinet. Since baby will be spending a bunch of time in his beloved bedside sleeper, I can almost guarantee the materials will come in contact with one or more of the following: spit up, sweat, spilled milk/formula and maybe even a sprinkle of a #1 or a dreaded blowout …
Wiping it down is easy, the materials are soft to the touch and clean easily. If needed, you may even remove the cover altogether and throw it in the wash on a gentle cycle for a full clean.
Get an additional waterproof sheet from Mika Micky to help you rotate the sheets on laundry day.
Final Verdict
This bassinet is one of my favorites due to its versatility and longevity. You will be able to use the Mika Micky for months more than most other bassinets that have a 20 lbs limits. Therefore, you will get the most out of co-sleeping with your baby and keeping him close by night after night.
I strongly suggest this product to any family in which mom will undergo a C-section or if you just want to keep a close eye and hand on you baby for a while.
Comparison
For some perspective, take a look at my review of the Baby Delight Beside Me Dreamer Bassinet & Bedside Sleeper. The Baby Delight is a very comparable bedside sleeper and bassinet with some Pros and Cons in comparisson to the Mika Micky.
For more information on bedside bassinets, check out my full buyer's guide for the best bedside bassinets here.
Mika Micky Bedside Sleeper Bedside Crib
Can be used as a standalone bassinet
Two side storage pockets
Stable due to it's wide base
Can be used up to 5 months or 33 lbs
Anchors to your bedside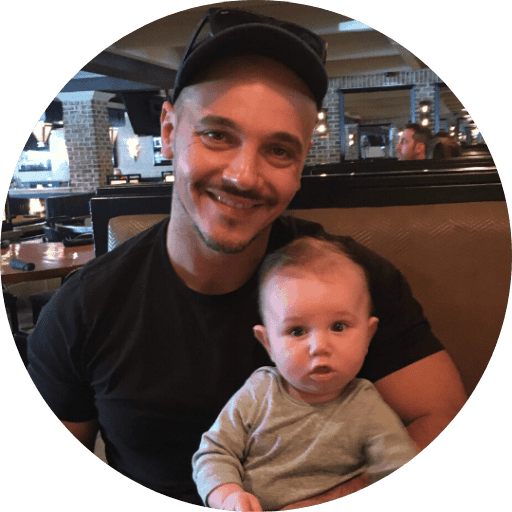 Paul is a passionate dad who founded Upside Dad to share his parenting journey with other new parents. He graduated from Concordia University and worked as a test engineer for over a decade. Paul loves dad jokes and craft beer.
Learn more about Paul and Upside Dad here.