Understanding when your baby is too big for the bassinet can sometimes be obvious and other times be pretty confusing.
Remember when your tiny newborn was so little that all his clothes were too big and his bassinet looked so spacious you could have confused it for a crib? If you are reading this, I assume that is no longer the case.
You are now looking at him wondering why his clothes are so tight and how long you can keep using that bassinet that brings him so much comfort every night.
Bassinets are wonderful and they provide your baby with a safe and cozy sleeping space that is proven to help him sleep longer. Babies sleep better and safer in a bassinet, they just do. But how do you know when your baby has outgrown his first bed?
The Signs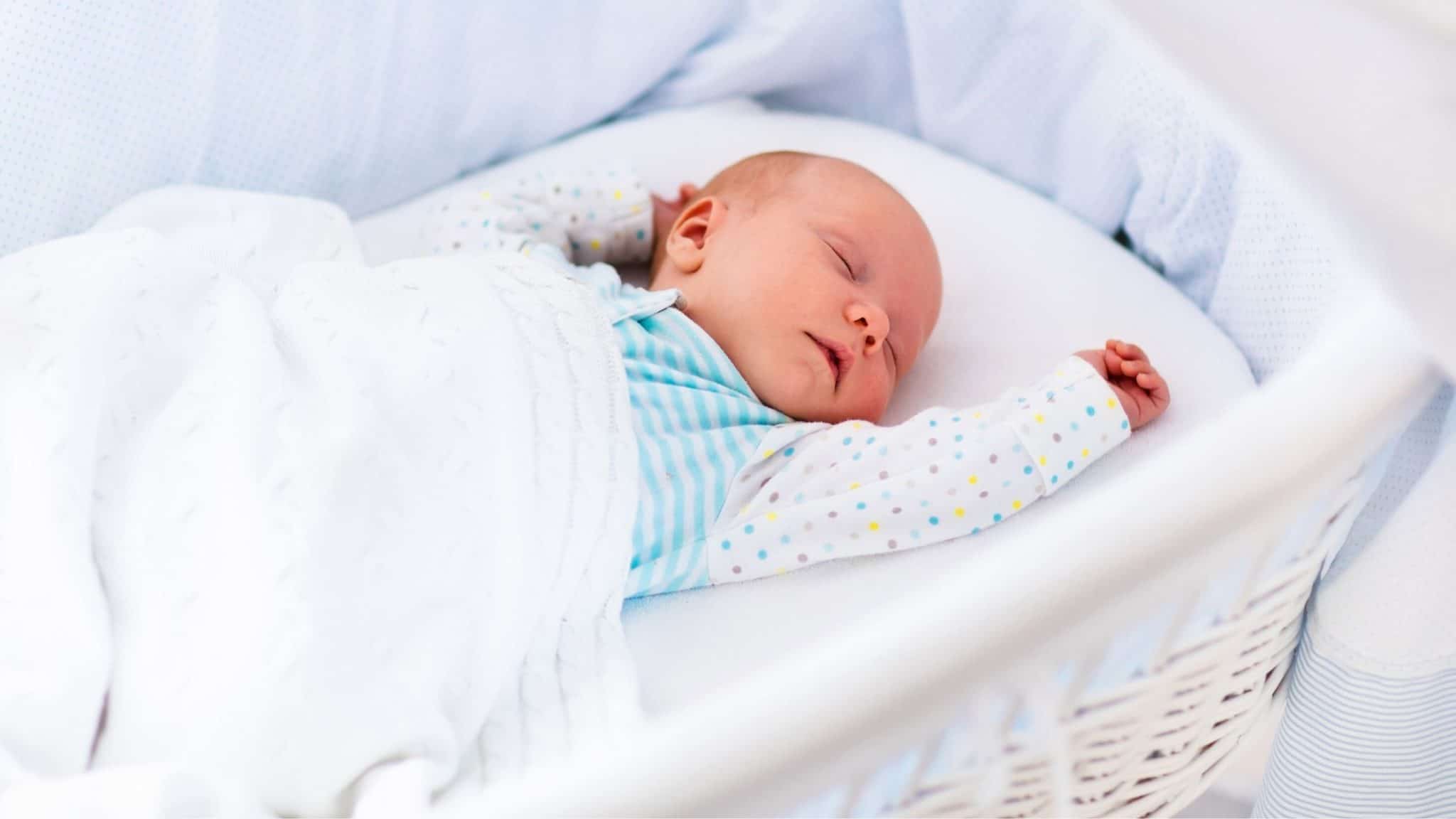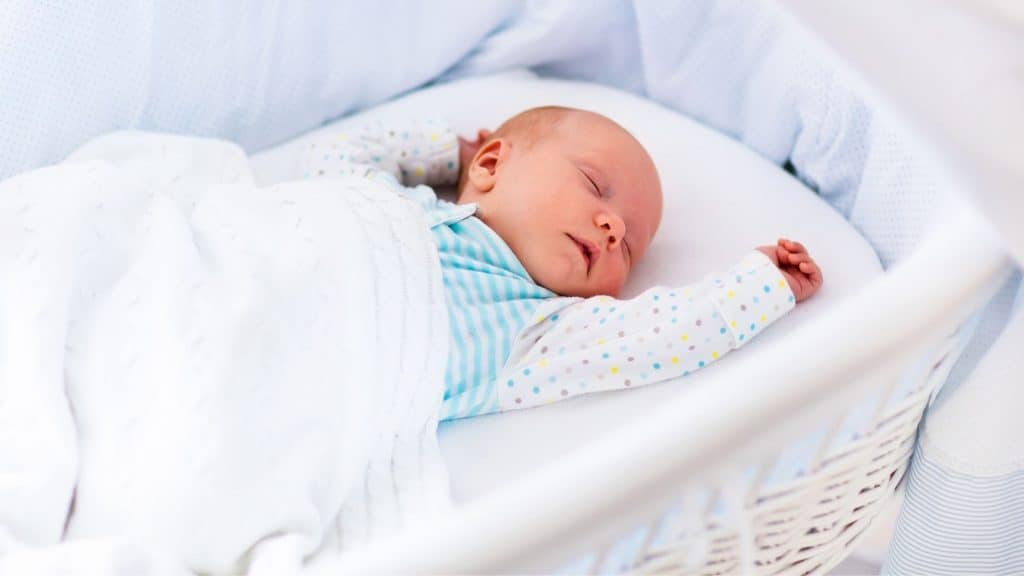 There comes a time in your baby's life when he becomes just too big for his sleeping quarters and it's time to transition into something a little more spacious. Therefore, it's important to keep an eye out for the warning signs.
There are some obvious signs that the time has come to graduate to a mini crib or full-size crib. For example, if the bassinet can only allow for babies up to 20lbs and you baby is now over that weight, it's time to transition.
But there also some not so obvious clues you should look out for. Is he getting fussy when you put him down? Does he wake up crying at times when he is normally sleeping? Does he wake up squished against the top or bottom of the bassinet or in a strange position like he is stuck? These could all be clues that your baby has outgrown the bassinet phase and is now ready for the big time.
Weight Limits
Every bassinet is designed for a maximum allowable weight, so make sure you check your specific model and ensure your baby is still below the limit. Most newer bassinets have a weight limit somewhere between 20 lbs and 25 lbs. Some models can be as low as 10 lbs and a few can handle babies up to 30 lbs.
The reality is that your baby will likely outgrow the bassinet in other ways before he reaches the weight limit but it is still important to know the maximum allowed weight for the model you have at home and ensure your baby doesn't go over it.
It's very unlikely that the bassinet will actually break if you baby is over the allowable weight limit but these numbers were not chosen by accident, they are there for safety reasons. The more likely scenario is that the bassinet is actually not as stable with that much more weight in it and can be at risk of wobbling or falling over if bumped or if your baby moves a lot.
The bottom line is: Respect the weight limit to ensure the utmost safety for your baby.
Here are some of the most popular bassinets dimensions and their maximum allowable weight:
For more information on cosleeper bassinets, check out my choice of the best co sleeper bassinets which also includes a full guide.
If you are looking for a highly rated bassinet, check out my review of the SNOO bassinet.
Bassinet Size Limits
Some bassinets may advertise this limitation but others don't even mention it. The reason is that this one can be pretty obvious to the naked eye. Does your baby fit in the bassinet? Is he too long or is there still space between his head, feet and the bassinet walls? Pretty straight forward right?
Not always…
Our son was just about to turn 3 months and he still fit in the bassinet with about 1-2" clearance on each end (he was pretty long for his age). The issue is that during the night he would wiggle and move around ending up with either his head pressed against the top or his legs bent and feet up on the bassinet wall.
Either one of these situations would cause him to wake up and start crying at times of the night when he would normally be fast asleep.
The moral of the story is that even though your baby technically fits in the bassinet, he may be too long for it already if he's able to move himself to uncomfortable positions.
Beware that your baby may be the one telling that that the time has come to transition from the bassinet to a crib.
Movement or Milestones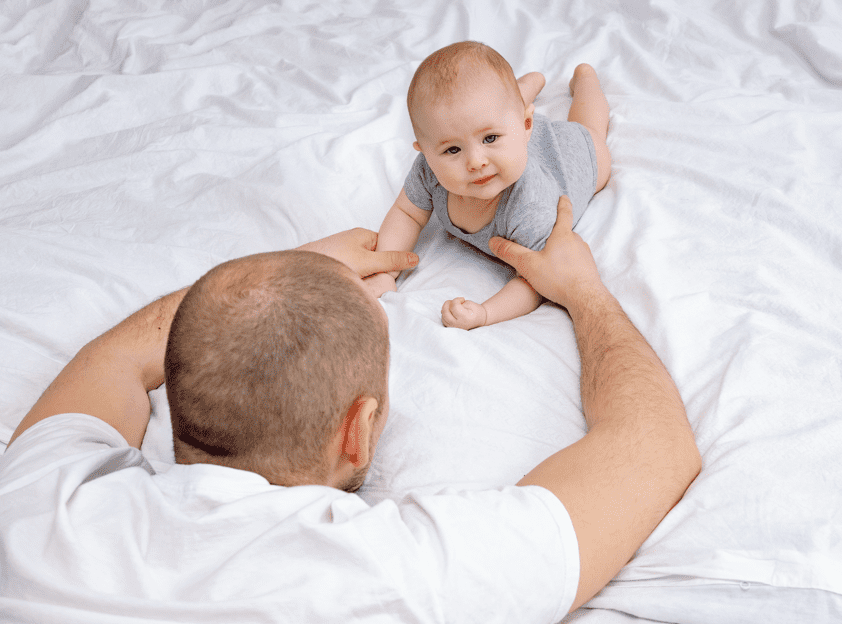 Every single modern bassinet will have warings indicating that if you baby can roll over on his own, he should no longer be sleeping in the bassinet. So, if during playtime you witness a full roll over (from back to front or front to back) you should know right away that it's time to get him out of the bassinet and into the crib.
Other common milestones that mean you must stop using the bassinet are when they can sit up on their own or pull themselves up from laying down to a sitting or standing position. Bassinets have relatively low walls and are made for babies that sleep on their backs only. If you witness any of these milestones during the day time, bassinet nights are over.
Safety
Bassinets are one of, if not the safest places to put your baby down for a daytime nap or sleep but you must remember that they are almost always designed for small, newborn babies that don't yet move much and sleep on their backs.
Before choosing and buying a bassinet, ensure to check all of the specifications of the models you intend to buy and compare them to each other. If you already have a secondary sleeping solution for your baby, you may not need a bassinet that allows up to 30lbs.
Check all the warning labels and place the bassinet on solid, level ground in an area with good visibility and plenty of airflow.
Please review the AAP safe sleep guidelines before using a bassinet or any other sleeping arrangement for your newborn baby.
When to stop using the bassinet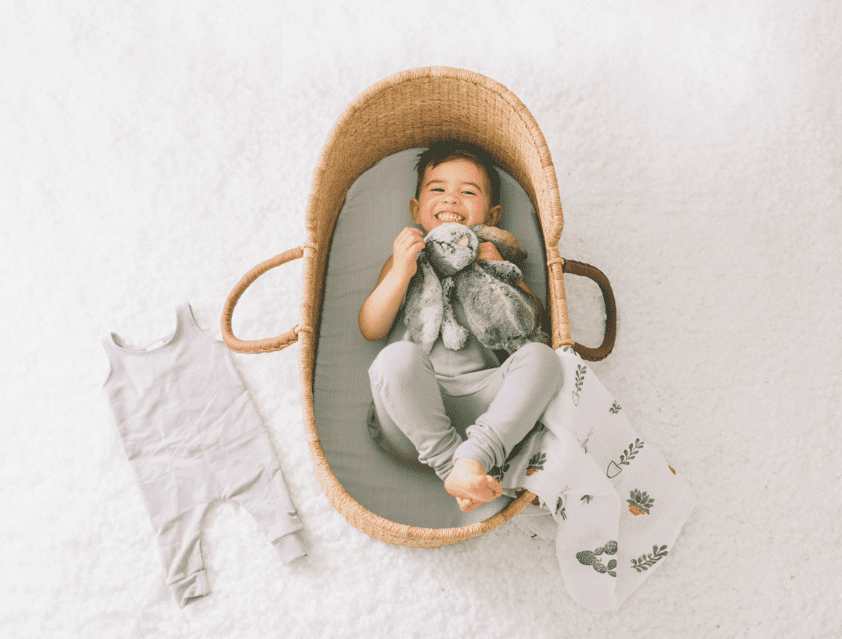 There are some clear signs that indicate it is time to stop using the bassinet. You should stop using the bassinet if:
Your baby is too long (tall) and able to kick out touch the ends of the bassinet
Your baby has grown beyond the allowed weight limit of the bassinet
You notice your baby is getting uncomfortable in the bassinet
Your baby has shown signs of being able to roll over on his own
Your baby is able to pull himself up to a sitting or standing position on his own
If you notice any of these signs, it is now time to stop using the bassinet!
For more information on bassinets, check out our full guide on the best cosleeper bassinets.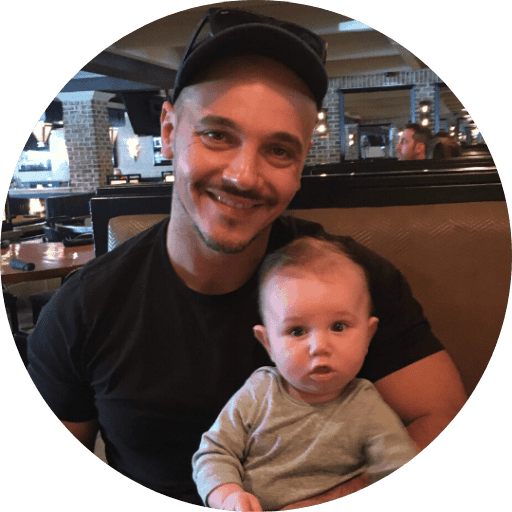 Paul is a passionate dad who founded Upside Dad to share his parenting journey with other new parents. He graduated from Concordia University and worked as a test engineer for over a decade. Paul loves dad jokes and craft beer.
Learn more about Paul and Upside Dad here.