Nothing beats watching your baby sleeping peacefully at night right from the comfort of your bed. That is one of the beauties of a bedside sleeper like the Simmons Kids by the Bed City Sleeper.
Simmons Kids By The Bed City Sleeper Bassinet
Height adjustable – 5 positions
Storage pockets
Machine washable fabric
JPMA certified
Lockable wheels
---
In this Simmons city sleeper bassinet reviews I will show you exactly what I love and what's not so great about this compact and elegant bedside cosleeper.
Bedside co sleeper bassinets
Getting your baby to sleep through the night is one of the most daunting parenting experiences. And although a newborn baby usually sleeps for up to 16 hours per day, they will often wake up every few hours to nurse at night.
That's why most parents prefer to keep their newborn babies close by during the first few months. And the best way to do this is by using a bedside cosleeper bassinet for newborns.
There are many different bedside co sleepers that come in all shapes and sizes. If you want more information on other types of bedside bassinets you can check out my choice of the top cosleepers.
Why I like the Simmons By the Bed City Sleeper Bassinet
The Simmons is super sturdy and well made to create a safe space for your baby to nap and relax in. This bassinet also has 5 adjustable height positions which makes it versatile for use with beds and sofas of all sizes.
And because your newborns need to be closely monitored, this bassinet is designed with portability in mind. It is fitted with wheels for easy movement and the wheels are lockable.
The lockable wheels ensure that the bassinet stays in place once you've place it by your bed.
Another feature that makes this bedside bassinet ideal for new parents is the convenience it offers. It has a z shaped frame that allows it to easily slid under the bed (or sofa). So, your baby will be close to you in bed and at eye level. On top of that, it will be easier for you to tend and soothe the baby to sleep.
The Simmons Kids by the Bed City Sleeper Bassinet will come in handy during those first days and weeks after you've brought the baby home. You'll not only have the baby close to you but it also allows you to take baby out to nurse without leaving the bed.
What's more, this versatile baby bassinet has ample storage pockets on its sides for your diapers and burp cloths. This means you can also change your baby diapers without getting out of your bed. It may sound risky, but its sometimes worth taking that risk in order to minimize the disturbance to your baby and you in the middle of the night.
Features/Specs Table
| | |
| --- | --- |
| Dimensions | 31 x 19.5 x 41.5 inches |
| Weight | 22 lbs. |
| Materials | Aluminum frame, polyester and breathable mesh bassinet |
| Attaches to bed | Yes |
| Weight/Age Limit | 5 months/15 lbs. |
Key Features
Sides made from mesh for clear visibility and ample aeration
Large storage compartments on the ends provide ample storage space for burp cloths, a few diapers, pacifiers, or toys
Height can be adjusted to 5 different levels depending on the height of your bed
JPMA certified
Meets or exceeds all safety guidelines set by ASTM and CPSC
Holds babies from age 0 to 5 months
Supports a maximum weight of 15 lbs.
Z shaped feet easily fits under the bed or sofa to allow a safe and separate sleeping space of your baby
Made from top quality material. It is sturdy and long-lasting
Measures 31 L x 19.5 W x 41.5 H Inches
Comfortable mattress pad
Pros
The bassinet is well-made, sturdy, and easy to assemble. Its feet are adjustable to 5 different levels. Thus, it tucks inside the bed perfectly to provide a space that will keep your baby close enough but safe.
The mattress provided is firm, comfortable yet not too plush. This provides safe sleeping space for your newborn baby as per safe sleep guidelines.
The storage pockets on the sides come in very handy for storing bibs, burping cloths, pacifiers, diapers, etc.
Because the bassinet has wheels, it is easy to slide it under the bed. Also, if you want to move your baby to another room, the wheels come in very handy.
Mesh sides ensure your baby gets adequate aeration as well as providing a peeping window for parents to check on the baby.
Cons
The area with mesh on the sides could have been bigger to give a wider window to see the baby.
The bassinet leans slightly to one side. The incline is almost unnoticeable but evident if you are very keen.
Who Is The Simmons Bassinet For?
A safe alternative to sharing the same bed with your baby is to use a bedside bassinet. It not only gives you peace knowing that your baby is at arm's reach but is also a perfect way for you to bond with your baby.
Surprisingly, parents report that their babies slept longer when placed in a bedside bassinet than in a baby crib. Perhaps it's because the baby feels more emotionally secure knowing that you are nearby.
Additionally, your little bundle of joys loves to feel the cuddling feeling they were used to in the womb. A bassinet is a small space that offers your baby snug and warm feeling.
The sides of the bassinet are made from soft and safe fabric to keep your baby safe inside. And there is a small mesh window through which your baby can watch you as they relax in their bassinet.
The Simmons Kids by the Bed City Sleeper Bassinet also has wheels that come in very handy when sliding the bassinet under the bed.
You can also easily push the bassinet from one room to the other. And once you've reached your final destination, the wheels are lockable to prevent the bassinet from sliding away.
Should you buy the Simmons City Sleeper?
Unlike most other bassinets available in the market today, the Simmons Kids by the Bed City Sleeper has convenient side pockets where you can store a few diapers, bibs, and toys.
What's more, it has wheels that are very useful when you want to move the sleeper from one point to the other. By itself, the bassinet is quite heavy and lifting it would have been a hassle.
It has 5 adjustable heights that allow you to attach it to different beds or seats. This bassinet can be used by babies who weigh up to 15 pounds and can be used from ages zero to 5 months, whichever comes first.
Simmons City Sleeper Assembly Instructions
Although the By the Bed City Sleeper Bassinet is fairly simple to assemble, it is NOT a travel bassinet. Full assembly can take 15 minutes and it requires multiple steps so it's best to use it in your home only and not attempt to bring it around unless it is for an extended stay somewhere.
The only tool required to assemble this bassinet is the included allen key (or hex wrench). There are only 4 screws that will be needed to be tightened.
Frame assembly – Step 1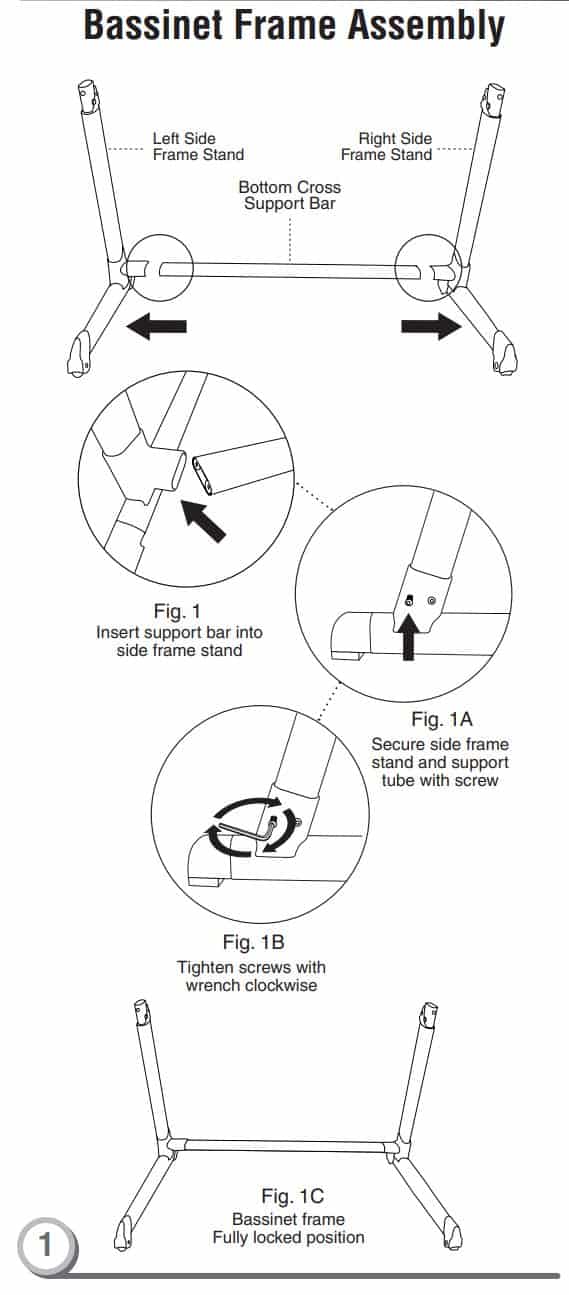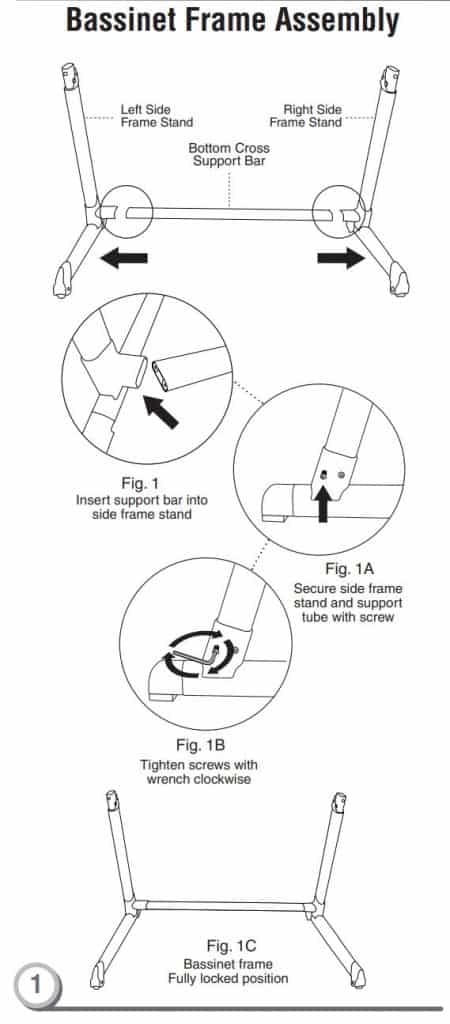 Insert the support bar into each of the side frames and tighten the screws.
Frame assembly – Step 2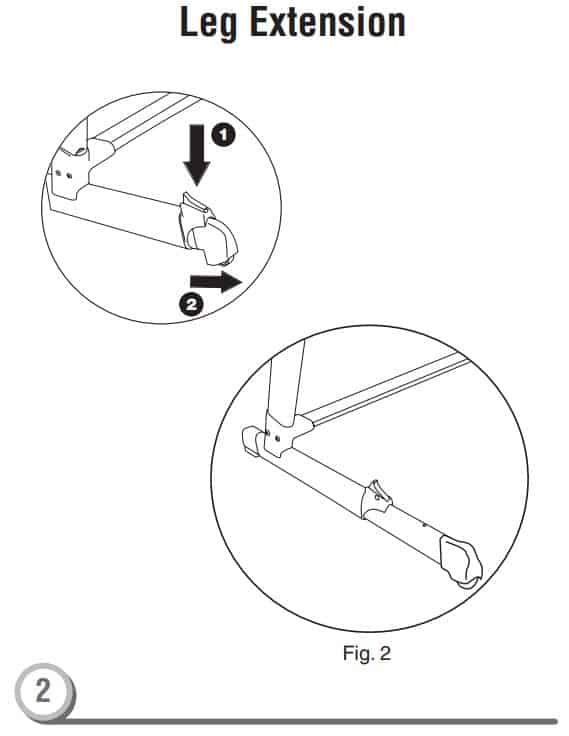 Extend both legs fully before continuing by pressing the button and pulling it until it stops. Make sure it clicks into place in the fully extended position.
Basket assembly – Step 1


Insert each side of the top support frame until it clicks into position.
Basket assembly – Step 2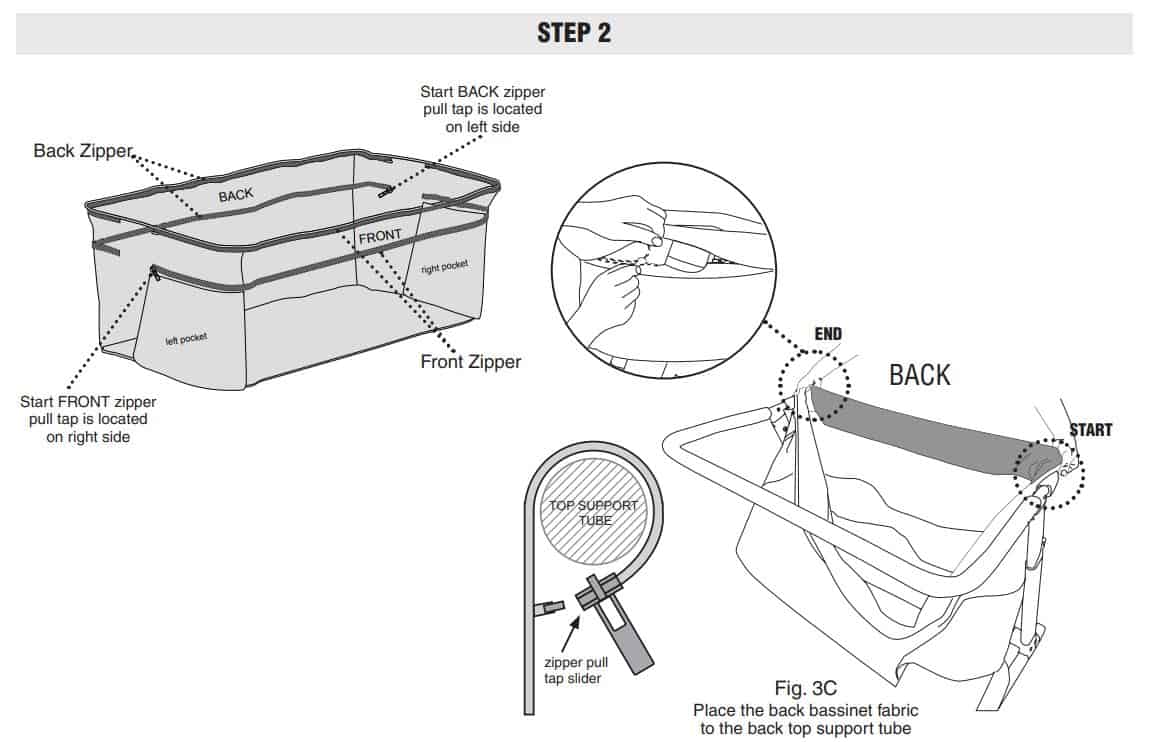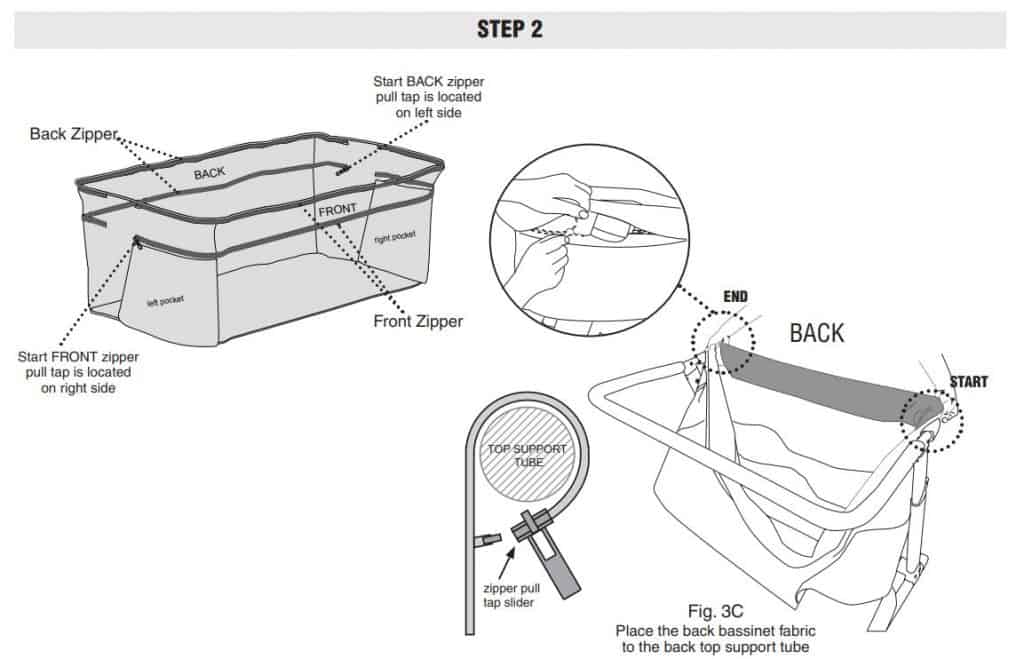 Place the back of the bassinet fabric over the rear rail and fasten the zipper around the tube.
Basket assembly – Step 3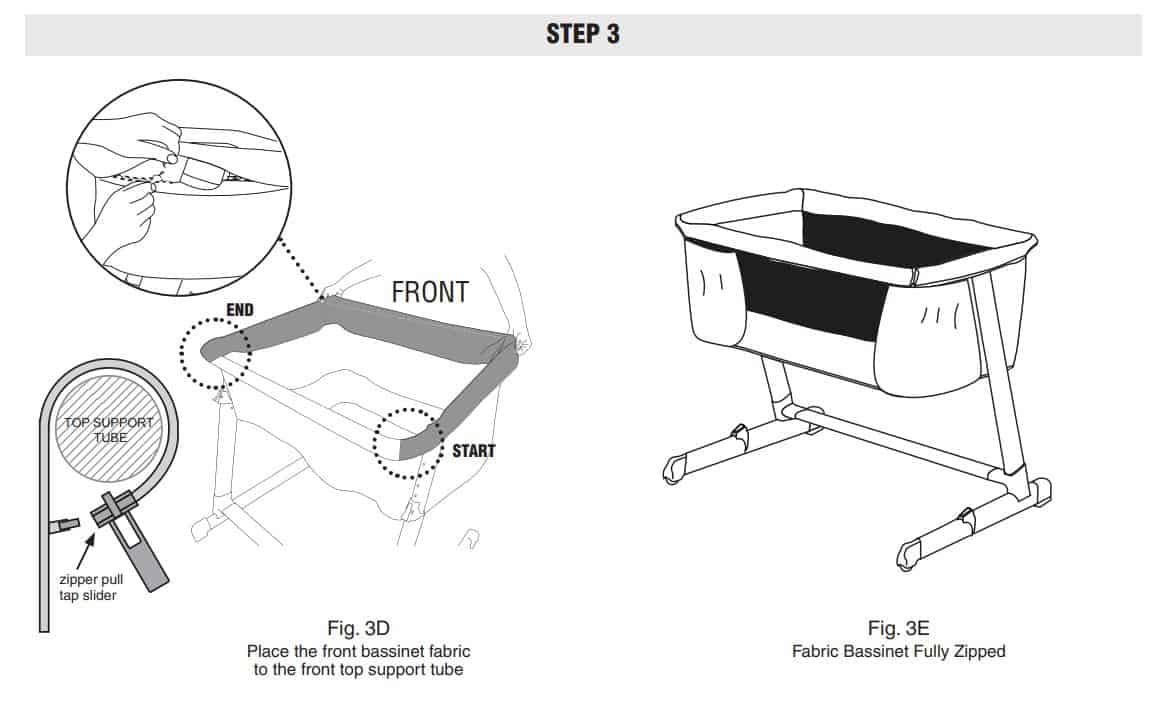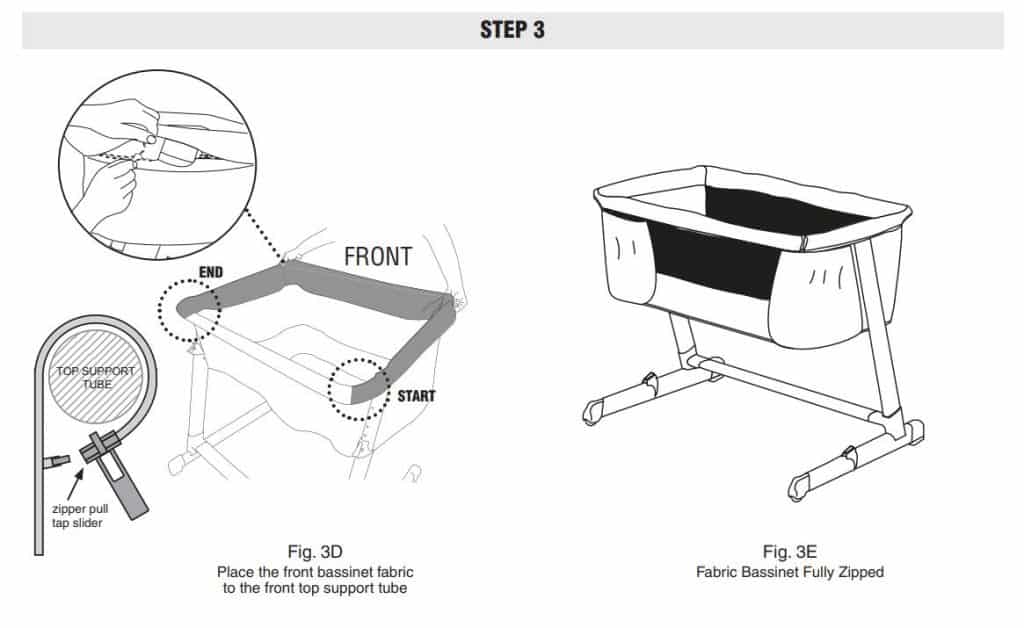 Place the front portion of the bassinet fabric over the front rail and close the zipper all the way from one side to the other.
Basket assembly – Step 4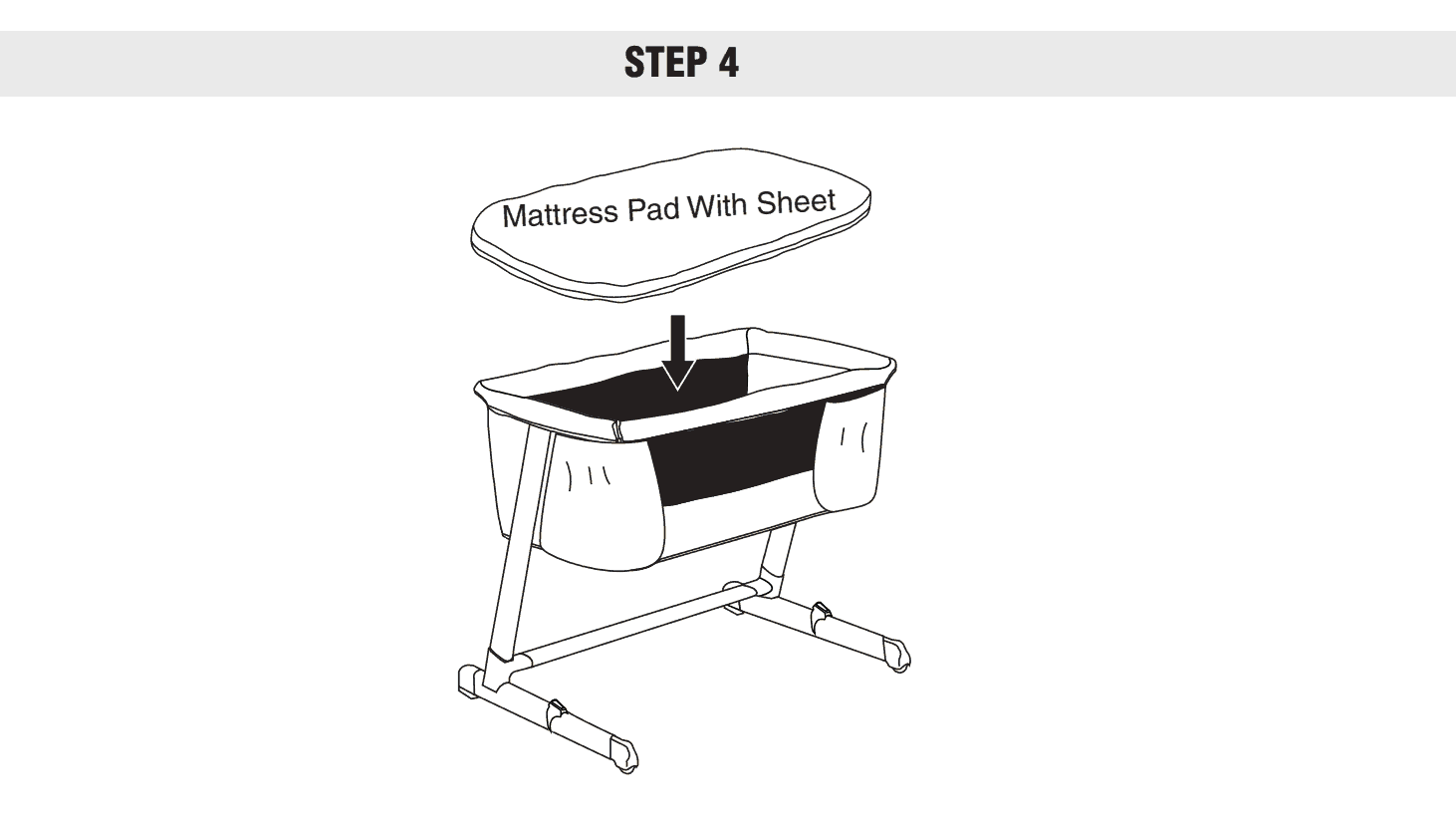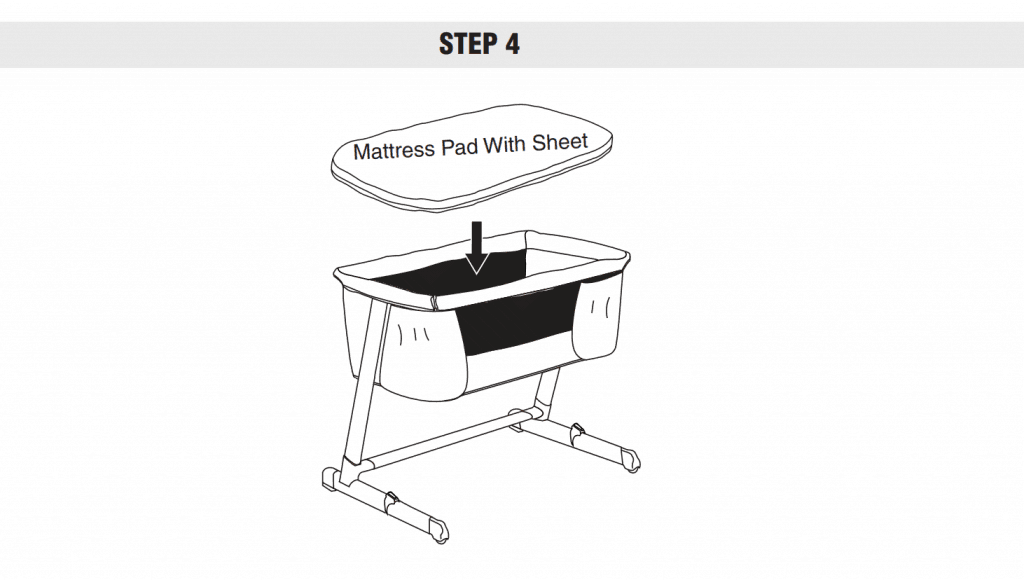 Place the sheet on the mattress and insert the mattress all the way down into the bassinet. push the corners and sides of the mattress down once in the bassinet to ensure proper fit.
Simmons Kids By The Bed City Sleeper Bassinet
Height adjustable – 5 positions
Storage pockets
Machine washable fabric
JPMA certified
Lockable wheels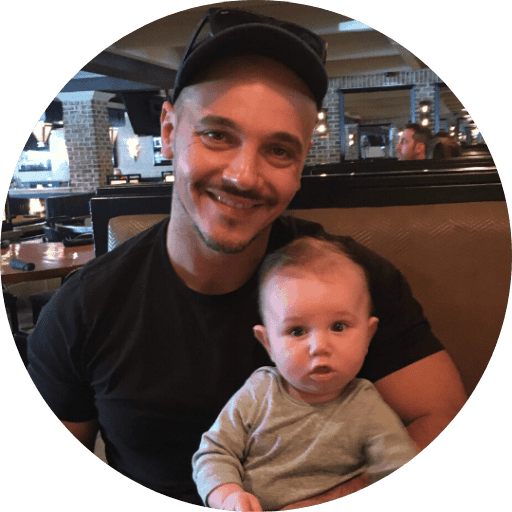 Paul is a passionate dad who founded Upside Dad to share his parenting journey with other new parents. He graduated from Concordia University and worked as a test engineer for over a decade. Paul loves dad jokes and craft beer.
Learn more about Paul and Upside Dad here.