As a mom, I'm always looking for the best for my little man. He's a bundle of energy and pure joy, but he also has hemophilia B, a life-threatening bleeding disorder. Because of this, we've co-slept since he was born to keep him safe and close. But now, my brave boy is growing up and ready to venture into the world of independence – starting with his own bed.
I won't lie. The thought of shopping for a mattress for him felt like a bittersweet milestone. My heart tugged at the realization that there weren't many days left when he'd prefer my arms over a cozy bed of his own. Yet, as a momma bear, I also want to support his growth and needs during this crucial age.
So, here I am, on a quest to find a comfy, safe, and just-the-right-thickness mattress for my little champ. I searched all around to find what I believed to be one of the best mattress options for my buba.
With another baby planned in the near future, I also wanted something that could be used for our newborn when the time comes. So join me, as I unbox and review the DreamBreeZzz Mattress. Let's dive into this new chapter together, shall we?
The DreamBreeZzz breathable crib mattress is the inspiration of celebrated pediatrician and sleep expert, Dr. Harvey Karp. Every detail was crafted with health, safety…and better Zzzs in mind!
The Happiest Baby Crib Mattress offers exceptional comfort and support for infants.
This crib mattress is designed with breathable, organic materials to promote a safe sleep environment for babies.
It features a dual-sided design, with one side suitable for infants and the other for toddlers, making it a versatile choice.
The mattress is easy to clean, with a waterproof cover that protects against spills and accidents.
The DreamBreeZzz 2-in-1 Crib Mattress by Happiest Baby offers the following features:
2-in-1 DreamBreeze Core: Dual-sided core with a firmer side for infants and a softer side for toddlers. Great for hot sleepers!
360° Airflow Technology: Promotes optimal airflow to keep kids comfortable and safe. Ensures that the right pressure and support is there, without worrying about airflow for our little ones. Perfect for stomach sleepers and combination sleepers as well!
Hypoallergenic Outer Wrap: Breezy mesh weave to keep allergens out.
Waterproof Barrier: Protects against toddler accidents while allowing breathability.
Natural Inner Cover: Provides a flame-retardant barrier without harmful chemicals.
Water-resistant Barrier: Protection against diaper leaks and potty-training accidents, usable with either mattress side.
Easy Maintenance: Zip-off mattress wrap that's machine washable to keep the mattress fresh and clean.
Eco-friendly Construction: Made with food-grade polymers, without latex, foam, flame retardants, or glue, and is fully recyclable​. This is an organic dream mattress!
Created by renowned pediatrician and sleep expert, Dr. Harvey Karp, the DreamBreeZzz mattress embodies every aspect of health, safety, and, most importantly, peaceful sleep for your child. For those unaware, Dr. Harvey Karp is the genius behind safe sleep and the 5 S's of safe sleep.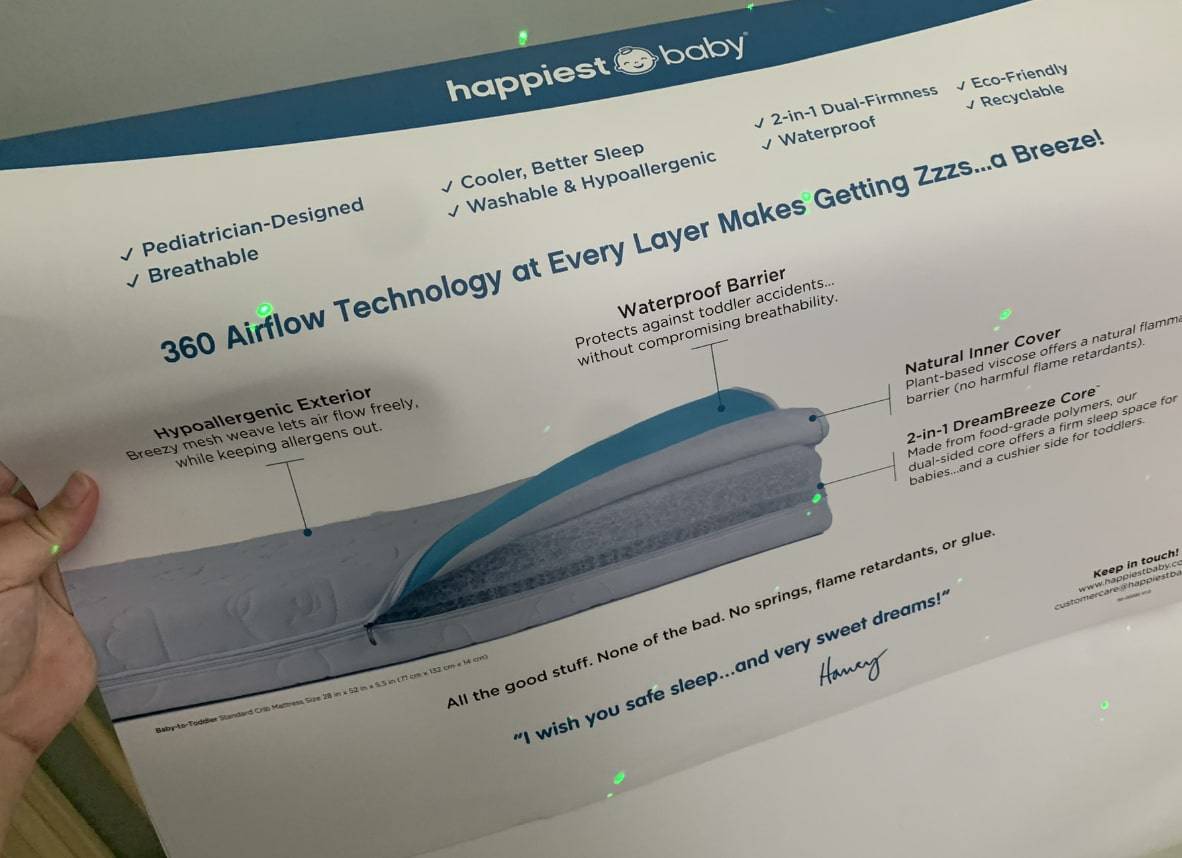 The patented 2-in-1 DreamBreeze Core is an innovatively designed sleep space that caters to both babies and toddlers and provides pressure relief for combination sleepers, and stomach sleepers and is much better suited for toddlers than typical firm mattresses as well. The baby side of the mattress is slightly firmer, in line with the recommendations of the American Academy of Pediatrics, ensuring your little one's safety.
On the other hand, the toddler side is softer and cushier, perfect for ensuring a good night's sleep for my growing boy. This is another aspect that's super important to my family; we need to make sure the mattress is super soft, to help eliminate the risk of possible joint bleeds from tossing/turning.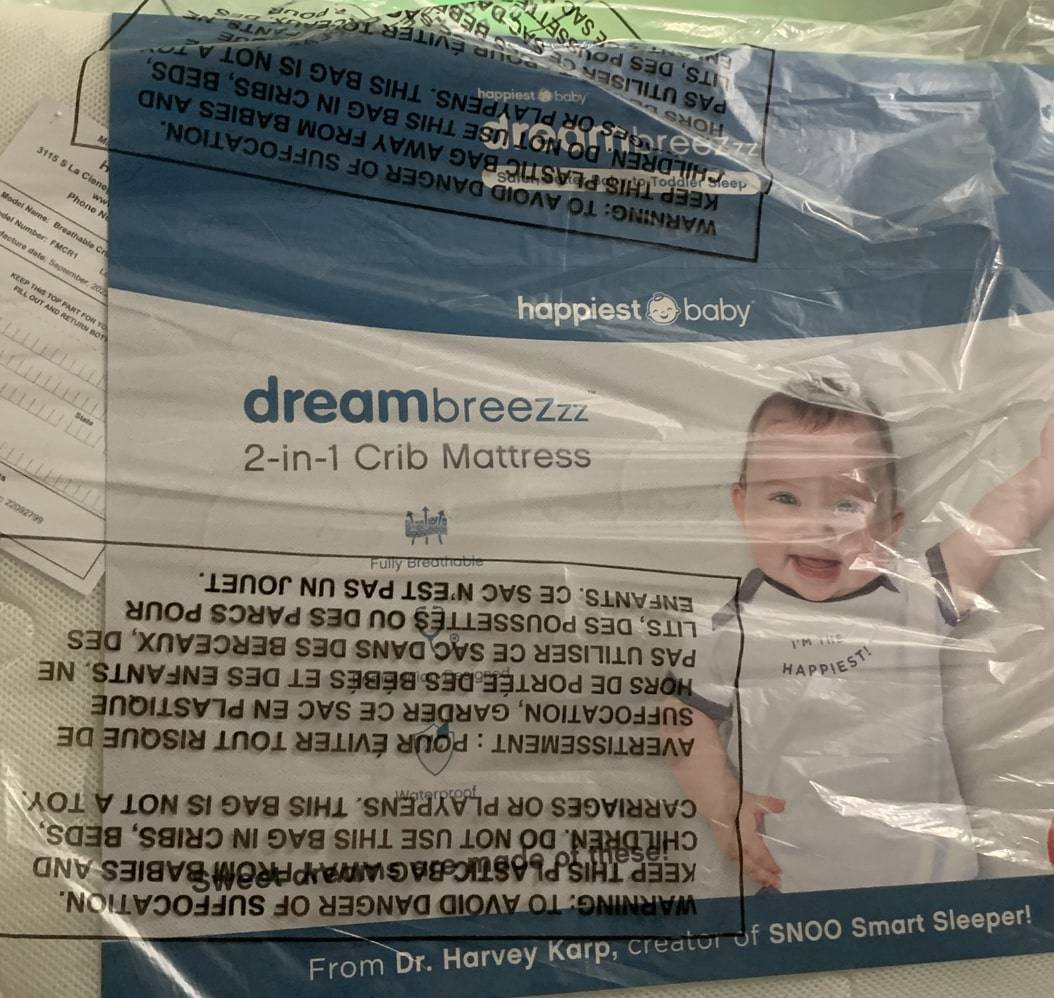 My favorite part of the DreamBreeZzz? The water-resistant barrier. Compatible with either side of the mattress, this barrier offers protection against diaper leaks and any accidents during potty training.
And when things do get a little messy, the mattress wrap can simply be unzipped and thrown into the wash. Both the cover and core are easy to clean and maintain freshness, helping to keep allergens such as dust, bacteria, and mold at bay.
360 Airflow Technology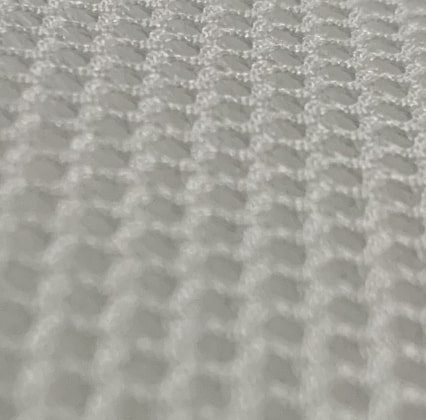 I was immediately drawn to the 360 Airflow Technology when I first discovered the DreamBreeZzz mattress. This unique feature truly sets it apart from other mattresses on the market. Its innovative design ensures optimal airflow throughout the mattress, creating a refreshing breeze-like sensation that helps dissipate excess heat.
This not only keeps my baby boy nice and comfortable throughout the night but also reduces the likelihood of him waking up because he's overheated and sweaty.
As my baby grows and starts to roll over, the 360 Airflow Technology provides an extra layer of safety by promoting proper ventilation, preventing the accumulation of heat and moisture that can be uncomfortable for infants.
When it comes to practicality, the 360 Airflow Technology of the DreamBreeZzz mattress has proven to be a lifesaver for my son who suffers from a bleeding disorder. He often experiences discomfort that leads to frequent episodes of vomiting.
With other mattresses, this would result in a soaking wet bed, even after thorough cleaning. However, the DreamBreeZzz mattress has significantly reduced the aftermath of these incidents. The exceptional airflow created by the 360 Airflow Technology ensures that the mattress remains noticeably less damp, providing a much more comfortable sleep environment for my son.
This has made a remarkable difference in his overall well-being and has made managing his condition much easier for both him and me.
With its remarkable design and attention to comfort and practicality, the DreamBreeZzz mattress truly stands out among its competitors.
The 360 Airflow Technology not only enhances the overall sleeping experience but also brings a sense of reassurance to parents like me. Its ability to regulate heat and moisture ensures a cool and pleasant sleep environment for my baby, regardless of his sleeping position.
Additionally, the practical benefits of this technology are evident in its ability to minimize the aftereffects of unfortunate incidents, such as frequent vomiting, making it a remarkable choice for individuals with specific needs.
My Ordering Experience
My experience ordering the DreamBreeZzz mattress was smoother than a newborn baby's bottom! Now, I don't know about you, but I'm all about simplicity when it comes to online shopping. I mean, who has the time to play hide and seek with product details or navigate through a labyrinth of a website?
The DreamBreeZzz website was a breath of fresh air – easy to navigate, super intuitive, and chock-full of useful information. And the best part? No endless scrolling! All the juicy tidbits about the mattress were right there, served on a silver platter. It felt like the website read my mind and knew exactly what I wanted to know!
Ordering was a piece of cake – a few clicks here, a bit of typing there, and voila! The mattress was on its way to our home. It was as simple as whipping up my famous three-ingredient pancakes (and that's saying something!).
Our Experience with the DreamBreeZzz Mattress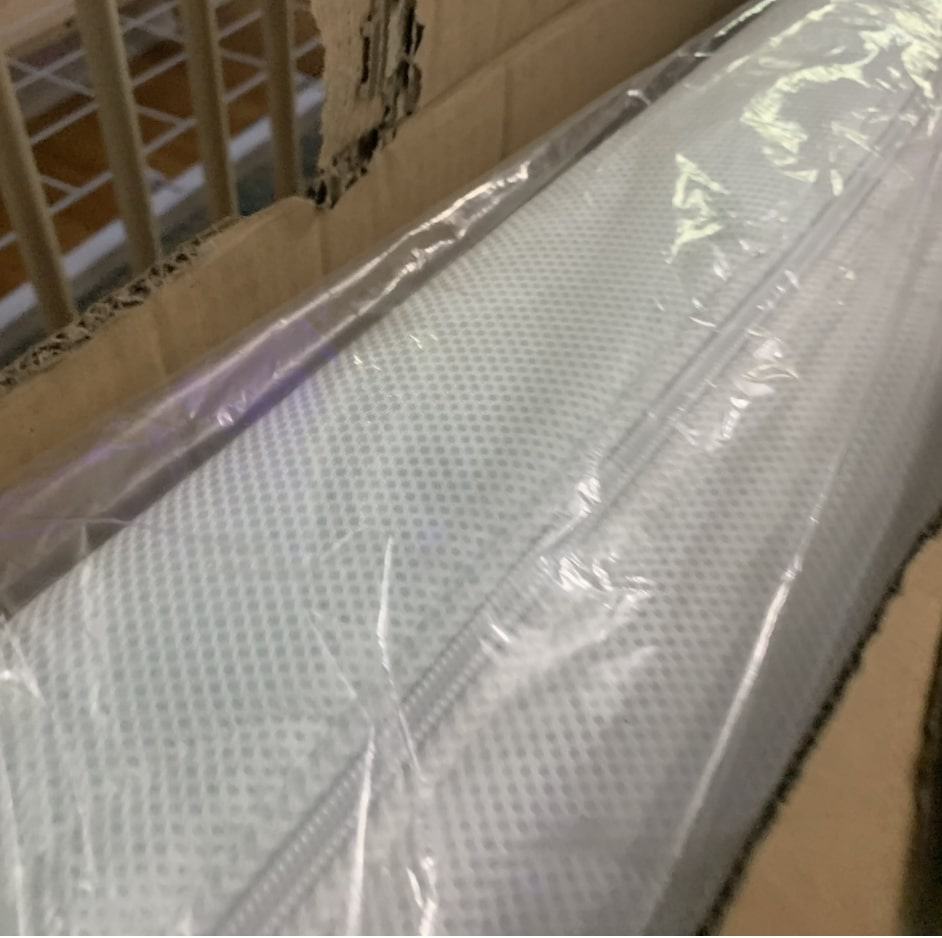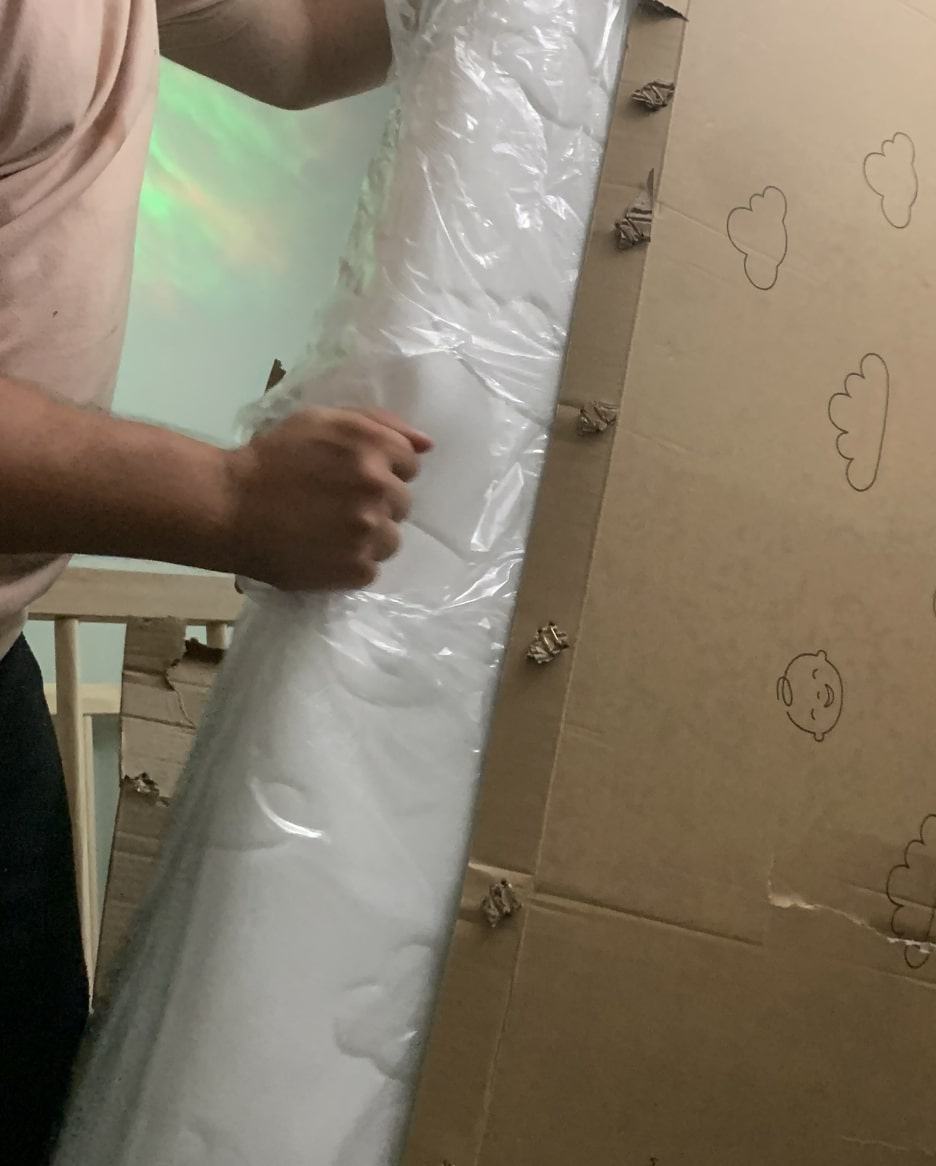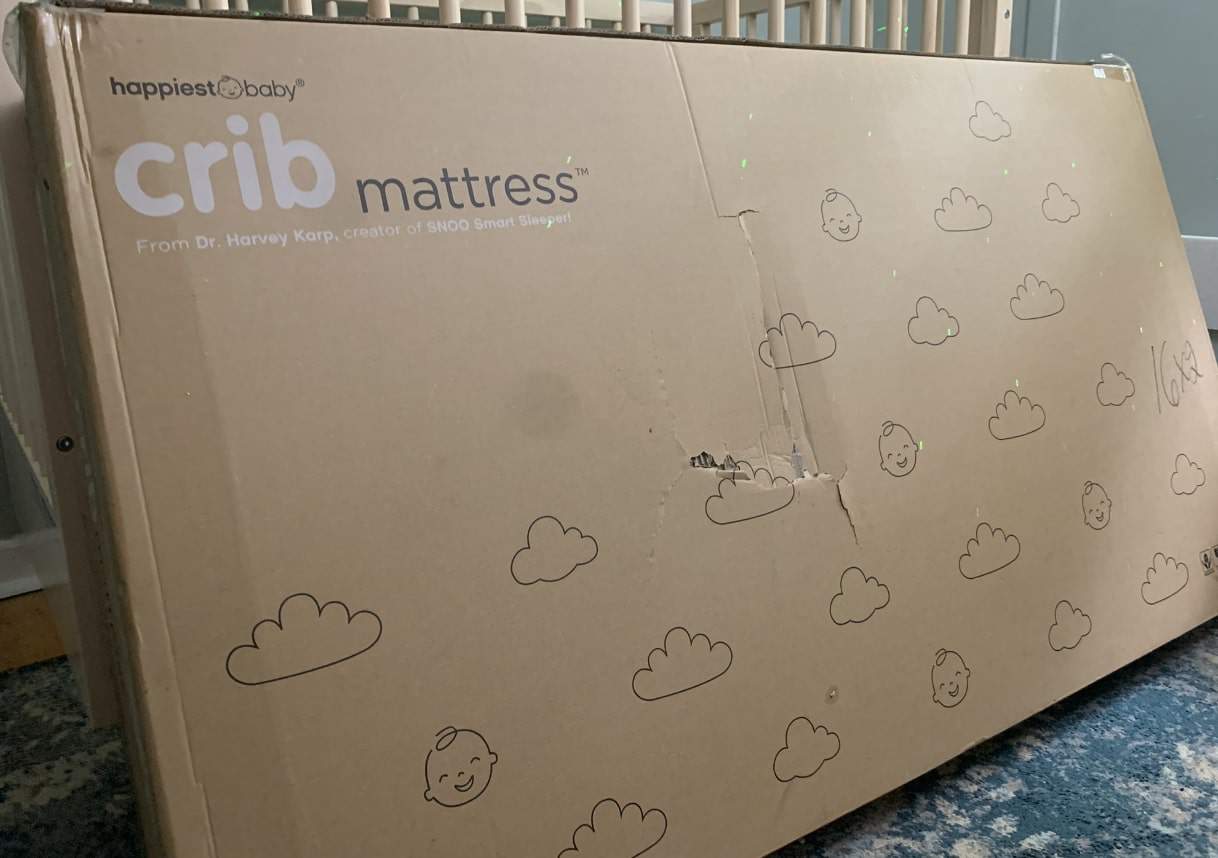 Overall, I'm so happy with our DreamBreeZzz mattress. It's compact enough to fit snugly into our space, yet light enough to move around conveniently during those frequent room rearrangements that are part and parcel of toddlerhood. I'm not doing a full-body workout when I change out my son's sheets every week!
The DreamBreezzz mattress truly has it all, including its perfect thickness that adds to its overall appeal. It strikes the ideal balance between support and comfort, ensuring a restful sleep without feeling overwhelmed.
It's amazing how this mattress manages to provide just the right amount of support for your body without sacrificing its plushness.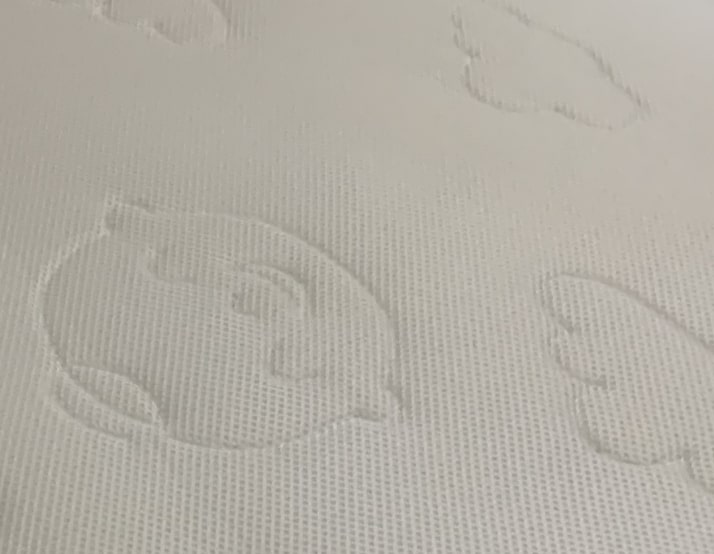 But what truly sets the DreamBreezzz mattress apart is its adorable design. It's so charming and visually appealing that I found myself hesitant to cover it up with a bedsheet! The attention to detail in the design is remarkable, making it an absolute delight to have in your bedroom.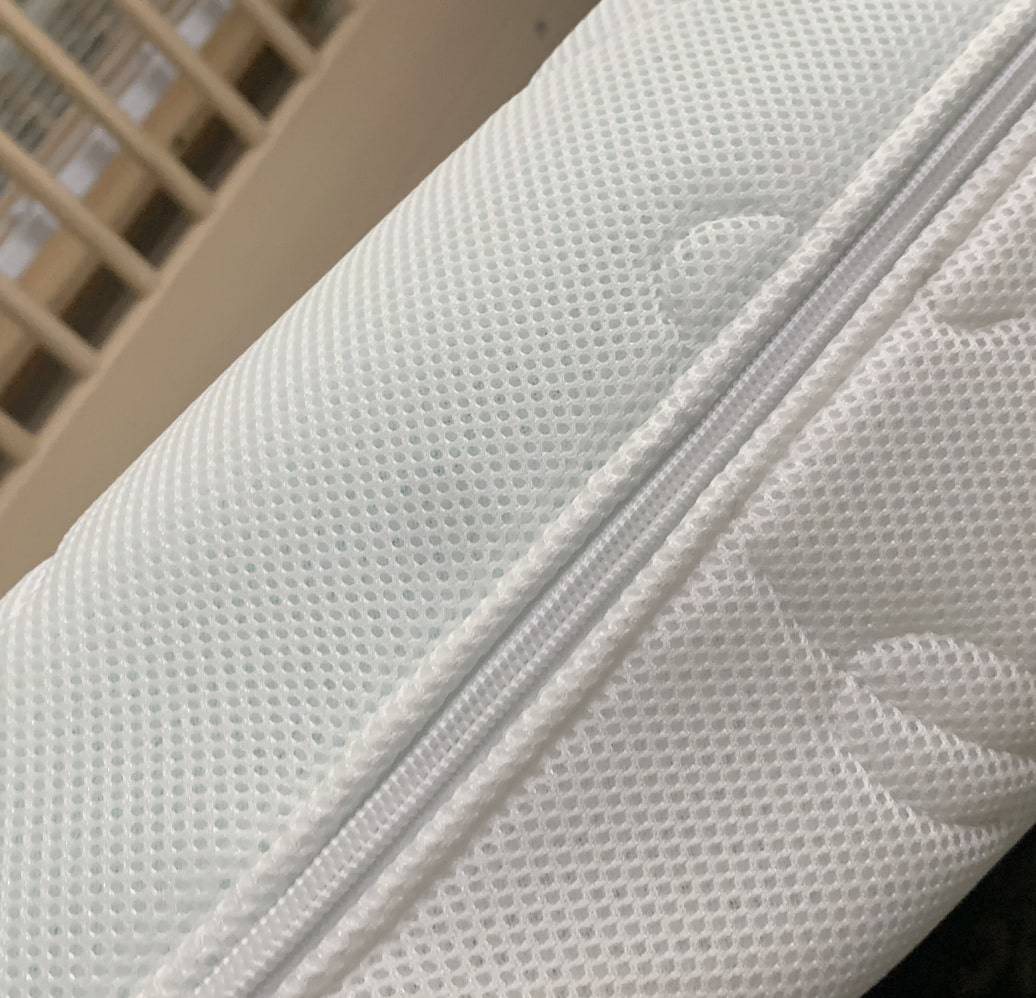 The fact that the DreamBreezzz mattress has such a unique and adorable design gives you even more reasons to love it. It instills the confidence to hold onto this mattress for the future, especially when you plan to expand your family.
When the time comes to transition Nathanael to a bigger bed and welcome a new member into your family, rest assured that the DreamBreezzz mattress will serve you just as well.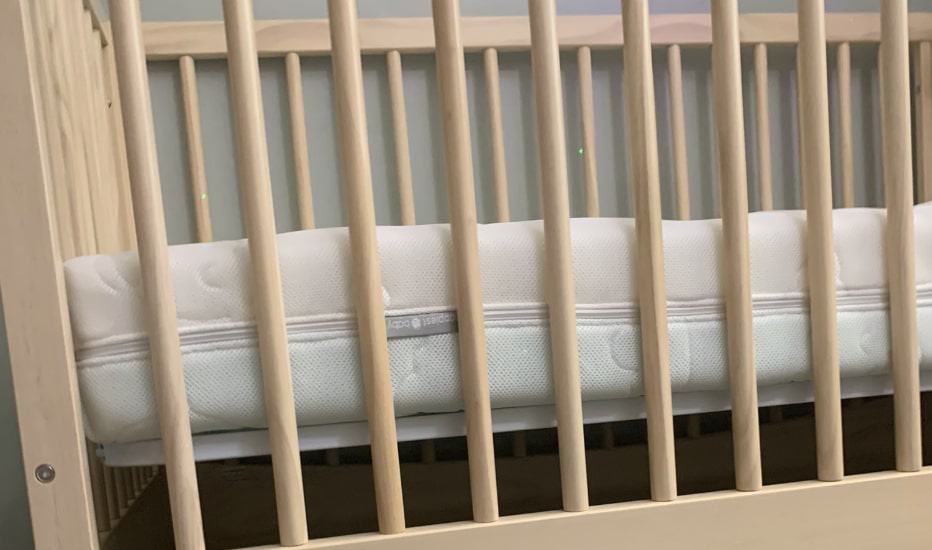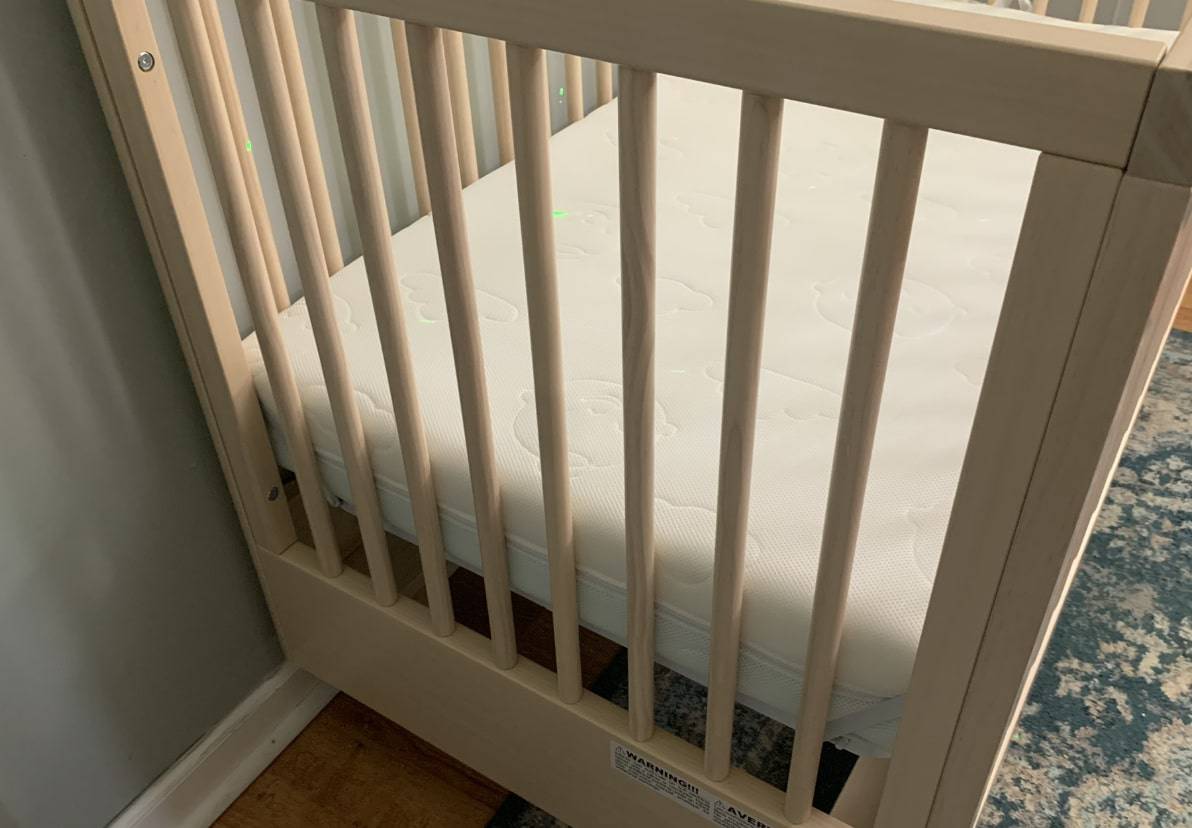 Whether it's the perfect balance of support and comfort, or the wonderful design that brings joy to your eyes, the DreamBreezzz mattress is truly a remarkable choice for a good night's sleep. It's not just a mattress, but a future companion for your growing family, and I'm equally as excited to keep this mattress around for my next little bundle of joy we hope to have!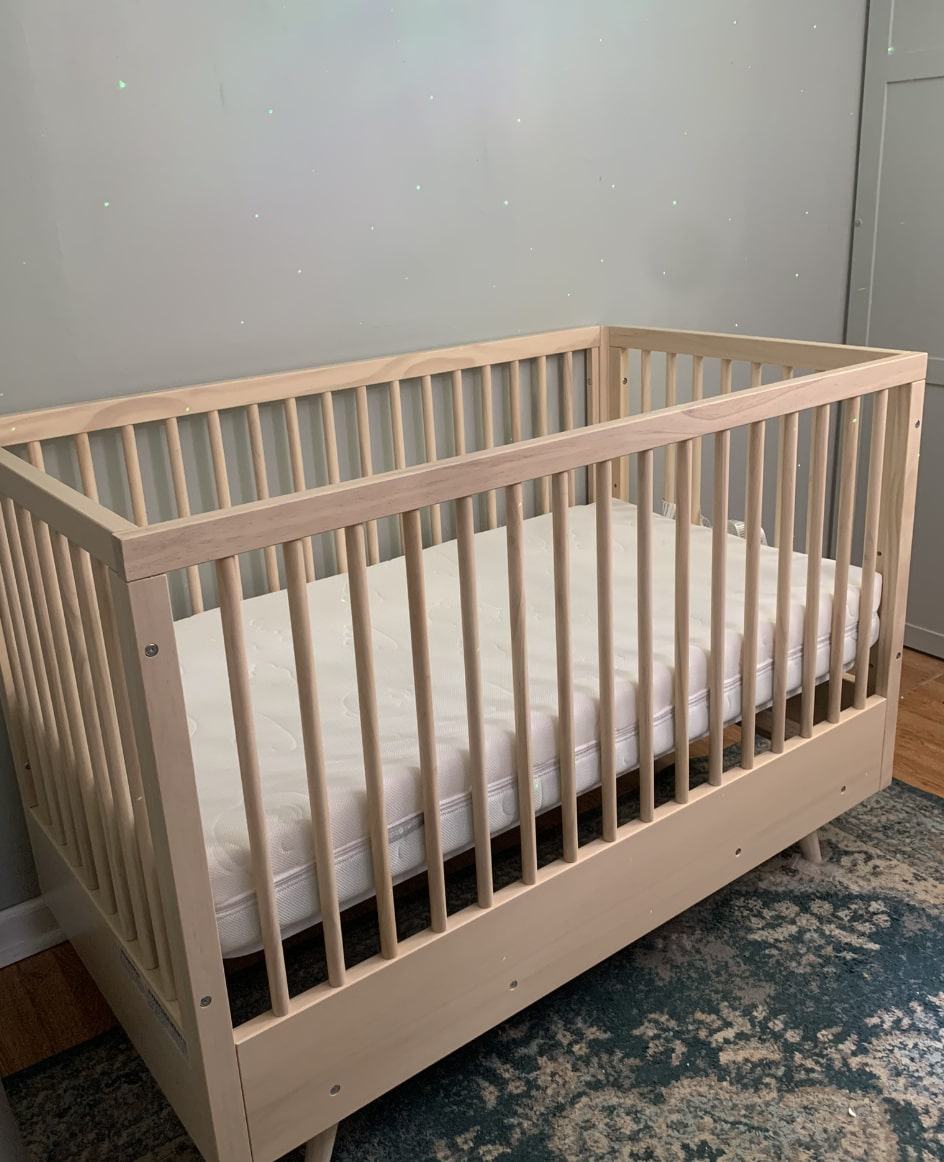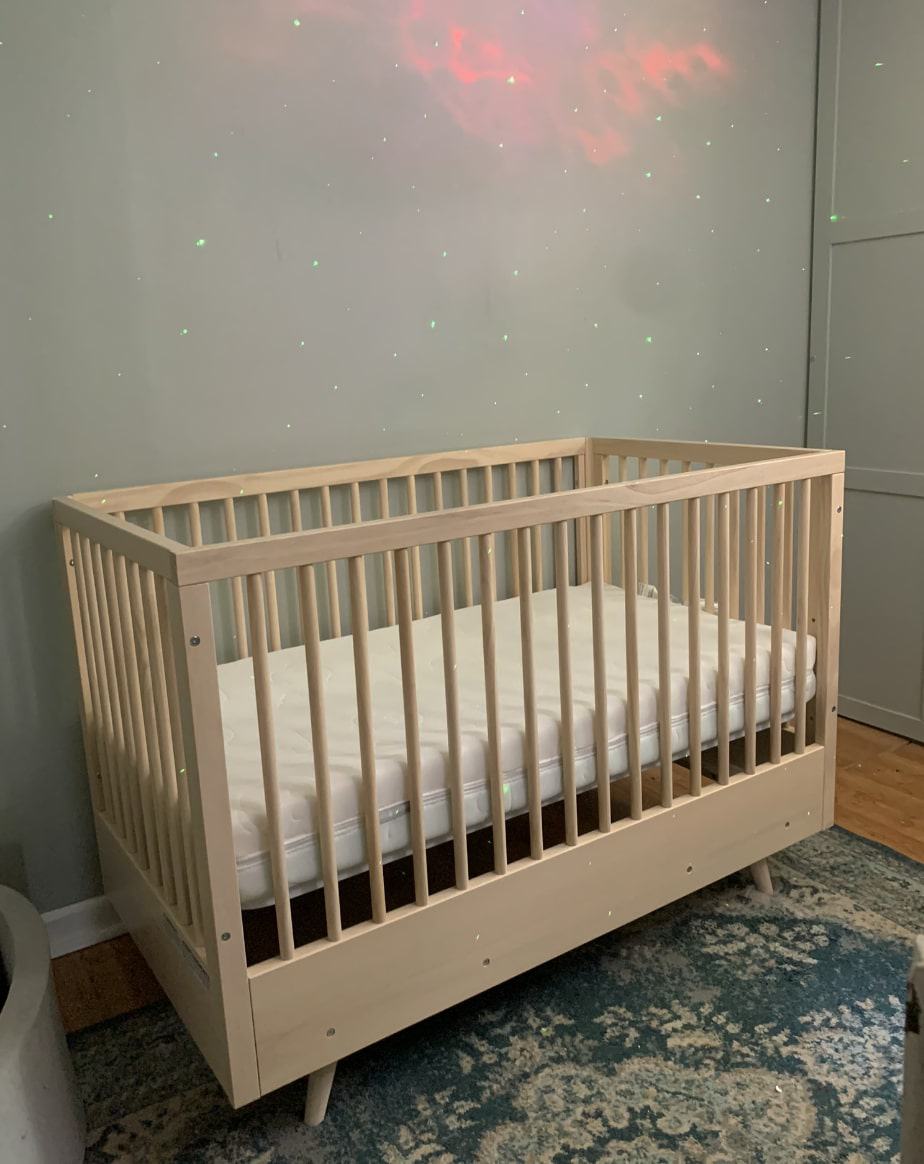 Pros and Cons
Pros:
The mattress is compact, fitting well in smaller spaces.
It's easy to move around, ideal for frequent room rearrangements.
The mattress provides ample padding and comfort, allowing my son to play without discomfort.
The thickness of the mattress offers good support without being overwhelming.
360 Airflow Technology feature helps keep the mattress drier than other mattresses during nighttime accidents.
The mattress is built to last, potentially serving my family for another baby!
Cons:
There were some problems with the delivery experience, including delays and poor handling of the package.
The delivery process, which forms part of the overall customer experience, is handled by a third party, leaving room for potential inconsistencies.
While not mentioned explicitly, high-quality mattresses like DreamBreeZzz was a significant investment.
Best DreamBreeZzz Alternatives
Avocado Eco Organic Kids Mattress – The Avocado mattress is indeed a great option for eco-conscious parents looking for an organic sleeping surface for their children. With its use of certified organic wool, cotton, and latex materials, it ensures a natural and chemical-free sleeping environment.
Naturepedic Breathable Organic Crib Mattress – The Naturepedic Breathable Organic Crib Mattress is a fantastic alternative to the DreamBreeZzz mattress. Its focus on organic materials, 360-degree airflow, removable and washable layer, and commitment to safety and comfort make it an excellent choice for your baby's crib.
Dream on Me 2-in-1 Sweet Dreams Crib Mattress – The Dream on Me mattress, like the DreamBreeZzz mattress, is a remarkable choice for parents looking for a high-quality mattress for their little ones. With its traditional spring coil design, the Dream on Me mattress provides a supportive and comfortable sleep surface that ensures optimal rest for infants and toddlers.
DreamBreeZzz Mattress Review: FAQs
Question: Does the DreamBreeZzz mattress come with a warranty?
Answer: Yes, the DreamBreeZzz mattress comes with a comprehensive warranty. The warranty covers manufacturing defects and workmanship errors.
Specific terms and conditions of the warranty, including its duration, will be provided with the product or can be found on the manufacturer's website. Remember to register your product after purchase to activate the warranty.
Question: How should I care for my DreamBreeZzz mattress to make sure it lasts?
Answer: I would highly recommend you invest in a mattress protector to keep the mattress safe against stains, spills and other things that could potentially damage the mattress. To ensure even wear and extend its lifespan, rotate your baby's mattress head-to-foot every three to six months. This will ensure it gives even wear and tear!
Question: How does the 360 Airflow technology in the DreamBreeZzz mattress work?
Answer: The 360 Airflow technology in the DreamBreeZzz mattress is designed to enhance breathability and maintain a comfortable sleeping environment. This patented technology allows air to circulate freely through every layer of the mattress.
The design consists of breathable materials that promote airflow, preventing heat buildup and ensuring a cool and comfortable sleep. It's particularly beneficial for maintaining a consistent temperature throughout the night, contributing to better sleep quality.
This technology also aids in moisture control, reducing the chance of mold and bacteria growth within the mattress, so you can make sure your little one is safe while they're sleeping!
My Final Thoughts on Our DreamBreeZzz Mattress
After spending a couple of weeks with our DreamBreeZzz mattress, I am one happy momma! It has proven to be a reliable investment, delivering on its promises of comfort, support, and improved sleep quality for my little boy. He's happy, and so am I!
The DreamBreeZzz breathable crib mattress is the inspiration of celebrated pediatrician and sleep expert, Dr. Harvey Karp. Every detail was crafted with health, safety…and better Zzzs in mind!
The Happiest Baby Crib Mattress offers exceptional comfort and support for infants.
This crib mattress is designed with breathable, organic materials to promote a safe sleep environment for babies.
It features a dual-sided design, with one side suitable for infants and the other for toddlers, making it a versatile choice.
The mattress is easy to clean, with a waterproof cover that protects against spills and accidents.
Recommended Reads:
• Best Baby Sleep Products – 9 Essentials for New Parents