It's not often that you stumble upon a product that makes you want to have another kid just so that you can use it.
Three-in-one functionality
Adjusts to three recline positions
Five-point padded harness
Certified chemical-free
Retractable feet
---
And the Bloom Coco bouncer does that for me.
Solid birch paired with metal and organic cotton looks stunning. The stylish frame doubles as a vibrating bouncer and a fixed seat.
The one question worth asking about this eye candy is whether it's worth the price tag.
Let's dig for answers.
Three-in-one functionality – bouncer, lounger, and upright stationary seat
Adjusts to three recline positions
Five-point padded harness with a "smart" buckle
Certified to be free of chemicals (including BPAs, flame retardants, formaldehyde, phthalates, PVC, and lead)
The base features retractable feet (both front and back) and an anti-skid bottom
Comes with a two-speed vibration unit (concealed under the seat)
Folds flat and light and packs into the included travel bag
Constructed using solid birch for the frame and pure organic cotton for the seat pad
Specifications of the Bloom coco go 3-in-1
| | |
| --- | --- |
| Dimensions | 27.5 x 17.75 x 14.25 " |
| Weight | 11.5 lbs |
| Height adjustable | yes |
| Warranty | 1 year |
| Weight limit | 25 lbs |
Main benefits of the Bloom Coco Go baby bouncer
Versatile
The Coco Go is adjustable to three recline positions, which means you can use it as a classic bouncer, lounger, or a fixed upright stationary seat.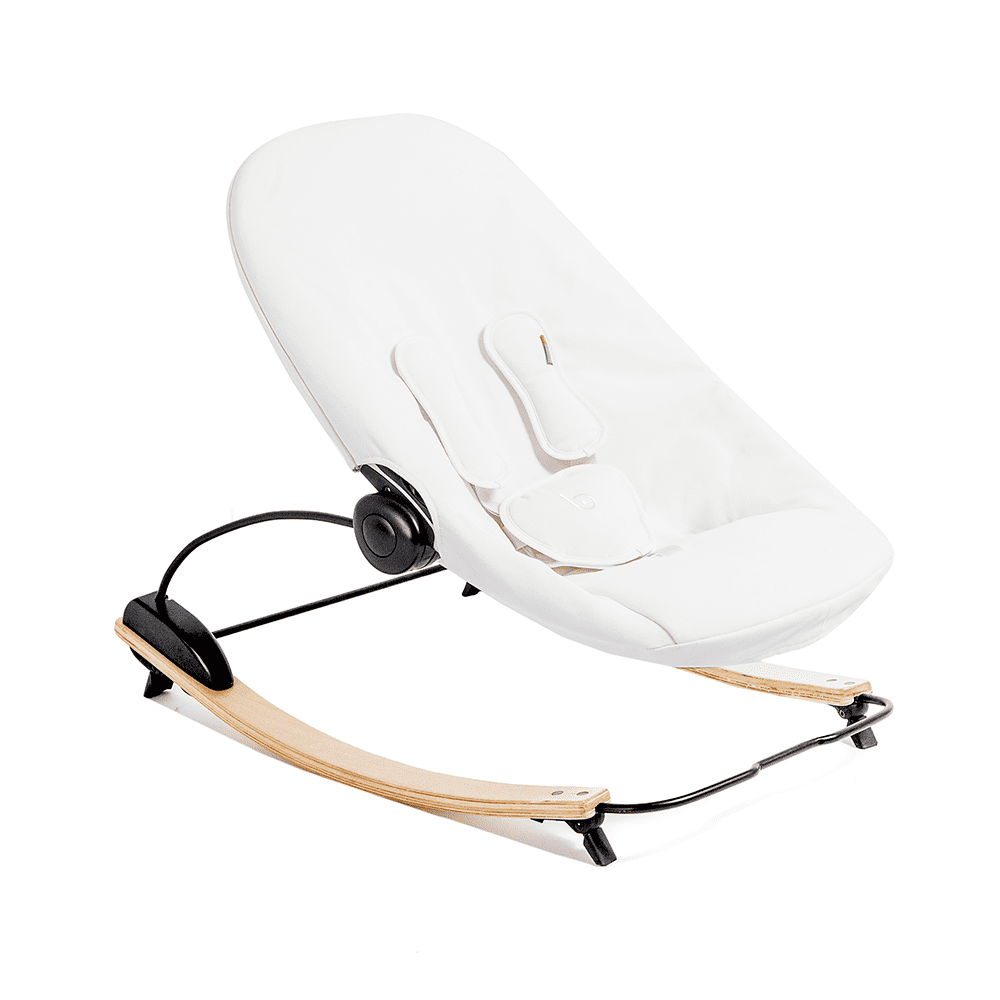 To shift between the two lower angles, you press the button on the side and reposition the frame. It all locks in place when you let the button go.
To fix the seat into the upright position, you open the feet on the base, unlock the hook from the lower part of the frame and lock it onto the base. It takes but seconds.
Comfortable and soothing
The seat's padding has enough heft for the most demanding little loungers, especially if you get the newborn insert, too.
The vibration unit is easy to set up; you just pop the batteries in, and you're off to the races.
The button of the vibration unit shows the kind of attention to detail that went into the design – you toggle it to one side for level 1 go opposite for level 2. This feels like the better solution for the long run because, based on what I've seen, most babies will prefer one setting over the other.
Visual appeal is second to none
Pictures don't do this bouncer justice – I've been reviewing baby gear for years now, and I'd put it into the top 3 most attractive pieces I've ever seen.
It combines simplicity with minimal Scandinavian lines but does it in a way that doesn't feel stripped. It's just the opposite – it looks rich and plush.
It also hides the vibration technology well…so well that I'd never guess it vibrates if I didn't know it.
Safety through natural materials
If you're anything like me, you have a zero-risk policy when it comes to chemicals around your child, whether it's bassinets or baby bouncers.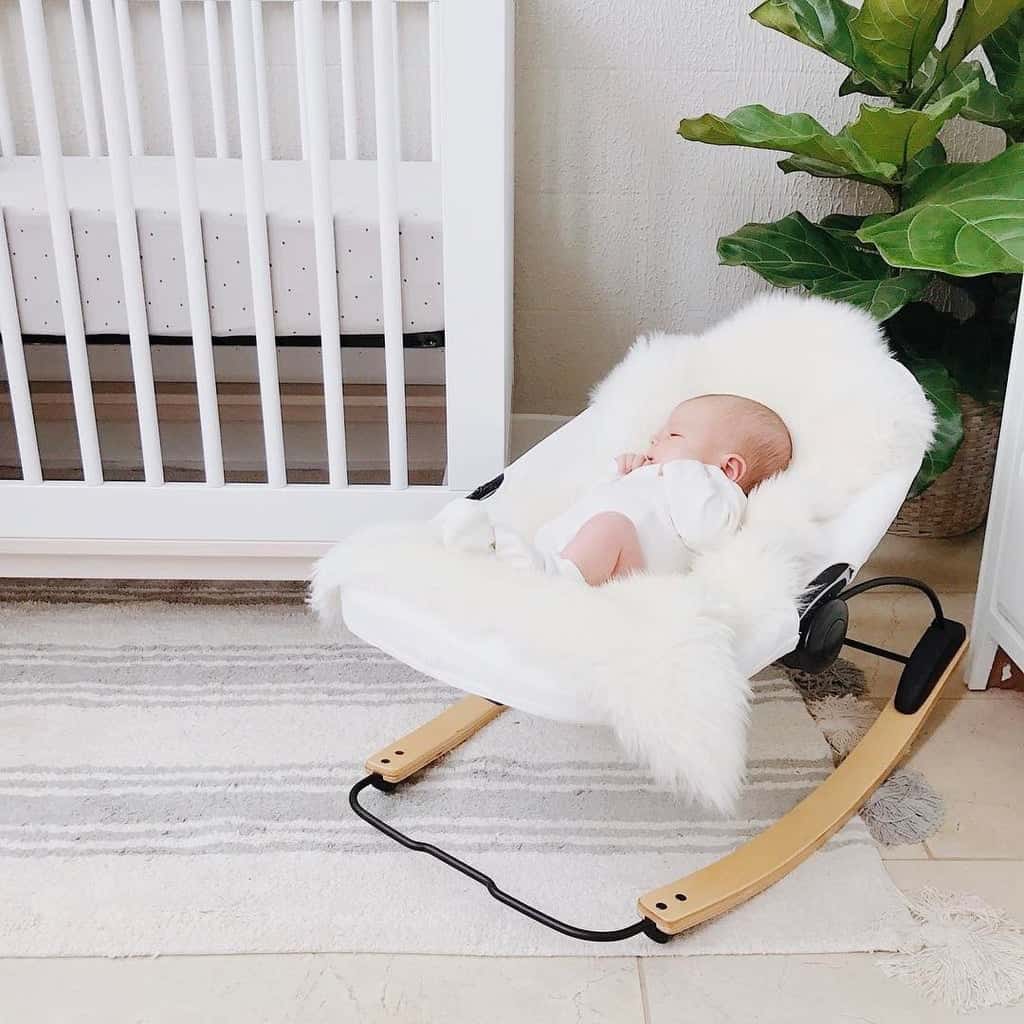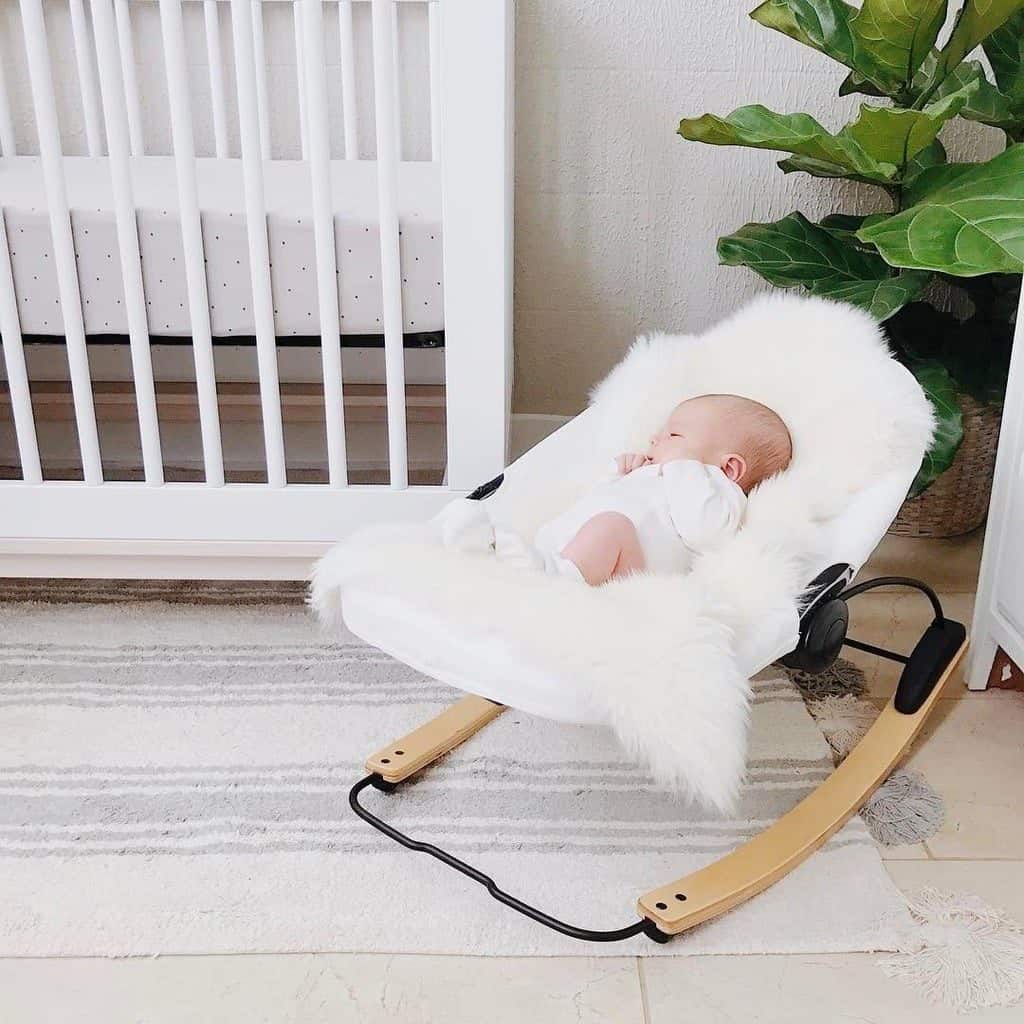 The Bloom Coco Go 3-in-1 meets and exceeds my expectations. In fact, it redefines them because I've never looked for PVC-free products, and that's now on my list.
It's free of all the main offenders – phthalates, BPAs, flame retardants, lead, and formaldehyde.
It combines birch wood elements with organic cotton for the seat pad. The thin metal frame adds a touch of pizzaz.
High-end craftsmanship
Everything about this bouncer looks and feels premium – from the natural materials to the precise finishes.
That goes for the wooden base, the metal frame, and the seat pad. It all comes with a price to match, though.
Easy to clean and maintain
The seat pad comes right off the frame, and it's machine washable. It doesn't get any easier than that.
Related reads: when to stop using a baby swing | can baby sleep in swing | can baby swing cause brain damage | how long can a newborn be in a swing
What I liked about the Bloom Coco Go 3-in-1 baby bouncer
I love the design
There's no two ways about it – this thing is a stunner and will work well with most interior design styles, from traditional to industrial, from eclectic to contemporary.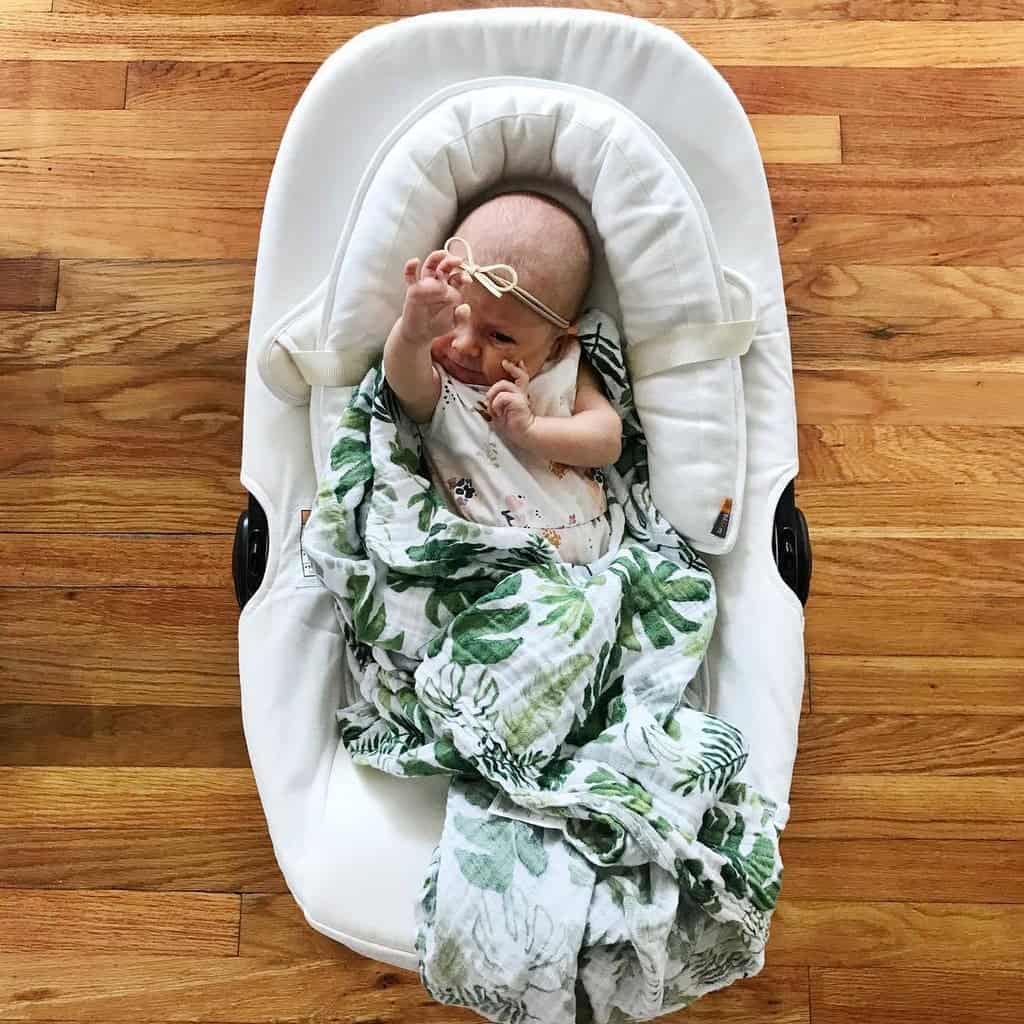 When I try to think of a piece of baby gear that looks as awesome as Coco Go, only two products come to mind – and both cost much more than a baby bouncer. Much more.
I love that it's chemical-free
I'm all about safety. Typically, that means that each review entails digging for information and looking at the fine print.
That's not the case here – none of the usual suspects are used to make this baby bouncer.
I like the attention to detail
Every part of this baby bouncer is finely-crafted – from the nicely padded seat to the safety harness.
It's refreshing to see in an ocean of generic products that are flooding the market.
I like the portability
The whole baby bouncer weighs just over 11 pounds, folds compactly, and packs into a nice carry bag that comes included.
I have seen more portable baby bouncers, but only those focusing on portability, and that means they're not as nice as Bloom…not even close.
Related reads and comparisons: Mamaroo swing review | Mamaroo vs Graco swing
Resume, conclusions, and updates of the Coco Go review
The main challenge I faced in this review was the conscious effort not to sound like a fanboy.
I probably failed at that, but that's just how I feel.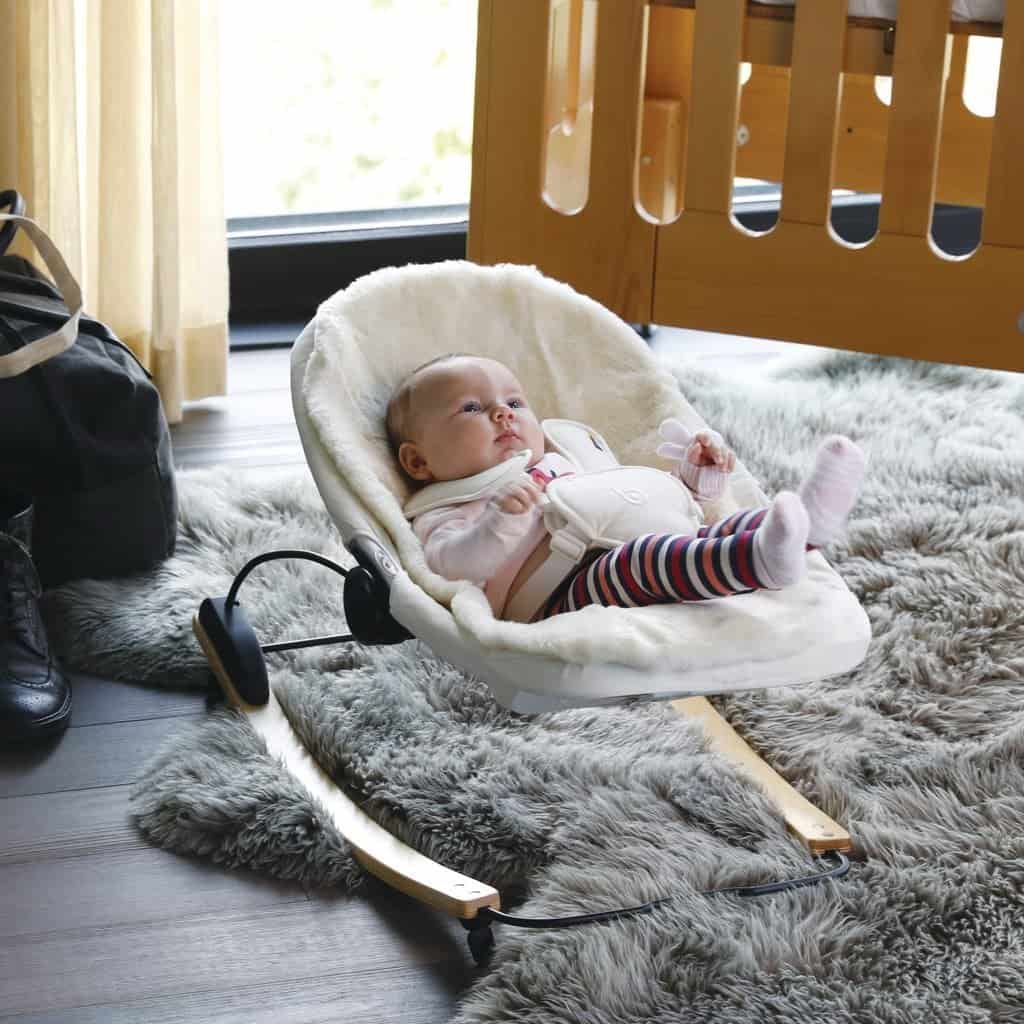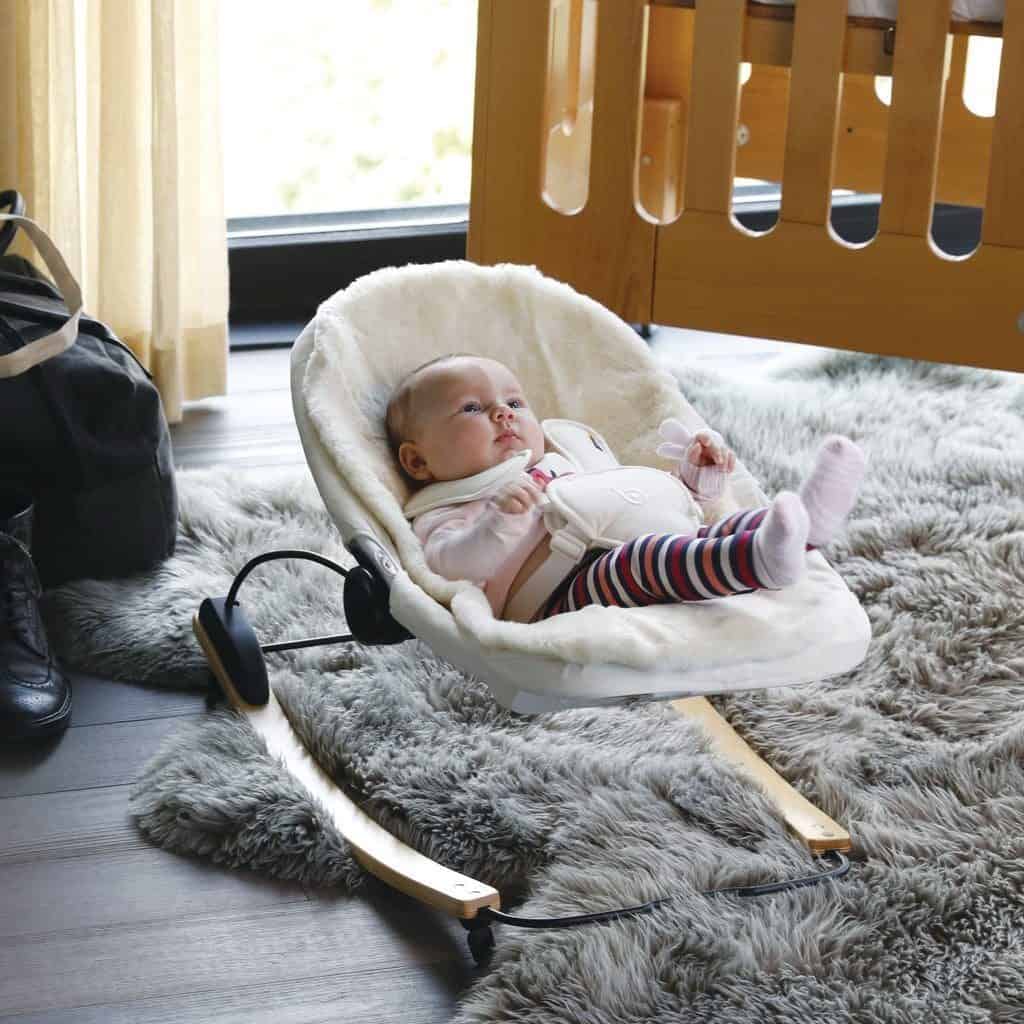 I love everything about it – the unique styling, the all-natural materials, the machine-washable seat pad, two-speed vibration unit.
I'm rarely blown away by something as simple as a baby seat, but this one does it.
It's expensive but worth every cent.
Three-in-one functionality
Adjusts to three recline positions
Five-point padded harness
Certified chemical-free
Retractable feet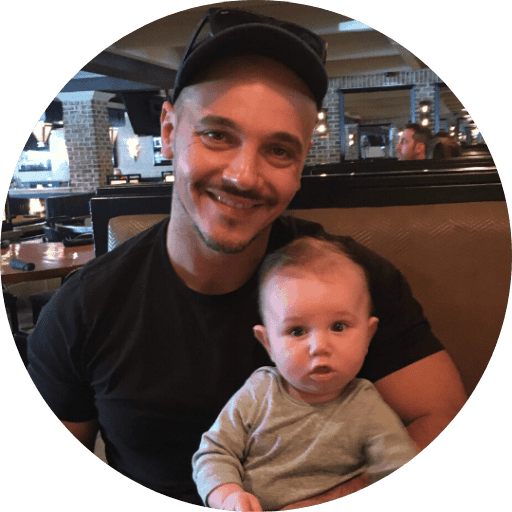 Paul is a passionate dad who founded Upside Dad to share his parenting journey with other new parents. He graduated from Concordia University and worked as a test engineer for over a decade. Paul loves dad jokes and craft beer.
Learn more about Paul and Upside Dad here.