Buying a Pack N Play can be a huge lifesaver for parents. It provides a safe place for your child to play and can also be a great option for naps or sleep on the go. The problem is the mattress pad that comes with it – it's usually thin, hard and nor comfortable enough for infants and toddlers.
There are different types and brands of softer, thicker mattress pads available, but are they safe and okay to use with young kids?
Pack N Play Mattress Pads
Each and every Pack N Play comes with a firm pad that could be used for a mattress, but you might be wondering if that's good enough for your kids to sleep in. The pad is normally quite hard and not very comfortable. It's best used as a play mattress, as most babies will have a hard time getting comfortable and staying asleep. 
There are other options! You can buy a separate mattress pad for your Pack N Playset to make nap time so much cozier. Pack N Play mattresses are affordable and easy to keep clean.
Most of these playard mattresses are waterproof, which makes cleanup quick and easy. You can keep this bed clean in a few different ways.
If you're looking to refresh quickly, you can wipe the waterproof cover with some baby wipes or light soap and water. You can soak your mattress in a tub of hot water and laundry soap for a deeper clean. Make sure the laundry soap you use won't irritate a baby's skin.
To keep cleanup to a minimum, you might want to get a mattress protector or some crib sheets for added mattress protection. A mattress topper or padded sheet can also make their bed even more soft and comfortable.
Pack n Play Mattress Safety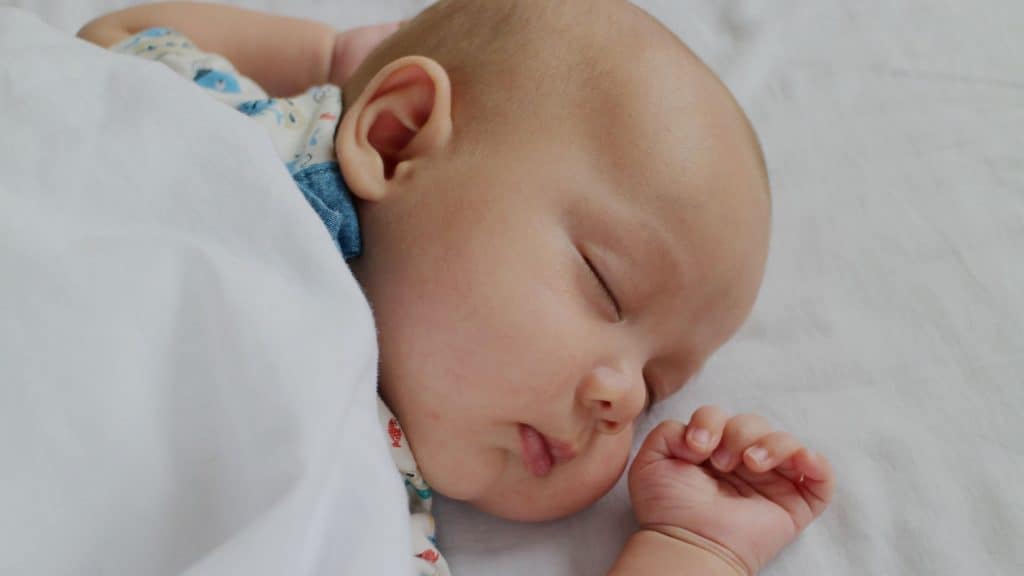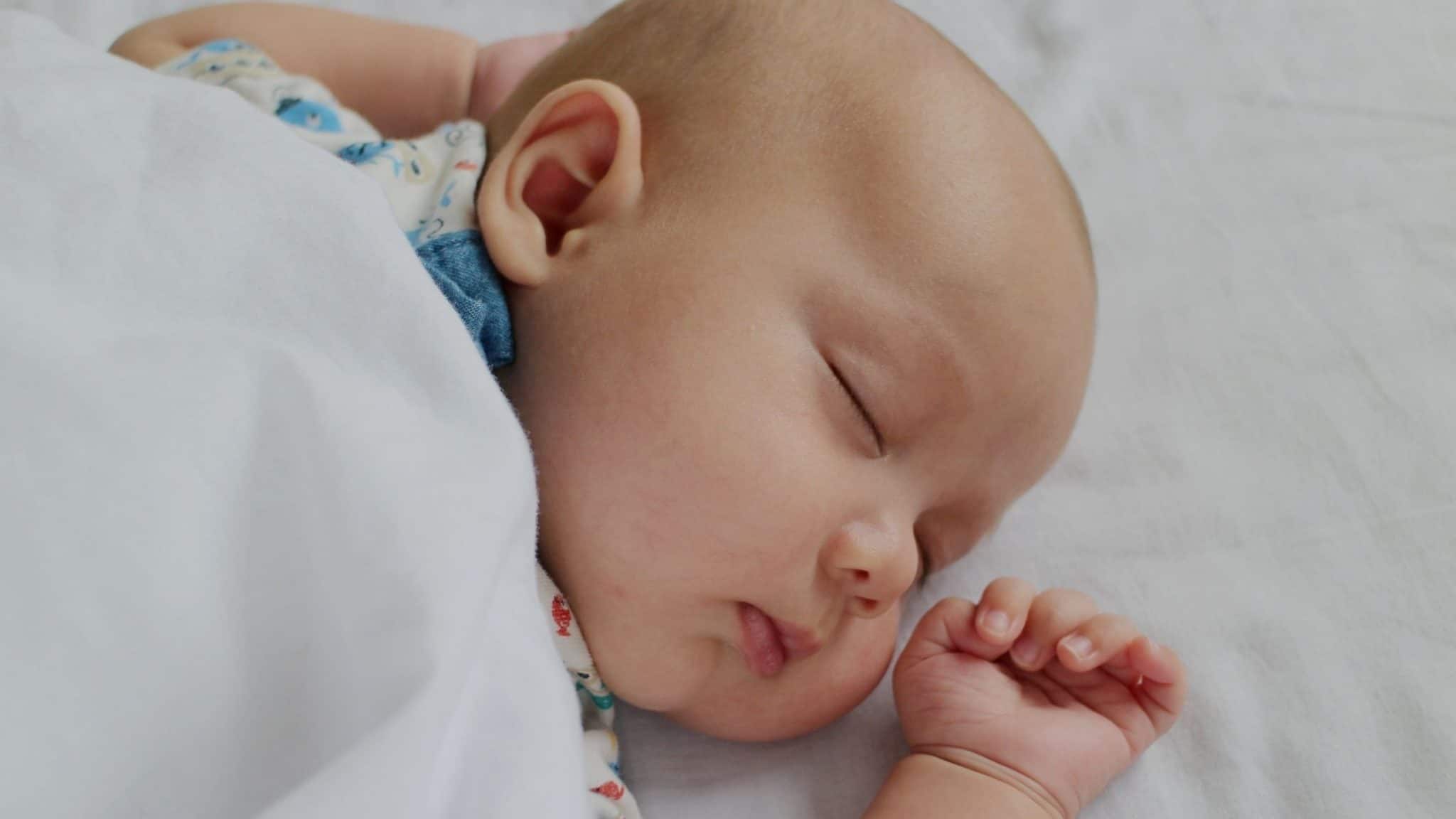 The most important thing is knowing that your baby is safe, so is a separate mattress a safe addition for your Pack N Play? Yes, adding a mattress to your Pack N Play is safe as long as it follows some essential guidelines.
If you are adding a mattress to your set, you must get the right size. Your mattress should fit almost perfectly inside the playard. Gaps and an uneven fit can create suffocation hazards. Any gaps should be less than a finger's width. A crib mattress is not a safe option as it is likely not to provide the right fit.
You'll want to make sure the mattress is breathable. Having a ventilated mattress with efficient airflow will keep your baby dry and help keep their bed bacteria-free. Make sure any mattress protectors or crib sheets you add are also breathable.
Make sure your baby is the appropriate age to use a Pack N Play safely. The recommended age for use is six to eight months old. Babies this age need a firm place to rest. Mattresses that are too soft or don't provide enough support can cause a higher risk of SIDs.
It is important to follow all of these guidelines to ensure your baby has a safe and healthy environment to play and rest.
How to Choose the Best Mattress Pad for Your Pack N Play
So how do you know which mattress is best for you and your baby? You want to make sure you are getting a high-quality mattress with excellent support. Here are some things you should pay attention to.
The first and most important step is to figure out the exact size of your Pack N Play. These are different from standard crib sizes, and each model differs slightly. Remember that a snug fit is crucial for providing a safe sleep for your little one.
Look for a mattress that is firm and made out of dense foam or coils similar to an innerspring mattress. Foam mattresses better form to your baby's body, while coils can provide stronger support. Either of these quality materials will be sure to provide excellent support and extra safety to ease your mind.
A waterproof mattress is the best choice for efficient cleanup. The waterproof material is not the most comfortable, but a soft, breathable mattress cover can easily solve this. A hypoallergenic mattress and cover is a smart choice to keep your baby healthy.
Some mattresses are more portable than others. You can find mattresses that fold up nicely for easy travel. Most mattresses that don't fold are still light enough to transport and easy to store.
You can buy an OEM mattress from the Pack N Play company to ensure your mattress will fit perfectly and safely. A third-party mattress is still a great option, as long as you make sure it will fit correctly in your playard.
You should not use a second-hand mattress. You never know what that mattress has been through and what bacteria could be living inside it. Pack N Play mattresses are affordable, so it's best to stay on the safe side and buy new.
Best Pack N Play Mattresses Pads
To point you in the right direction, we've chosen our top three favorite Pack N Play Mattresses. These mattresses all meet the safety and comfort standards to ensure a comfortable environment for your little one.
The Hiccapop Pack and Play Mattress Pads have a dual-sided feature to provide options as your baby grows. One side is extra firm to provide the necessary support for infants, while the other side is softer and more cushioned for toddlers. This mattress fits any 38″ x 26″ playard perfectly with no gaps. The 3.25″ memory foam pad will provide an extra comfy place to sleep. The mattress is waterproof, hypoallergenic, and meets all safety standards. The cover unzips and is machine washable.
The Dream On Me foam mattress pad fits any 25.5 "X37.5″ playard. The 3" mattress cleans up easily with hand wipes or light soap. This pad is antibacterial, hypoallergenic, and waterproof to prevent mold, mildew, and odors from forming. This mattress is made from quality materials at a great price and meets the Federal Standard Flammability Standard 16-CFR 1633.
If you are looking for a portable crib mattress, the Dreamcountry Fitted Foldable Memory Foam Pack is an excellent option. This mattress folds up and comes with a washable carrying bag for easy portability. The non-toxic memory foam will keep its density with each use and reduces tossing and turning. The pad is breathable while being Phthalate and BPA free. This pad will fit any 38″ X26″ playard and is 3″ thick.
Wrap Up
Knowing your baby is safe, while also providing comfort and support can mean a lot to new mothers. Your baby will be so happy with their new Pack N Play mattress. A happy baby means a happy mommy!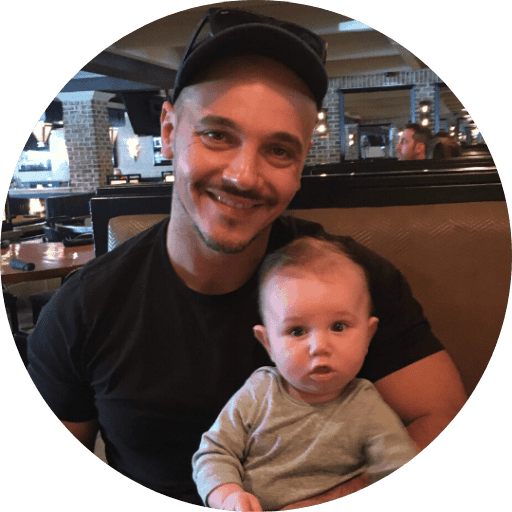 Paul is a passionate dad who founded Upside Dad to share his parenting journey with other new parents. He graduated from Concordia University and worked as a test engineer for over a decade. Paul loves dad jokes and craft beer.
Learn more about Paul and Upside Dad here.