Even though some babies are perfectly fine with the mattress that comes with your pack n play, many find the original mattress pad uncomfortable. Most parents will agree that pack n plays are sold with a mattress pad that is safe yet feels a tad thin and hard. This begs the question at hand – how can you make your pack n play more comfortable?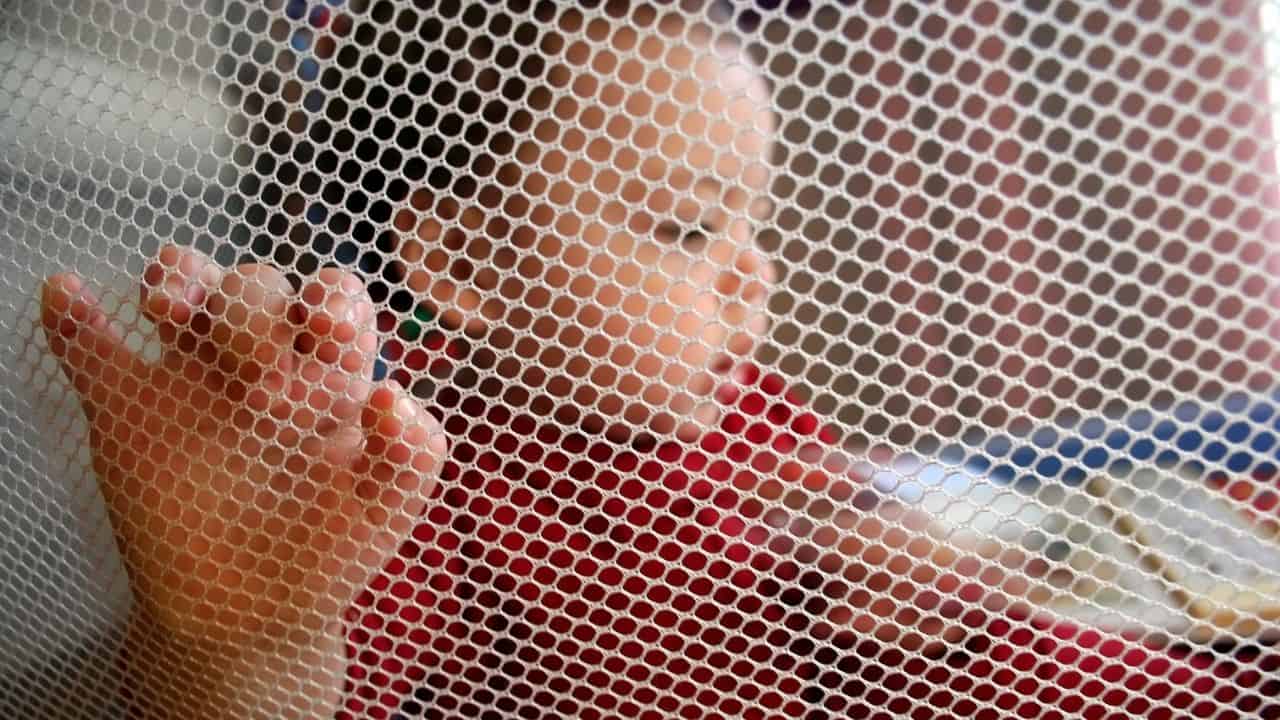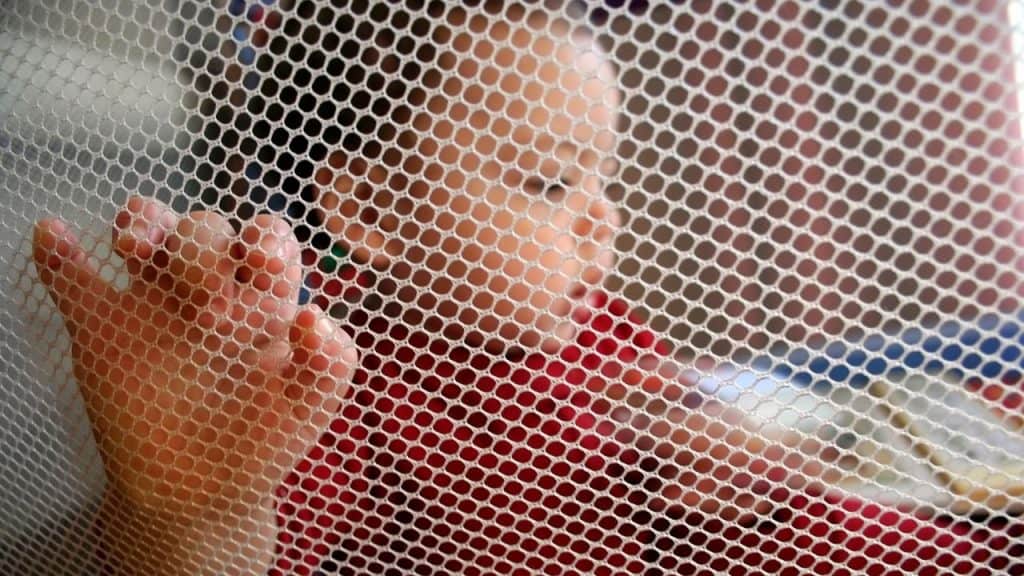 There are some important factors to consider that include your baby's age, the model and size of your pack n play, as well as keeping it safe for sleep.
Before we take a look at a few options on how to make your pack n play more comfortable, let's first address the most common question.
Are Pack N Plays comfortable?
Pack n plays and other playards are designed for safety and functionality first, and comfort second, or third. The reality is that comfort for adults and babies are not the same.
We adults love our fancy pillow top mattresses and memory foam toppers. Babies on the other hand will sleep almost anywhere, given the right conditions. Car seats, bassinets, your arms, and sometimes even the floor will make a great bed for a baby if he's tired enough.
When we look at a pack n play we expect more in terms of comfort. We want to make sure our little ones will love sleeping in it. When they don't sleep, we blame the level of comfort.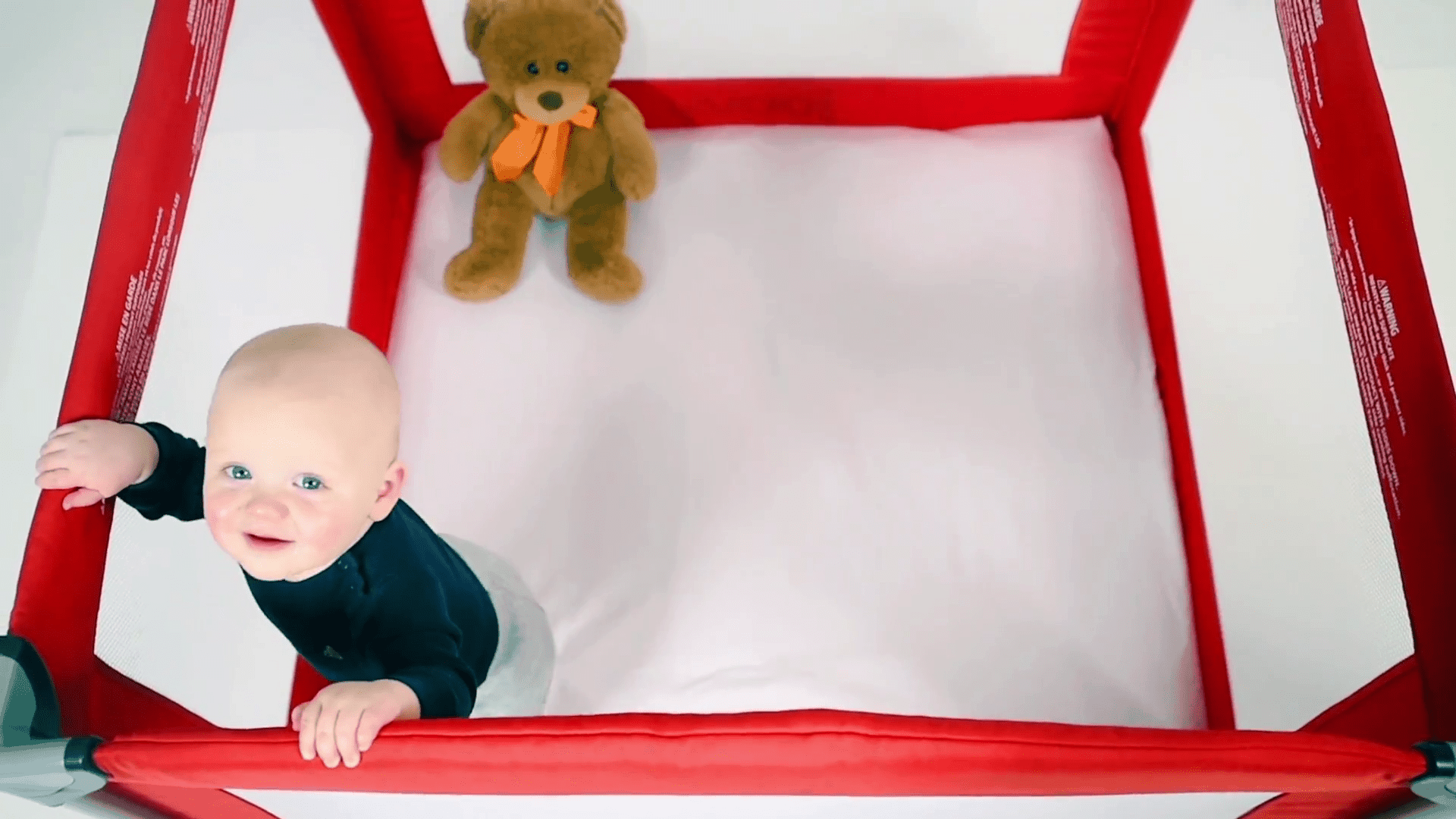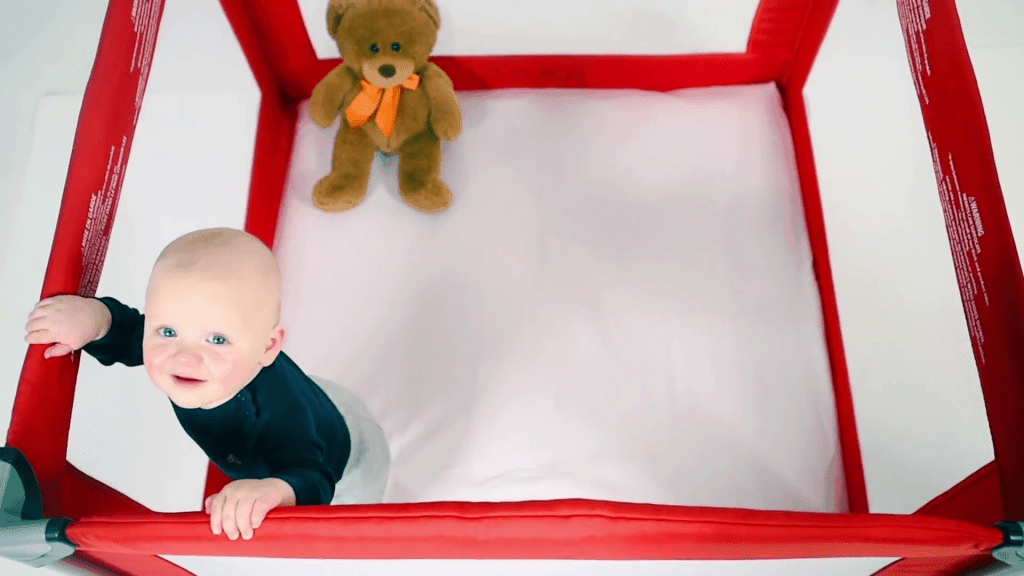 The reality is that pack n plays are comfortable enough as they come. There are however different ways to enhance the comfort inside your portable crib.
Let's look at how to make your pack n play more comfortable for sleep and naps.
How can you make your Pack n' Play more comfortable?
Make the area darker with a darkening tent
Pack n Plays are sometimes used when the family is away from home. This means you may not have all of the comforts that your baby is used to at home. Once common reason why babies have trouble falling asleep in a playard is brightness.
It's very likely that your baby room at home has curtains or blinds that keep it nice and dark which is ideal for sleep. But when you're not at home you can't always control the brightness in the room.
That's why manufacturers like the SlumberPod have come up with amazing darkening tents to make sure you can bring the darkness with you no matter where you are.
The SlumberPod is my favorite one but it is also the most premium (and expensive option). If you're on a budget, check out my list of SlumberPod Alternatives to make your pack n play darker for sleep.
Exclusive Deal!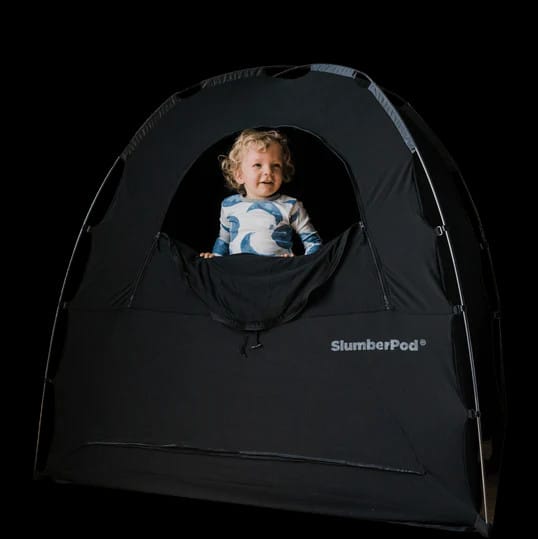 Use the DISCOUNT code "UPSIDEDAD" for $20 OFF or click the button below for your EXCLUSIVE discount!
Make sure there is moving air and the temperature is adequate
A stuffy room sucks whether you're an adult or a baby. I like to bring a small portable fan with me that I can place right beside the back n play or inside SlumberPod. 
Keeping the air moving will do wonders in creating better sleep conditions and adding to the comfort level.
Remove all accessories from the pack n play
Don't hang mobiles or toys from your playard. Keep the area free of distractions and potential dangers for your sleeping baby.
Toys are great for playtime but not for bedtime. Keep the sleeping area clear or any toys or accessories in order to make it more comfortable and safe.
Get a comfortable mattress for your pack n play
If you've tried everything and you still can't get your baby to sleep in the pack n play you should consider changing the mattress.
There are many options for third party mattresses but you should be extremely careful when choosing one. Here is what to look for in a replacement pack n play mattress:
Age appropriate
Verify that the mattress you are buying is appropriate for your child's age. Young babies and newborns should not sleep in plush surfaces.
Safety certifications
Ensure that your mattress is certified my north american standard safety standards for infant sleep such as the CSPC.
Correct size
Travel cribs and pack n play sizes are not standardized. This means that you have to be very careful when choosing a mattress to add to your pack n play.
Once installed, there should be no gaps between the mattress and the wall or bumps on the mattress. An improper mattress can significantly increase the risk of SIDS (Sudden Infant Death Syndrome).
Comfortable Pack n Play mattress topper alternatives
Here are some of my favorite pack n play mattresse toppers that are comfortable and work very well for the Graco Pack n' Play as well as other popular playards.
Read also: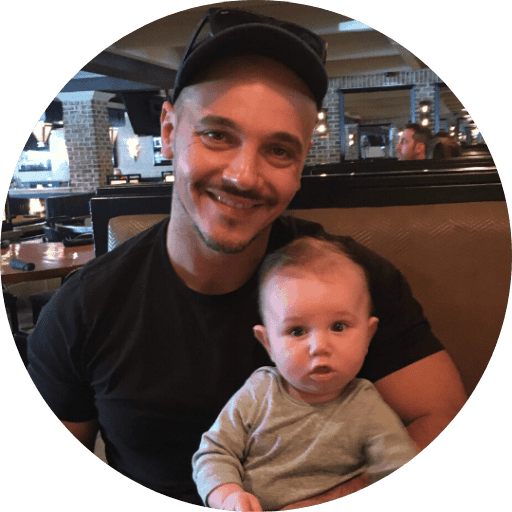 Paul is a passionate dad who founded Upside Dad to share his parenting journey with other new parents. He graduated from Concordia University and worked as a test engineer for over a decade. Paul loves dad jokes and craft beer.
Learn more about Paul and Upside Dad here.