You want to have your baby close to you, but you also need to get some stuff done. How do you do that? For starters you can invest in a device like a wrap, a sling or a soft-structured baby carrier which allows you to carry your baby around on your body while you get on with what it is that you have to do. Be it some gardening, cleaning or simply going for a walk babywearing is life changing and lifesaving.
But which carrier is best for what? Structured baby carriers and slings are two of the most popular and they perform a similar function but not the same way.
To help you decide, we're going to compare slings with baby carriers, specifically soft-structured baby carriers (SSCs).
For more information about babywearing check out our full guide on the different types of baby carriers.
Baby carrier safety
When it comes to your baby safety always comes first. If you have any doubts or questions about baby carriers or slings, we suggest taking a look at Health Canada's Baby sling and carrier safety guide which describes everything you need to know before putting your baby in a carrier.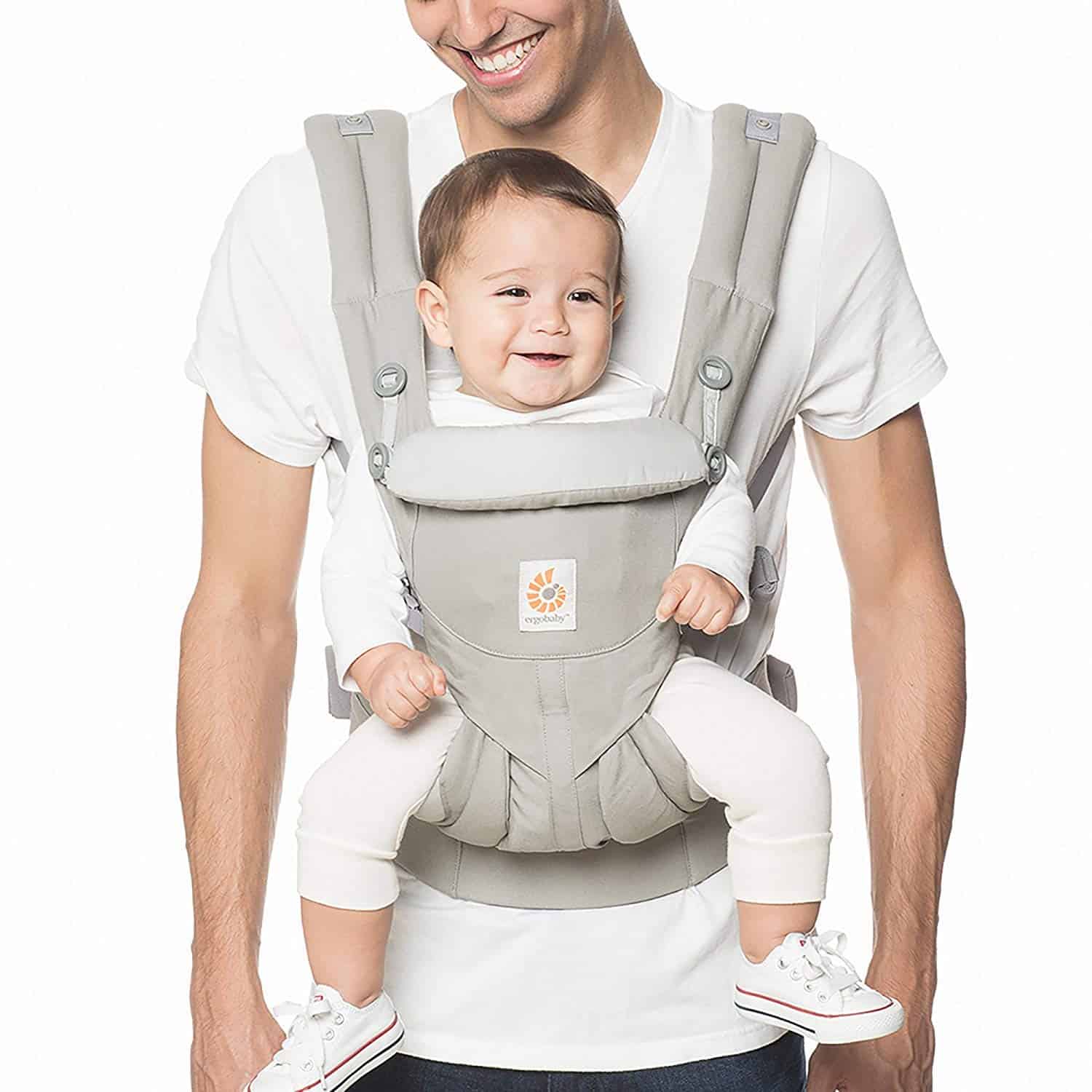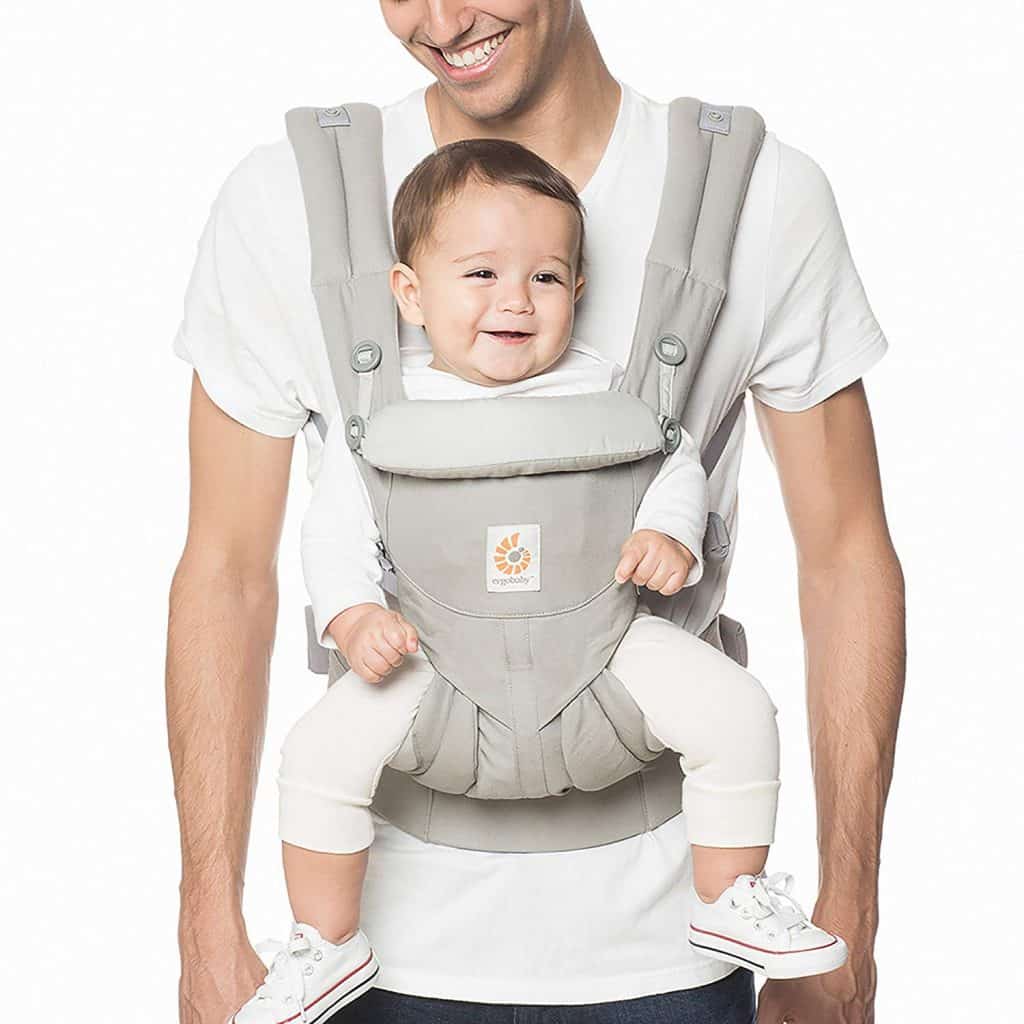 Baby carriers
Soft-structured baby carriers are constructed from firm fabric and made to hold a baby securely on your chest, back or hip. They have a pouch seat for the baby and come with straps that fit over the parent's shoulders and around the parent's waist.
The straps are adjustable and are fastened with buckles. Baby carriers are very popular with dads because we don't feel awkward carrying their babies and toddlers in them. They look much like a backpack (or "front" pack).
The fact that the straps are adjustable assures the best fit for you and your baby. The straps also ensure that your baby's weight is distributed evenly.
Well-designed baby carriers have a wide panel for your baby to sit in. This is important because a wide panel guides your child's legs naturally into a healthy position: with knees bent, legs apart and knees higher than the hips (the so-called frog position).
These carriers are easy and comfortable to use, allowing you to carry your baby on your back, in the front or on your hip.
Baby carriers are most suitable for babies from 4-5 months when their necks are strong enough to carry their heads firmly. Many parents do however put their newborns in a baby carrier. Some carriers come with an insert specifically for this purpose. Personally, I would rather use a wrap or a sling for those first few months.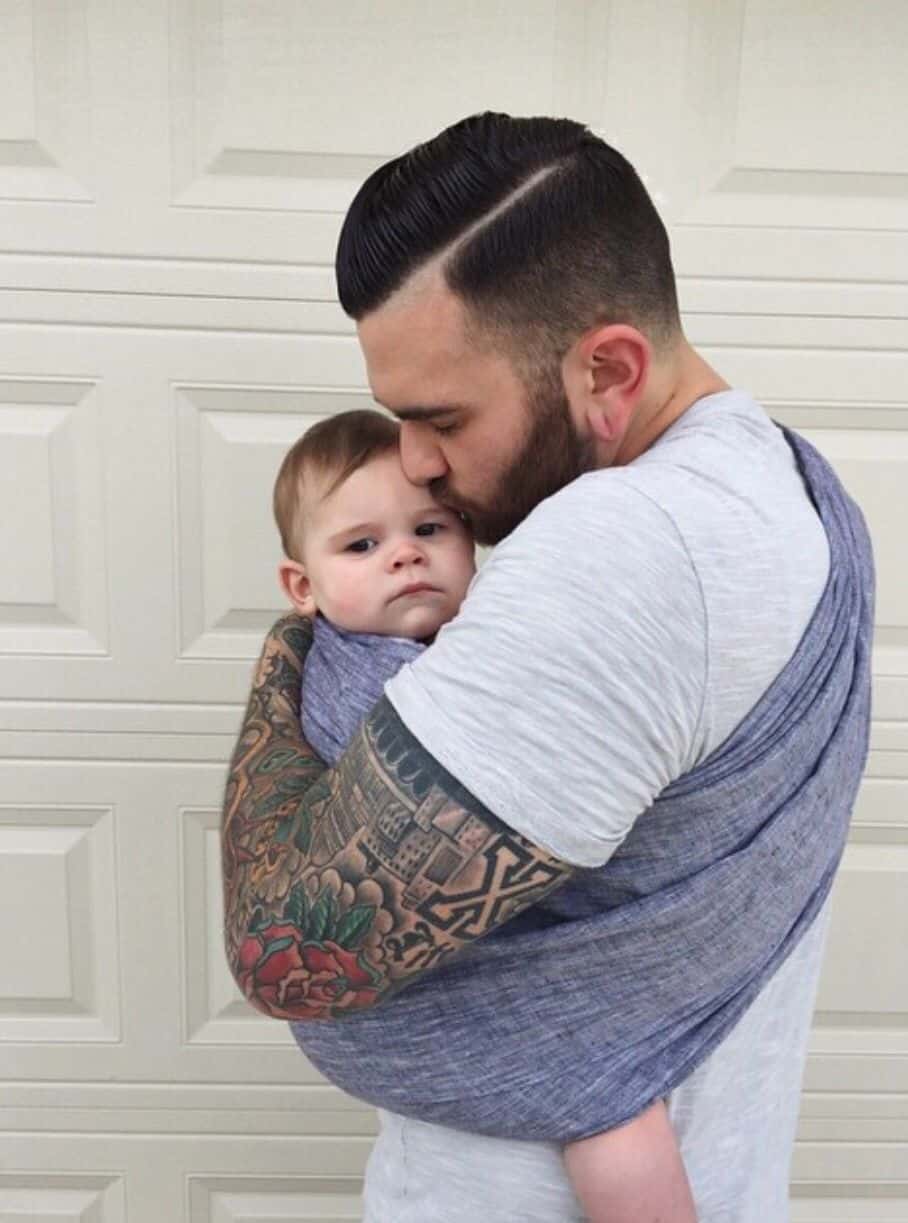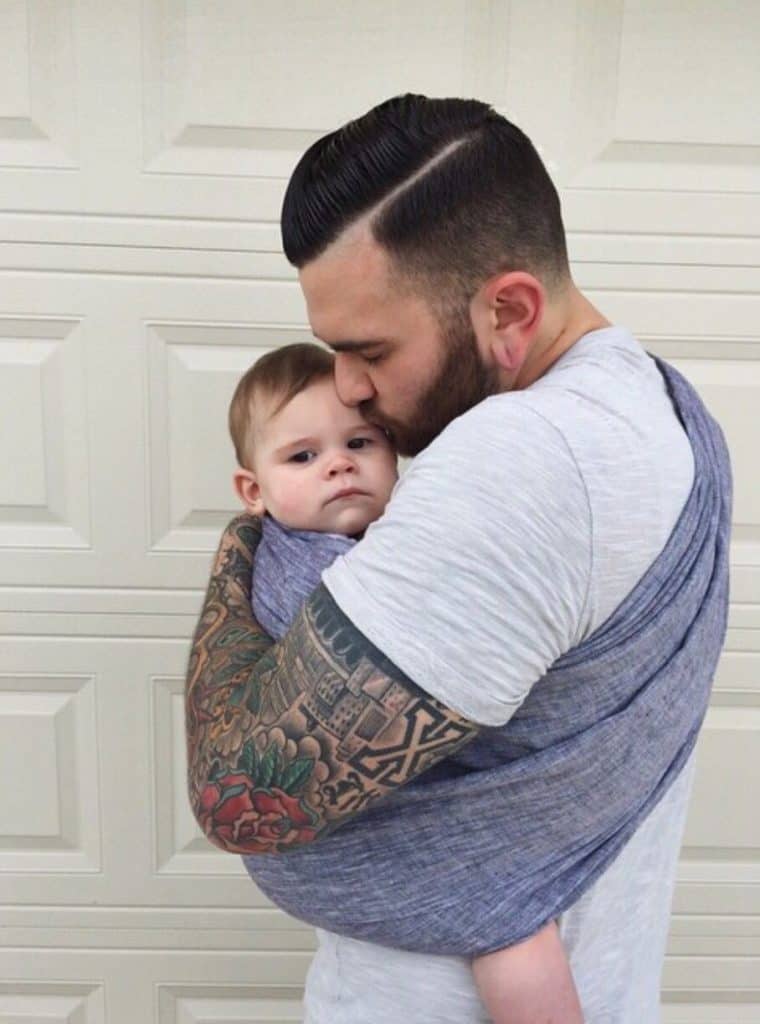 Slings
Also called ring slings, these baby carriers are based on a very simple concept: a long stretch of fabric that goes over one shoulder in a loop. At the one end of the sling are two rings. To secure your child, you simply thread the other end of the fabric through the two rings. The weight of the baby secures the fabric so it doesn't slip.
You simply put your baby in the pouch that is formed and then pull the fabric through the rings until you and your child feel comfortable with the fit.
Slings are usually made of woven fabrics like cotton and linen. You also get a cotton and wool mix, but they can be quite slippery. The best I have found is a mix of cotton and linen – it gives comfort but also a good grip.
Slings can be used from day one until your child is around 3 years old.
Baby carriers pros and cons
Pros
They are designed and constructed for safety
They provide great support even for older babies and toddlers
Some models come with infant inserts for your newborn
Baby carriers are very user-friendly. They are easy to put on and buckle up.
A baby carrier doesn't require much of a learning curve to use it.
Great weight distribution for increased comfort
The adjustable straps for fitting anyone with simple adjustments
Carry your child in any position; front, back, or hip. Facing inward or outward.
Baby carriers leave your hands free for other tasks while your child is safe with you.
Perfect for walks or hikes
Cons
Slings pros and cons
Pros
Slings are perfect for newborn babies
Slings are wonderful for fostering a bond between you and your infant.
For mothers who breastfeed, a sling is the easiest baby carrier to use.
Slings are perfect for a hot day. They go over only one shoulder so they keep you baby cool in the heat.
Slings are easy to adjust, you just pull the one end of the fabric through the rings until the fit feels right.
They last a long time and don't wear out.
Easy to put baby in and take him out.
Slings are easy to make yourself.
A sling folds up very small, so you can take it with you everywhere.
Cons
Can be difficult to find the right adjustment at first.
Slings are not ideal for people with back or shoulder issues.
A lot of fathers don't like the look of the sling.
Baby Carriers vs Slings – Conclusion
When it comes to a choice between a baby carrier and a sling, ask yourself: what are you planning to use it for? Do you need it in the house while you're doing some chores, or do you need it for long walks or going out?
Slings are great for quick ups and downs and wearing your baby while you are home doing chores. They are also great for short stints to the shops or the park. However, they are not so great for long outings. After an hour or two a baby in a sling can start feeling like a real weight. Baby carriers are much more suitable for longer outings.
In the end, whether you go for a sling or a baby carrier is a personal choice. There are parents who wear their babies from day one in a sling and continue to do so right through toddlerhood. Other parents prefer baby carriers. Yet, other parents have both a sling and a baby carrier to cover all their needs.
The right baby carrier or sling for you is the one that is comfortable and safe for you and your child.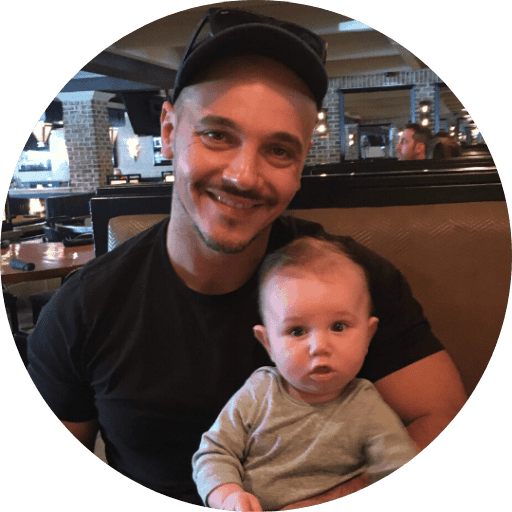 Paul is a passionate dad who founded Upside Dad to share his parenting journey with other new parents. He graduated from Concordia University and worked as a test engineer for over a decade. Paul loves dad jokes and craft beer.
Learn more about Paul and Upside Dad here.